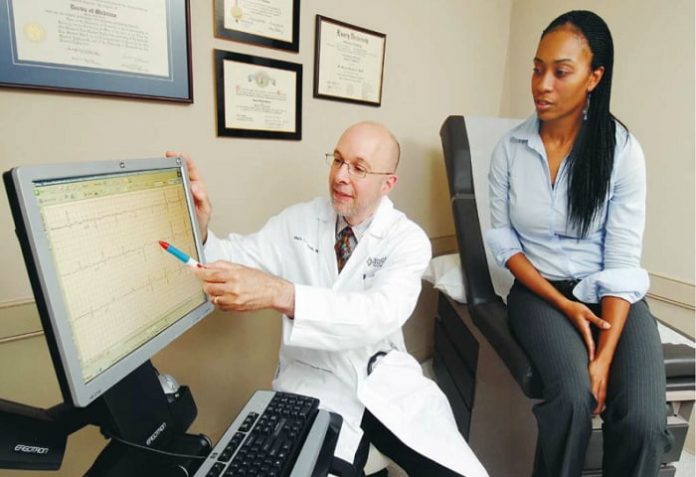 India is home to a billion people where the provision of healthcare is on par with the Western world. But despite advances in medical technology, the country is still battling the problem of efficient storage of healthcare data. This article takes an in-depth look at the latest in data storage, the technologies involved and the keys to privacy and security.

Health Management and Information Systems (HMIS) solution is a potent tool that optimizes the generation, storage, and management of information in healthcare settings. This solution can be molded to suit the requirements of various entities in the healthcare domain — hospitals, individual doctors, insurance companies, pharmaceutical players, clinical research organizations, and academic institutions. The Clinical Information Systems that are used in hospitals to manage patient data and everyday administration is a branch of HMIS. Insurance payers tweak the HMIS solution according to their needs to encapsulate the management of claims processing, while research organizations and academicians use it as a virtual knowledge portal to study the design of diseases.
HMIS is a remarkable breakthrough in Health Informatics, which is a discipline that combines the study and application of Information Technology and computer know-how with the unique knowledge of medicine and clinical healthcare management.
Features and Guidelines of HMIS
In a hospital or clinical setting, the HMIS becomes a Hospital Information System (HIS) or Clinical Information System (CIS), which is a comprehensive end-to-end solution that encompasses patient clinical data management through usage of electronic medical records, laboratory and Radiology information management, billing and prescription processing, and other routine administrative tasks.
In India, the use of healthcare insurance is very low, as most  of the expenses  (80 percent approx. ) incurred on healthcare are out of the private health budget. So, sending and processing of claims from healthcare providers to insurance companies  is limited. However, the Government has now begun a pattern of introducing health insurance schemes, like the 'Kalaignar Kaapeetu' Scheme in Tamil Nadu (now discontinued), and the Rashtriya Swasthya Bima Yojana, which benefits numerous people from socially and economically-disadvantaged backgrounds, including those living below the poverty line. So, schemes such as these require a leap forward in the usage of HMIS to handle the voluminous and inevitable quantities of paperwork involved  in claims management.
Pharmacies can also manage the processing of prescriptions for medicines and manage their inventories effectively through HMIS. Requests for refills for repeat prescriptions for regular patients can be set to pop-up as alerts at procurement departments, so that there are no delays in handling requests and administering treatment. Pharmaceutical majors make use of data warehousing and mining capabilities in health informatics to analyze healthcare-related data collated through the HMIS systems, in order to use the information in drug trials to predict drug reactions and treatment responses.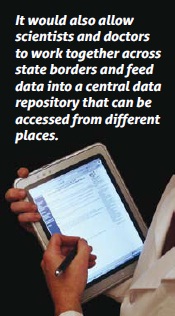 Clinical research organizations use HMIS for data collection, processing, analytics, data dissemination,management for studies involving patient clinical data, to monitor and evaluate programs, and carry out research processes. The same holds true for academic institutions that carry out cutting-edge research on disease patterns and new therapeutic modalities. Government Public Health Organizations study the epidemiological design of diseases to determine their course in order  to predict and prevent sudden outbreaks. HMIS allows for the standardized reporting of key indicators, enables data to be collated across centers throughout the country, and facilitates its analysis at a single central station. It would also allow scientists and doctors to work together across state borders and feed data into a central data repository that can be accessed from different places.
However, to take HMIS beyond the basic HIS and use its capabilities to the maximum, as in the above mentioned applications, it is necessary to have interoperability, which is the ability to interlink various disparate systems to enable the sharing of data. This would require the system to conform to various standard protocols and international standards. These information exchange standards dictate the type of syntax for electronic data transfer. There are two standard formats in which information is exchanged — message-based format, wherein it is sent in a basic message; and document-based format, wherein it is delivered in a structured document form. One of the common standards is the Digital Imaging and Communications in Medicine (DICOM) Protocol, which governs the transfer of medical diagnostic and therapeutic information in the form of digital images and all other associated data common in medical specialties like Cardiology, Radiology, and Oncology. Health Level Seven is another common standard that governs the exchange in case of clinical patient-related data. It also supports administrative, financial, and logistical processes in hospitals and clinics.
Electronic Health Records
Overview
Electronic Health Records (EHR) or Electronic Medical Records (EMR) are simply patient records that are stored in a digital format. Although the terms are used interchangeably, there is a difference. EMR is an internal record of patient information created by hospitals and it acts as a data source for EHR, which has wider scope. This is because EHR is a record of data that can be transferred and viewed by external entities like other hospitals and research organizations. There are two vital functions for EMR to perform. The first is to act as a single source of reference for the physician by being a digital archive containing all the patient data including the digitally-recorded diagnostic images, test results, etc. The second is to be easily transferable within the hospital between various physicians and departments, and beyond, to other disparate institutions that may not be connected to the hospital.
Features and Importance of EHR
An EHR record ideally contains all the basic patient demographic information and all relevant clinical data regarding the signs and symptoms of the disease and other details elicited by the physician during the routine interview and examination, including medical and drug history. The record also has data sent from the Laboratory Information Management Systems (LIMS) and Radiology Information Systems (RIS), which includes biochemical and microbiological test results and digital images, with related data like clinical interpretations and diagnosis. Computerized Physician Order Entry (CPOE), which are electronic entries made by the physician to change treatment plans, medication, etc. is also included in the EMR and can be used as a decision-support tool to track the overall progress of the treatment and the reasons for the changes included in the treatment plan.
EHR provides a mine of information, which has different implications for different players in the healthcare spectrum. In hospitals, these digital records ensure a smooth workflow across departments due to the ease in sharing of data. The records can also be kept safe in case of accidents or natural disasters and reduce the patient waiting time and consultation time. So, this allows more patients to be treated in lesser time, thereby improving the efficiency and revenues of the hospital. For the individual physician, EHR is a boon, because he is able to view all the patient information instantaneously, including any modifications he might have made to the treatment plan and medication administered, so it would facilitate easier planning of the therapeutics.
For the pharmacist, the physician's electronic order entries act as a record for the drugs administered. These prescriptions can be easily verified to ensure they are being sent from the right source to prevent any chance of drug abuse. EHR greatly helps the patient if he is being transferred to another hospital, or if he wants to get a second opinion from a different physician, then the record can be transferred easily. He can also monitor the progress of his treatment himself and can collect his medication directly from the pharmacy. For clinical research and drug trials, stored EHR records can be mined for information to study disease patterns, spread, vulnerable groups, and other factors that might not be obvious on a superficial perusal of the information.
Practical Implications in Using Technology to Increase the Reach of EHR
Multiple technologies can be used to increase the scope of EHR. The Internet can be used to store and deploy files with ease across the world, but security would be a major concern in this case and adequate measures would have to be employed. Security would always be a major issue in the transfer of such sensitive and confidential data, so different levels of access for the different players and strong passwords encryptions are essential to keep the information safe.
Creating an EHR would require the creation of a computer model (or dictionary) for each field in the medical record for the clinical signs and symptoms, medical history, etc., so, such a data model would run into tens of thousands of items. Free form text, such as physician notes and drug prescriptions are also difficult for a computer to interpret. For many hospitals, the data is not generated electronically at source. So, this would entail an additional cumbersome manual process of keying in the data into the data-dictionary format.
Now, if the data is made available electronically, the issue of standardization comes up. The lack of standards forces different hospitals to maintain different formats, so this would entail a huge effort in mapping and data conversion in order to conform all the information to universal standards. Without the quality of interoperability, EHR becomes meaningless and there can be no successful knowledge sharing. In India, there are few common standards for data storage, so a practical solution would be to store data in native formats such as PDF, jpg, etc. These documents would not be readable by various medical modalities, but it would be easy to store, manage, and retrieve them. This would enable India to make a foray in the long process of digitizing medical records and facilitating information exchange.
Conclusion
Although India has a long way  to go in integrating technology to manage health information, the country has finally awakened to the fact that this is essential  to improve the quality and efficiency of disease management. Although there are several practical issues in implementing HMIS and EHR systems, they can be overcome if there is sufficient interest and support for this cause, from the Government and private participants alike, with the long-term view of taking Indian healthcare forward in the new millennium.