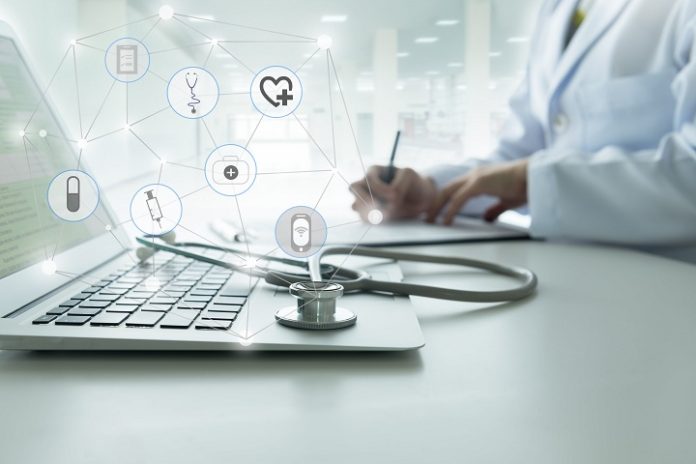 In an increasingly technology-driven world, healthcare providers are now expected to provide easy and convenient facilities, as well as high-quality care. Online scheduling is a software tool that enables patients to book or request appointments with only a few simple clicks from any internet-connected device. It is one of the most popular and simplest technologies used by forward-thinking healthcare providers, including hospitals. Using online scheduling can bring many benefits to practices who use it.
Increase In New Patients
People are becoming less inclined to make phone calls. Instead, patients prefer using a website or an app to book an appointment, rather than call the practice. In some cases, patients may feel embarrassed to discuss their problem over the phone. As a result, new patients looking for a new doctor or specialist tend to be more attracted to those who provide online scheduling. This gives them the freedom to book appointments themselves, without having to ring up someone they don't know.
Reduces Empty Appointment Slots
By using online scheduling, healthcare practices are much more likely to fill empty appointment slots. For the practice this is a great benefit, as empty appointment slots result in lost revenue. For patients, it enables them to book same-day or next-day appointments quickly, whether this be late in the evening or first thing in the morning. They can quickly check a practice's availability and book an appointment that suits them.
24-Hour Availability
Previously, patients could only book appointments during a clinic's opening hours. Yet with online scheduling they are now able to log in to the clinic's website at any time of day, on any day of the week. They are able to check a doctor's availability and make an appointment at a time that suits them and allows them to plan their schedules more efficiently around their visit.
More Effective Information Management
Online systems make managing patient information much easier and more efficient. Patient health records management is included in some online appointment scheduling systems. "A practice can create a single point from which patient information can be saved, updated and managed," says Robert Monroe, a digital technology blogger at DraftBeyond and Research Papers UK. "Crucially, this allows for more efficient analysis and better managements of a patient's case file."
Increased Opportunities for E-marketing
One of the benefits of online scheduling is that it can include the phone numbers and email addresses of patients. As a result, promotional drives (such as blood test packages, free check-ups or healthcare packages) can be quickly circulated to patients, using the information already acquired via the online scheduling system. Patients are more likely to keep these details up-to-date when using the software, which means that there is a greater chance it will definitely reach the patient. This can lead to more visits being made by existing patients or the registration of new patients through references.
Easier Method of Payment Online
Patients who book appointments online are less likely to miss or even avoid their appointments, as all services offered will have an associated payment related to them. "Patients tend to feel comfortable making the payments online because the online scheduling systems are safe and the information stored is kept securely," says Katherine Jackson, a healthcare writer at Lucky Assignments and Gum Essays. "You can also encourage patients to use the scheduling services more often by making offers such discounts at set times or offering a free consultation after the first visit."
Reduction in Administrative Work
Front office staff can find it challenging to provide quality service to patients if they are trying to multi-task billing, administrative tasks and answering phone calls. This can lead to long hold times and even curt customer service, which can result in unhappy patients. With online scheduling, staff are able to better spend their time providing a positive experience for patients who are physically in the practice, as well as freeing up time to complete more complex work.
Using online appointment scheduling systems offers wide-ranging benefits for both patients and healthcare providers. It enables practices to update and improve their practice's services and allows them to devote more time to offering quality patient care. Online scheduling offers patients consistency and predictability.