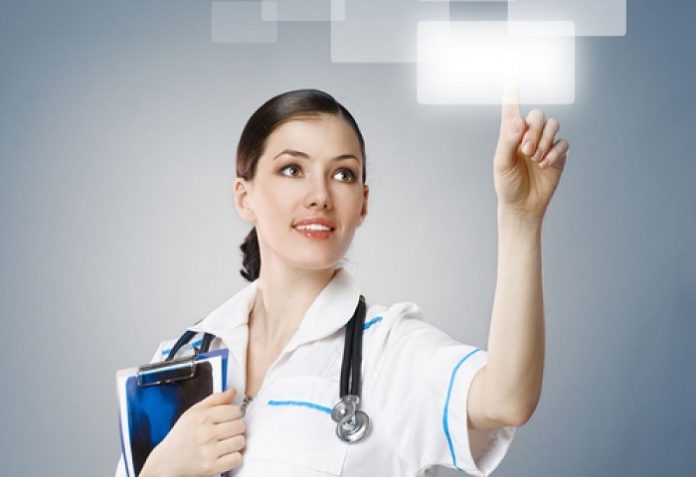 Despite evolutions in technologies, diseases always seem to be a step ahead. This brings to the fore the role of healthcare systems and their ability to cope when faced with challenges and their timely prevention of epidemics. We take a look at the current healthcare landscape.

Health has humanity's most precious and most universal value, but it is also our most sensitive resource. Globalization has greatly contributed to economic growth, but at the same time our world has become more vulnerable to economic downturn. As health systems across the world expand their reach and services, the costs of healthcare are expanding enormously. Healthcare and research systems have to respond to these challenges. Academia, governments, industry and the civil society must develop joint solutions with a global and multi-disciplinary approach.
Life expectancies are increasing in both high-income and low-income countries and chronic diseases, like obesity and diabetes are also on the rise. Arthritis, cancer, cardiovascular and neurodegenerative diseases are crippling more and more people, not only in the aging population but also in the younger part of the society. The great burden of treating rising numbers of chronically ill patients will become increasingly unacceptable. Therefore we urgently need to find solutions for a sustainable adaptation of healthcare systems to this epidemiological transition. Awareness must be raised about the global economic risk and impact of chronic / non-communicable diseases. A multi-stakeholder approach is the only way to tackle the rising global burden of these diseases.
Besides the rising impact of chronic diseases, infectious diseases are also still far from being adequately controlled. Demographic concentration, global exchanges and deterioration of the environment, are leading to the emergence of new epidemics. Recent epidemics of preventable infectious diseases – including swine flu, SARS and, most of all, HIV – have caused enormous human suffering. They have also heavily burdened our economies and jeopardized social networks and global communication and exchange. There is an urgent need to find new approaches to tackle the origin of novel human infections, to predict the routes of their global spreading, and to improve strategic means of their control. The World Health Organization has to have not only governmental support, but also an increasing for help from the private sector to be able to continuously improve the strategies, systems, networks and interventions to detect, assess and control the spread of epidemic and emerging diseases at the global level and to help countries to reach the Millennium Development Goals (MDG).
The Millennium Development Goals have been declared as a milestone in international cooperation with the aim of inspiring efforts to improve the lives of billions of people on this globe. But many challenges remain to achieve the MDGs. If the scale of investments in global health is not maintained, worldwide improvements achieved at great cost by the joint efforts of the scientific community, governments, industry and the civil society are at risk. Many diseases may have already been controlled satisfactorily by available measures, provided that adequate financial resources have been made available. Others still cannot be controlled efficiently by available measures and therefore depend on increased research and development. To improve the supply of available intervention measures, stronger support for public-private partnerships, such as GAVI and the Global Fund ATM, is needed. In addition, we need to raise public awareness that better control of poverty-related diseases in the developing countries will also benefit the industrialized countries at several different levels.
Developing countries have not only the burden of these poverty-related diseases but also the rising prevalence rates of non-communicable diseases. Climate change is also likely to have a great range of impact on human health, mostly adverse and primarily in the developing world. These include: increases in heat-related deaths, health effects of floods and droughts, increases in water-related diseases and malnutrition and changes in the distribution of vector and rodent-borne diseases. Societies worldwide need to adapt in order to reduce the projected adverse impact.  Strengthening public health infrastructure is one necessary component of effective approaches to adaptation. Appropriate greenhouse gas reduction strategies and technologies in sectors such as transport, electricity generation, food and agriculture and household energy will themselves have additional and independent effects on health, mostly beneficial. A lower carbon and more sustainable economy could therefore result in substantial improvements in public health both in developed and developing countries.
To improve health conditions and to reduce existing inequalities, people must have access to the material resources and social goods necessary for a healthy life. Effective social protection, prevention, and healthcare systems are crucial for the security of populations in vulnerable countries. Universal coverage has to be pursued as a means of reducing inequities in access and outcomes. Improved healthcare delivery models and governance, financing mechanisms, social empowerment of patients, access to essential medicines, health information and technologies, the strengthening of the workforce and the adaptation to the local culture are all aspects of the system needing to be addressed in order to make the health system more appropriate to health needs and to reduce inequalities in access. Innovation must be focused not only on discovering and developing new drugs or inventing new devices. It must be extended much further to include under-examined areas, such as health information, communication, financing, and especially more efficient delivery models.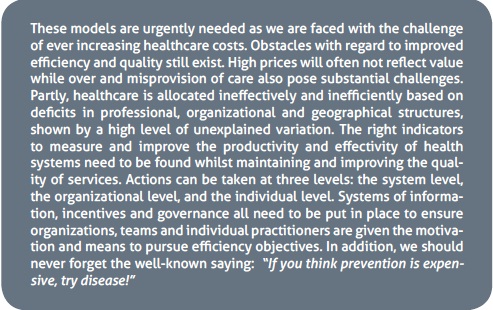 Patients' and customers' needs and expectations today are changing, and healthcare companies must be ready to evolve along with them. As we look at the current healthcare landscape, there are several key factors fuelling new opportunities for industrial growth, while also forcing a change in the ways companies operate and interact with governments and healthcare providers. Given the macroeconomic environment, there is a call for change in pricing models, as well as a commitment to patient outcomes and extending access in the developing world. New technologies will be the crux of this global shift and critical to our ability to adapt for the future. The needs for medical research are global, but different parts of the world have different disease patterns and therefore research capacity building, especially in middle and low income countries will be an essential key to improve health. The goal of all entities involved in health should be to move to a paradigm that considers health as a mutual investment function – sharing of knowledge, experience and capacity in the service of improving the health of people everywhere.
To achieve this aim there is also a clear and urgent need for better harmonization, coordination and governance among the diverse players in the healthcare sector. To effectively address the challenges of our time, we need new thinking, stronger international cooperation and a redesign of future governance mechanisms to allow the present, rather chaotic situation to evolve into a landscape and framework, which is inclusive, collective, sustainable and equitable. This is especially needed in countries where dramatic political reforms (e.g. in the Arab world) and austerity measures (e.g. in Greece), will ultimately lead to drastic reform processes in healthcare, concerning major issues in healthcare systems: restructuring, investments, financing, internationalization.