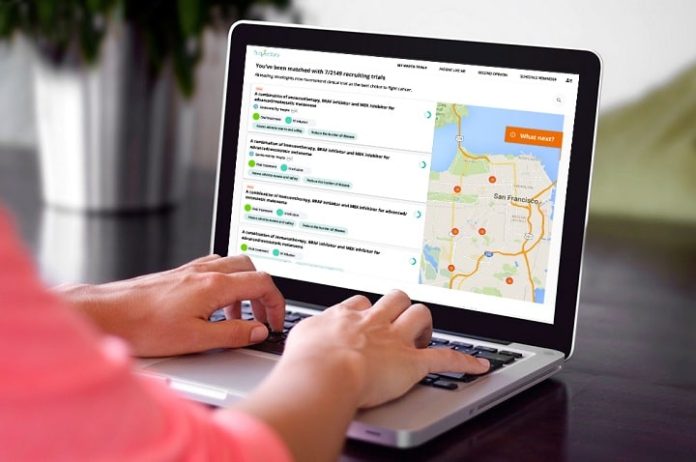 Cancer today impacts everyone.
As the second leading cause of death in the U.S., cancer will cause over 600,000 deaths in the country this year, with nearly 2 million new cases being diagnosed at the same time. The personal, professional, financial, psychological and emotional toll that cancer has on patients and their caregivers can be overwhelming and crippling, and related pressures on both physicians and pharmaceutical companies put the industry in dire need of groundbreaking innovations that change the status quo.
While the advent of the Internet has revolutionized nearly every major industry to date – bringing different kinds of information and unlimited options directly to the people – the world of cancer treatment has lagged behind. Now, with the help of artificial intelligence and machine learning, democratization in the cancer care industry is finally possible.
Enter TrialJectory: a decision-support platform that leverages the power of AI to match cancer patients with the right clinical trials for their exact diagnosis. Not only does TrialJectory empower patients to take back control of their health and own their cancer journey, but it also allows oncologists to access the right clinical trials for their patients within minutes. This unique access enables patients and doctors to make informed decisions while knowing all of the treatment options. Pharmaceutical companies are also able to bring better drugs to market sooner by addressing the obstacles of clinical trial recruitment and retention.
Here's how it all works and why it matters.
For Patients
Seventy percent of adult cancer patients are willing to participate in clinical trials, yet less than 5 percent of these patients actually enroll. Why? Because one of the biggest obstacles that patients face in cancer treatment today is not having accessibility to find the right clinical trials for them. This is a massive problem, because clinical trials are often proven to be better alternatives and result in better outcomes compared with the standard of care.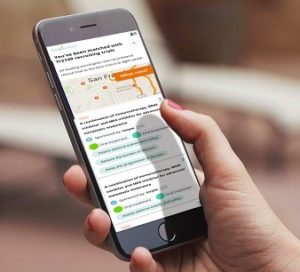 It is vital that patients are presented with all of their options so that they can partner with their oncologists to figure out the best plan of attack. Today, only a small fraction of the cancer patient population is presented with advanced, lifesaving treatment options, as most patients are treated in community settings with limited resources and accessibility. It is unethical that factors like socioeconomic status, race and geographic location prohibit a person from receiving the best cancer treatment possible.
The sheer volume and complexity of the trials, as well as the medical jargon that's used in their descriptions, all make it hard for patients to identify which trials are right for them. TrialJectory mimics the mind of an oncologist, classifying all unstructured treatment criteria in clinical trial protocols, and then matching the information with a patient's self-reported medical data. The platform reaches patients at multiple different points along their journeys – i.e., after a patient's initial diagnosis or after he or she fails other lines of treatment.
By giving patients the smart tools that are needed to make all relevant information accessible at the right time, TrialJectory enables them to take a more active, direct role in their health. Best of all, AI finds clinical trial options in a matter of minutes – at no expense to the patient – and allows the process to begin with the patient, as opposed to the oncologist dictating the treatment plan.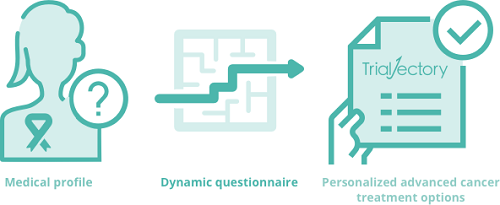 For Doctors
Cancer research is evolving at such a rapid pace that it no longer makes sense for the oncologist to be the gatekeeper of treatment options. Through no fault of their own, oncologists have become a bottleneck in how patients obtain access to the most advanced treatments in the clinic. What's more, there is no way for a single oncologist to know about every treatment option that is available to patients today. In the U.S., there are over 110,000 trials in oncology alone, with over 19,000 that are recruiting.
Whether a doctor practices at MD Anderson or in a community setting, TrialJectory enables all oncologists to get their patients quick, easy access to all available clinical trials. This not only allows them to offer better outcomes for their patients, but it also deepens their relationships with patients as a result. By making aoll relevant information accessible and easy to understand, patients can sit as an equal in front of their oncologist – the key to having a productive, hopeful patient-doctor discussion that ultimately leads to important decision-making.
Lastly, it is important to remember that, as the technology is not making any actual decisions, the AI platform will never replace doctors. It simply filters, analyzes and processes all available information so that doctors can help their patients to make the right decisions for their unique situation.
For Big Pharma
Pharmaceutical companies invest billions of dollars in the clinical development of new drugs. In fact, almost 80 percent of clinical trials fail to finish on time due to the difficulty in finding eligible patients. This translates into roughly $2 billion of revenue loss for a new oncology drug.
By helping to find the right patients for the right trials, TrialJectory is bolstering recruitment efforts for Big (and small) Pharma. Overcoming these issues also has the potential to greatly reduce a drug's time to market, as well as lead to reduced operational costs and other inefficiencies that directly result from the inability to recruit and retain the right patients for clinical trials.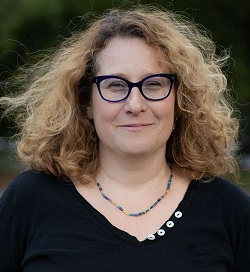 TrialJectory also provides pharmaceutical companies, for the first time, insight into the patient's mindset and data, such as which eligibility criteria eliminates the majority of patients, why patients who are eligible decide not to enroll and potential patient location.
As the number of cancer deaths is projected to grow to 16.3 million by 2040, the bottom line is that we need to do better. Until now, patients were excluded from the discussion between the pharmaceutical companies, hospitals and oncologists, but if we want to improve access to advanced treatment options for all patients – without biases – we must include them in their treatment.
We must advocate for the democratization of cancer care, as people's lives are at stake every day. AI is the way to get us there.