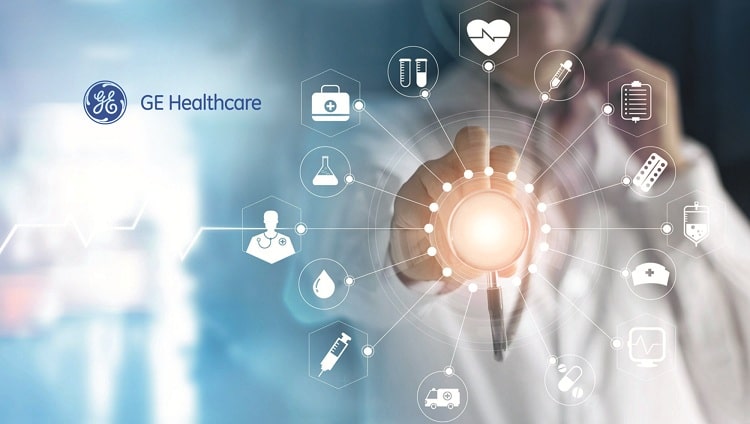 The new year brings with it new—and old—opportunities and challenges for healthcare providers.  Systems will continue to deal with financial constraints amid public policy and a fluid political environment, while continuing to address the rise of consumer choice and personalized care delivery, all with the additional challenges of an aging and evolving workforce.
As we head into the last lap of this decade, many trends will feel like a continuation of those we have dealt with throughout the past 5 to 10 years. Leading industry organizations recognize that the next decade will be characterized by consumerism, personalized medicine, digital technology, and artificial intelligence.
The new and continuing trends include:

1. Economic Pressures
Financial constraints will continue to be the top concern of CEOs. Wages, benefits, supplies, drugs, information technology (IT), facility costs, and interest rates are rising faster than revenues. Health plans are keeping premiums low with limited or no increases. A rising percentage of revenues are from government payers, such as Medicare and Medicaid, and typically cover less than full costs. Demands for capital continue to be high for new facilities, renovations, and IT.
As a result, hospitals and health systems need to find greater economies through mergers and acquisitions, right-sizing clinical programs and continually applying lean principles to achieve sustainable efficiencies. Cost-cutting approaches must move beyond across-the-board-cuts to sustainable ways of addressing labor, non-labor, and pharmacy expenses, as well as unwarranted clinical variation.
2. Demographics and Health Status
Societal trends continue to point to an older, sicker population in most communities. Some rural populations are shrinking, and many urban areas are growing more complex, with great disparities in health status across the population. Obesity, chronic disease, and opioid dependencies continue to plague most communities and require targeted, coordinated strategies to affect a turnaround.
3. Service Area Dynamics
The forces of disruptive innovation are always evolving, blurring lines between providers, payers, pharma, and retail organizations. Examples include the CVS/Aetna merger, Walmart and Humana and many provider-sponsored health plans and payer-owned provider networks.
Private equity-backed ventures are entering many local communities, providing services such as primary care, virtual care, chronic disease management and population health programs.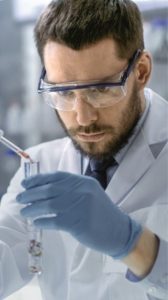 4. Technology and Biotechnology
Cybersecurity remains a top priority for all healthcare organizations, which produce extraordinary volumes of data from monitors, sensors, electronic health records and financial and other operating systems. Organizations that diligently protect and optimally utilize the valuable data available to them will have an advantage in delivering high-quality, efficient personalized care to patients.
Digitally-enabled healthcare will provide exciting opportunities to diagnose and treat patients more precisely and less invasively. Yet choices will have to be made regarding capital resources and clinical priorities.
5. Public Policy, Politics and Regulations
Governmental decision-making will always be a part of the healthcare equation. At the federal level, the Centers for Medicare & Medicaid Services (CMS) will continue to evolve payment models to shift from pure fee-for-service to greater reliance on value-based payment. Examples of this include accountable care organizations and mandatory bundles.
6. Human Capital
Most health systems must grapple with an aging workforce while simultaneously responding to the needs and expectations of a multicultural, multigenerational team. Addressing burnout at all organizational levels will be important, as challenges and pressures to reduce costs and perform at high levels stress organizations and individuals.
Low unemployment and shortages in key jobs such as physicians, nursing and technology will require new strategies for recruitment and retention.
These next four trends illustrate the dynamic shifts that are fundamentally changing the way healthcare is purchased, delivered, and organized. These will demand creative thinking and preparation for even more significant changes ahead.
7. Consumerism
Informed and connected consumers will have higher expectations for Uber-like responsiveness and accessibility. This is not particularly new, nor unexpected. The stakes are much higher for the competition for consumer loyalty.
Companies like Amazon, Apple, CVS, and other consumer-oriented organizations are playing bigger healthcare roles, with watches and other wearables tracking many aspects of individual health, and a physician visit just a click away via a virtual tele-visit.
8. Artificial Intelligence
The time is now to plan for a digitally-enabled workforce. Artificial intelligence (AI) is expanding across many healthcare applications and digital tools are facilitating better information-sharing across multiple platforms. The impact on the roles, responsibilities, and expectations of individuals across the workforce will be profound. Some roles could be eliminated, but others may be created, which will require new training or skill development.
AI won't take the place of humans, but it can eliminate repetitive tasks and allow clinicians and other care team members to maximize their skills.
9. New Care Models

The evolution of the care delivery model to incorporate family or other caregivers, community resources and other nontraditional approaches will be necessary to be responsive to the demographic changes, complex disease states and consideration of social determinants of health.
Care that has traditionally been provided in the hospital is continuing to shift to the home or outpatient setting. Advanced practice providers, such as nurse practitioners and physician assistants will play an increasingly visible role in care delivery.
10. System Transformation
With all the aforementioned changes, the core care delivery model of healthcare organizations must also adjust. These many changes will cause hospitals and health systems to question traditional ways of financial forecasting, strategic planning and even the option of outsourcing key functions. As payment models shift to risk for the total cost of care, traditional metrics of success such as emergency department visits or inpatient days will have to change.
As in past years, financial concerns—expenses, capital improvements, ensuring consumers a competent workforce, patients', and insurance companies' ability to pay—are at the top of the list. Healthcare in the United States continues to evolve: Healthcare providers, systems and organizations must also evolve.