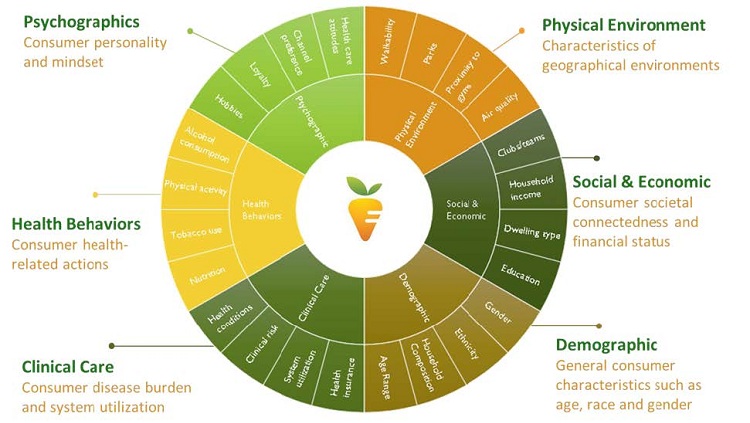 If you were to poll leaders from any profession asking them which is cheaper, preventing a problem or fixing it, the answer will almost always be prevention. Yet, when it comes to healthcare, the industry has been built predominantly on treating medical conditions rather than preventing them. The problem in part stems from the data available at every level of care. When patients seek treatment, the information available for clinicians to work with is often limited to a specific condition or complaint that too often is the result of a more serious underlying issue.
No matter the quality of treatment, patients frequently walk out of a hospital carrying a figurative clock counting down to the moment they are readmitted.
Since the advent of electronic health records (EHRs), health informaticists, analysts and other data experts have had an ever-growing data to use to solve some of today's most challenging medical mysteries. Yet the intensive focus on developing new treatments has often taken precedence over discovering new methods of prevention, which in turn, has meant more patients seeking more medical care throughout the year. Achieving true value-based care means going beyond patient treatment at the bedside by helping patients stay healthy once treatment is complete. To meet this goal, providers and payers alike need to leverage data sets that live outside their own systems.
Uncovering Actionable Data
Every year, healthcare expenditures continue increasing exponentially. In 2017, the Centers for Medicare and Medicaid services projected that the nation's healthcare spending reached $3.5 trillion, a 4.6 percent increase over the previous year. It may seem inevitable that the country's total annual expenses will only continue to increase as the population grows. However, as the industry continues to increase its focus on pay-for-performance initiatives,perhaps the most effective solution may lie in reevaluating where and how that money is spent.
Socioeconomic and behavioral health factors determine approximately 60 percent of a person's overall health, while medical encounters account for only 10 percent. When looking only at the national health spending, however, it would appear as though the opposite were true. Around 88 percent of health spending in the U.S. goes toward treatment costs. Spending on socioeconomic and behavioral interventions, just 4 percent.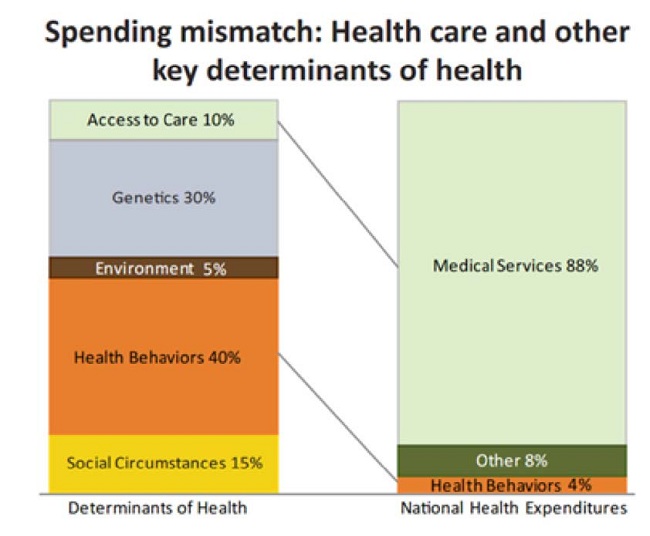 The disproportionate spending indicates a clear need for healthcare to effectively utilize socioeconomic data to deliver greater value while maximizing population health. This requires provider and payer organizations alike to look beyond the clinical data currently and instead shift their focus to non-clinical data sources that shed light on patients' lives outside hospital walls.
Understanding how socioeconomic variables affect patients can mean the difference between a full recovery and a 30-day readmission. Social isolation, for example, complicates any condition, especially for seniors. A person 65 or older with limited access to transportation and assistance is less likely to attend follow up appointments and has greater difficulty getting medications from the pharmacy. In these cases, a physician writing a prescription and scheduling follow ups makes little difference for these patients.Without additional social support, their health is more likely to decline and they are more likely to require expensive inpatient treatment.
Harnessing Socioeconomic Data
While healthcare informaticists today have a treasure trove of data available in EHRs, the information in these systems doesn't accurately portray the full picture of a person's overall health. Using the previous example, understanding the frequency at which someone shops online, commutes to work alone and votes in elections indicate their level of social isolation. By synthesizing this data into actionable information at the point of care, clinicians can determine if a patient will need assistance picking up prescriptions or going to follow up appointments.
These are just three variables of thousands that provide valuable insights into patient's quality of life, including home value, mortgage/rent costs, vehicle ownership and number of credit cards. In addition to social and economic indicators, environmental factors, like air quality and potential lead exposure, can be invaluable to determining the risk a person will develop debilitating conditions later in life. Evaluating these data concurrently with clinical information allows providers to determine the overall impact of socioeconomic/environmental conditions and health behaviors on a patient's long-term care.
Predicting Risk, Adding Value
For health payers, non-clinical data provides a predictive view of a population's total health and the spending risk. When an individual enrolls in a health plan, the payer has no information on their health, the risk posed or how to intervene to avoid the need for high-cost treatments. Gathering this information through clinical documentation and claims data takes months, if not years, and considerably hinders the ability to identify patients who are at risk. This tactic runs counter to the principles of value-based care.
Rather than building a member's health profile over time, health plans can leverage socioeconomic and environmental data allows to conduct a more thorough assessment at the time of enrollment. This allows them to properly evaluate and connect patients with the proper interventions to mitigate the risk and high costs of treating serious conditions. Using predictive analytics, payer organizations can begin working with at-risk patients on day one to connect them with social services to help them change behaviors that adversely affect their health.
At first glance, data-privacy advocates might contend that leveraging this information might lead insurance companies to raise premiums for those whose behaviors and socioeconomic status make them more vulnerable to costly medical conditions. However, payer organizations have a unique opportunity to provide coverage to more individuals while reducing costs and remaining competitive within the marketplace. Connecting at-risk members with lower-cost social and behavioral interventions that address social determinants of health allows health plans to improve the lives of their members while mitigating the potential need for high-cost treatments and services, like emergency department visits and hospitalization.
In a 2011 study in BMJ Quality & Safety, researchers compared 11 nations' spending on medical care versus social care and the effect on outcomes. Of those countries, only the U.S. spent more on healthcare than social services as a percentage of GDP. Furthermore, greater spending on social services was also associated with better outcomes in infant mortality and life expectancy.
Mitigating Risk Through Patient Engagement
Socioeconomic and behavioral data can not only reveal the interventions necessary to improve outcomes and reduce costs, they also provide guidance on the best way to engage with patients and influence their actions. By analyzing how individuals are most likely to engage with various media, payers and providers alike can then determine the most effective method of engagement, i.e. email, landline, mobile phone, text, home visit or direct mail.
When Minneapolis-based hospital North Memorial Health (NMH) began working to improve the rate at which the community used its mammography services, it turned to non-clinical data for a solution. The hospital first identified the women likely to need mammograms and ranked them by those most likely to respond to offers at one of its four clinics.
Using a marketing analytics tool, the hospital determined that direct mail would was most likely lead to the greatest response among its target audience. After identifying the top prospects, NMH increased its geographic service area by more than 700 percent, resulting in a 117 percent increase over its earlier attempts to engage with the target audience. 
If this method seems familiar, that's because it has been used by the retail industry for decades and as the technology and data sources have improved, so to has the specificity and sophistication of targeting models. Thanks to the ever-growing volume of information, retailers know more about their audiences than they every did previously and use that information to effectively and efficiently connect customers and potential customers to the services and solutions most applicable to them. It's high time the healthcare industry caught up.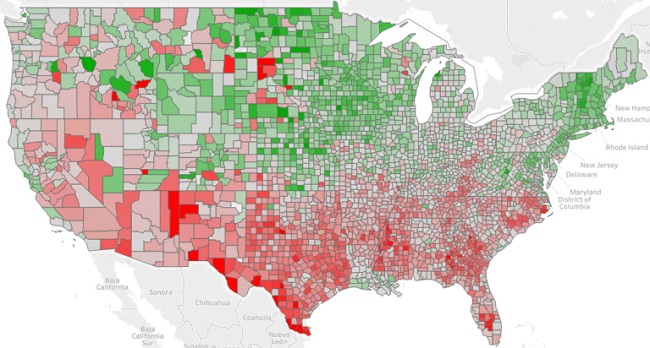 Treating the Whole Patient
As the move toward pay-for-performance as the dominant model continues, healthcare organizations must continue finding new ways to add value while improving quality. Providers and payers alike can begin harnessing analytics solutions that allow them to understand and treat the social, behavioral and environmental factors that affect a person's overall health. Addressing these non-clinical factors is becoming increasingly essential to ensure patients remain healthy following treatment and if implemented industry wide, can help reduce costs while improving health of the entire nation.