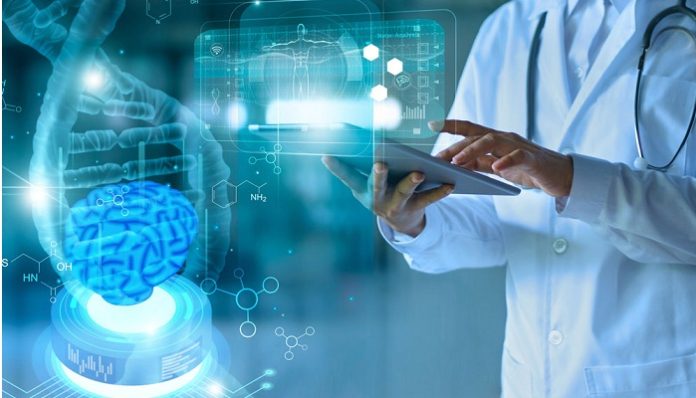 For the first time in history, the 2020 U.S. Census(1) showed white ethnicity declining as multi-racial populations increased. This heterogeneity should not equate to discrepancies in healthcare provision, but unfortunately it does. Despite health services being equally available across ethnic groups, there are significant barriers to receiving equitable care. Minority ethnic patients report worse experiences(2) in healthcare than their white counterparts, and minority ethnic individuals are more likely to report long-term illnesses and poor health.
With recent heightened awareness of inequality across many aspects of society due to the COVID-19 pandemic and Black Lives Matter movement, it's hard to remember another time in history with as much scrutiny on clinical performance and inclusivity. The healthcare industry still has a long way to go when it comes to breaking down barriers to ensure the best care everywhere, but by improving medical research and education, expanding communications and adapting health language to serve a diverse population, clinicians can be better equipped to address their patients' individual needs.
DIVERSITY IN CLINICAL TRAINING IS CRITICAL TO DELIVERING UNBIASED CARE
When certain perspectives are continually excluded from medical research, resulting data and consequent clinical recommendations or decisions are skewed, ultimately affecting patient experience and quality of care. A lack of representation in medical research can significantly and negatively impact health outcomes for people of color. When making dermatological decisions, for example, a physician who studied clinical content that neglected to include a diverse spectrum of skin tones may have difficulty recognizing signs of serious dermatological conditions — like melanoma — in patients with certain skin tones, leading to missed or delayed diagnoses and increasing the risk of progression.
A rigorous editorial process that prioritizes inclusion of diverse material is crucial in developing representative and accessible medical content that trains clinicians to recognize disparities(3) in the specific needs of different groups. This is particularly significant when considering that technology used in health systems can have bias, as was recently the case for pulse oximeters used to monitor blood oxygen levels. In a study on sepsis diagnoses(4), researchers found that patients who identified as Black had nearly three times the frequency of occult hypoxemia (abnormally low blood oxygen concentration) that went undetected by a pulse oximeter, leading the U.S. Food and Drug Administration to question the device's accuracy with people of color.
Clinical resources should not only provide technical instruction that accounts for differences in the care needs of historically underserved or minority patients, but also arm providers with the necessary skills to communicate with all patients reliably and effectively. Truly equitable healthcare must transcend a patient's medical status and cater to their cultural and socioeconomic needs as well.
THE POWER OF CLEAR COMMUNICATION BETWEEN CLINICIANS AND PATIENTS
Patients with limited English proficiency (LEP) are among the most vulnerable to the consequences of inequitable care. They experience high rates of medical errors with worse clinical outcomes than their English-proficient counterparts, and receive lower quality of care by other metrics, as reported(5) by the AMA Journal of Ethics.
It is vital that unconscious biases be rooted out from healthcare language and harmful stereotypes be avoided, as stigmatizing language or other communication barriers between clinicians and patients can lead to poor uptake of preventive services and low health literacy among minority groups. Damaging behaviors from unconscious bias can be subtle, hard to identify, and often unintentional, as the name suggests. Health systems and health practitioners have a responsibility to uncover these biases and identify the knowledge gaps that led to them. With this increased awareness, the healthcare community can make much needed progress toward positive change.
To facilitate meaningful patient-provider interactions, healthcare content must be modified to accommodate linguistic differences. The tools and informational materials clinicians pass on to patients must also be easily accessible for those of varying language abilities.
Patient-facing content should actively engage those whose first language is not English. As of 2019, an estimated 44.9 million foreign-born people(6) were living in the U.S., representing 13.7% of the total population – many of whom have a first language that is not English. By incorporating plain language into patient resources and providing definitions for more technical terminology, all patients are given the opportunity to apply the same knowledge base to their personal health decisions. Imagery, wherever possible, can also serve as a powerful tool for informing those with limited English proficiency.
Inclusive language results in a strengthened care alliance between clinicians and patients. In targeting and eradicating biases at the root and prioritizing distribution of accessible materials, quality of care for minority and LEP patients can begin to resemble the quality of care received by those whose language or ethnicity is not a discernable barrier.
Trust and engagement are vital precursors to securing better health outcomes, and patients are more likely to trust and adhere to guidance and resources they understand.
HEALTH EQUITY IS WITHIN REACH IF THE CLINICAL COMMUNITY COMMITS TO CHANGE
Shaping a healthcare system that eradicates obstacles of language and representation requires true collective action, and only when these impediments are acknowledged and targeted can we begin to enact real change.
All people are entitled to the same level of healthcare, regardless of ethnicity, socioeconomic background, or language proficiency. Facilitating accessible communication in healthcare settings by utilizing unbiased health language and dispatching clinical content that caters to a diverse population are necessary if clinicians are to effectively address the individual needs of each of their patients. When thoughtful, inclusive communication is paired with improved practices at the point of medical research and clinical content creation, a healthcare model supportive of health equity can emerge.
References:
1 – https://www.usatoday.com/story/news/politics/2021/08/12/how-2020-census-change-how-we-look-america-what-expect/5493043001/
2 – https://www.fiercehealthcare.com/practices/racial-and-ethnic-minorities-report-worse-care-experiences-medicaid-managed-care-plans
3 – https://www.contagionlive.com/view/identifying-disparities-in-sepsis-diagnosis-for-unbiased-care
4 – https://www.nejm.org/doi/10.1056/NEJMc2029240
5– https://journalofethics.ama-assn.org/article/language-based-inequity-health-care-who-poor-historian/2017-03
6– https://sgp.fas.org/crs/homesec/IF11806.pdf