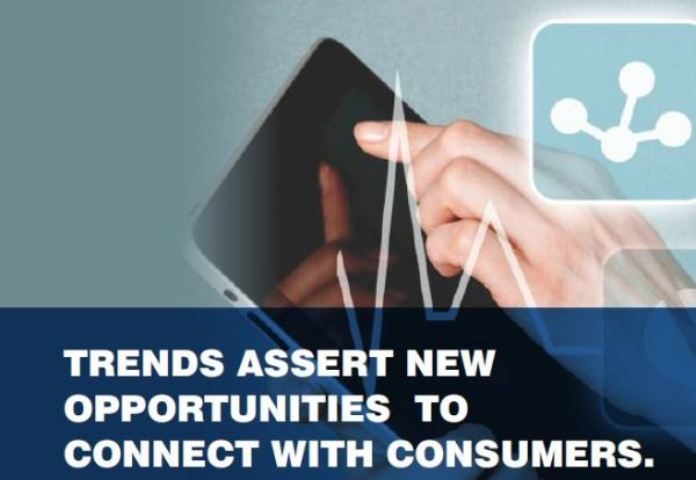 The health system must respond with enhanced capabilities that meet consumers' needs while also improving outcomes and minimizing healthcare costs. Digital tools can help federal health agencies achieve these mission goals, and they bring the added benefits of improving the health and satisfaction of US healthcare consumers.

The US federal government plays many roles in healthcare it provides healthcare to millions of veterans and their families, is the largest healthcare payer in the country and is responsible for building healthy communities. In addition, federal agencies are also policy influencers that connect directly with citizens to provide health and human services. To meet these diverse and demanding mission goals, federal health agencies must understand the consumers they are serving. However, consumers are changing like never before.
In fact, consumers are changing in multiple ways that significantly influence the future mission of federal health agencies. Accenture conducted extensive research on the healthcare consumer, which highlighted the most important consumer trends:


They desire digital services from healthcare providers. Consumers (75 percent) want digital capabilities and access to their electronic health records, but half say their providers don't offer it.1
Forty-one percent of consumers without online EMR access would consider switching providers to get access.2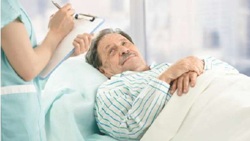 They want cost information when shopping for care. Consumers want accurate and objective estimates when researching care options. Eighty-three percent would be satisfied if a 10 percent pricing accuracy threshold were met.3
They want to use technology to improve their health. Consumers are using wearable technology, along with health apps, to track their fitness and get data by which to make better choices. A majority (70 percent) of patients think that technology is important in managing health. 4
These trends highlight the fact that consumers have changed, and they are increasingly important decision makers in healthcare today. However, many federal agencies are interacting with consumers in the same ways they have for decades. To best meet their mission goals, federal agencies must adapt and find new ways to connect with today's consumers.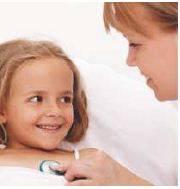 1. Increase transparency
Consumers want access to quality and pricing information so they can make informed decisions and the federal government can help provide it. As the world's largest payer (through Medicare and Medicaid), the federal government has vast data on the cost of services, and it sets the standards for interoperability for sharing information. In addition, the Centers for Disease Control tracks data about disease outbreaks and disease management and the Centers for Medicare & Medicaid Services has data on health trends.
By making this data available to consumers in a usable format, either via agency websites, on mobile apps, or through third parties, individuals can use this information to make choices about their health and where they go for care. The private sector is increasing transparency with the help of consumer-driven provider reviews. For example, Piedmont Healthcare uses a 5-star ranking system that allows consumers to easily compare patient feedback and the provider experience.5
When people make better choices, it can lead to better outcomes, ultimately helping to contain the growing cost of healthcare.
2. Empower consumers
Healthcare consumers expect the same type of digital services and interactions that they experience in other aspects of their lives. For instance, they want to be able to schedule appointments with healthcare providers just as they would make a restaurant reservation online 77 percent of consumers believe the ability to make appointments online is important.6
Services like ZocDoc empower patients by allowing users to schedule their own care appointments. ZocDoc currently serves more than 6 million patients making monthly health appointments in more than 2,000 cities.7
Consumers want to have greater control, and they want to interact digitally. The U.S. Department of Veterans Affairs (VA) is responding to this need by modernizing its Veterans Health Information Systems and Technology Architecture (VistA) clinical application and enterprise core services to enable web-based access to patient records.
The single interface for physicians to manage patient care and records will help improve the quality of care and patient outcomes. The system upgrade will also include a medical appointment scheduling solution that will better meet veterans' needs.9
Consumers value choice and control, and self-service is one way to provide both. Agencies can empower consumers by offering tools to navigate their own healthcare journey, for example, learning about veterans' health benefits, connecting with a provider on their schedule, getting information about diseases or processing a payment. Handing the reins to the consumer through digital tools enhances the experience and improves customer satisfaction.
3. Build multi-channel connections
Consumers want options for how they interact with agencies. A Social Security Administration member may want his/her benefits questions answered via phone or in person, whereas a millennial just joining the workforce may want to conduct every transaction online. In light of this, federal health agencies must consider how they can improve interactions to appeal to what consumers want. This requires having flexible capabilities that enable interactions across channels and a seamless continuation of high- quality experiences across all digital touchpoints.
Improvements may include making the same information and services offered via a federal website available through a mobile app.Self-service features, such as e-scheduling or  telemedicine, are leading-edge approaches used in the private sector that have just as much relevance for federal health agencies. Self-service can reduce the cost to serve and make it more convenient for consumers to interact with government 24/7.
The Big White Wall proves that consumers want options in terms of how they connect for care and also connect with others with similar healthcare needs. The Wall allows consumers suffering from mental health concerns to interact online and anonymously via a community that is available 24/7. People who are anxious or feeling depressed can connect with others who are feeling the same. Professionally trained "Wall Guides" help to ensure the safety and anonymity of members.10
4. Provide greater access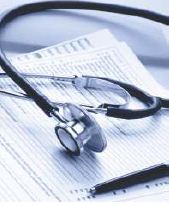 Consumers want digital access to records and care from federal health agencies. Right now, only one in three patients are using electronic medical records (EMR) to manage their health.11 Connecting consumers with information creates new possibilities for improved care. Imagine the soldier who is being treated by a variety of clinicians, from VA doctors to private providers. What if that soldier's EMR could be more portable, enabling them and their caregivers to have real-time access to integrated health information. The soldier 100 miles from a VA hospital could, through telemedicine, enjoy convenient, quick access to the specialized care they need.
Providing access to patients is more important than ever considering the fact that over eight million more Americans now have healthcare coverage due to Medicaid expansion.12 With the increase in the number of those accessing government systems for healthcare information, agencies must be able to keep up with consumer demand. By expanding the capacity of systems, agencies can provide consistent, quality service even amid spikes in volume.
Healthcare.gov has enabled 11.4 million consumers to select plans or be automatically re-enrolled through the HealthCare.gov platform or state-based marketplaces in the second year of open enrollment. Of the 11.4 million, 8.6 million consumers selected a plan or were automatically re-enrolled in the 37 states that use the HealthCare.gov platform.13
5. Enhance personalization
Today's healthcare market has become a segment of one. Consumers expect services tailored to their needs. They want and expect agencies to make use of the data they have available to them. With in-depth consumer insights, agencies can provide information that can be used to design prevention, treatment and management plans around patient needs and preferences.
Walgreens is helping consumers take greater control of their health through its digitally enabled rewards program. Consumers receive rewards for healthy behaviors, such as checking their weight. By making consumers more engaged and accountable, and targeting an individual's specific needs, this program is helping thousands to lose weight and live a healthier lifestyle. 14

Connecting with consumers
he population is aging, with increasing  healthcare needs and complexities. With the Affordable Care Act, there is greater access to care.So more people are using federal health services. The health system must espond with enhanced capabilities that meet consumers' needs while also improving outcomes and minimizing healthcare costs. Digital tools can help federal health agencies achieve these mission goals, and they bring the added benefits of improving the health and satisfaction of US healthcare consumers.

Author Details
Robert McNamara
Managing Director
robert.p.mcnamara@accenturefederal.com
Leslie Basham
Senior Manager
leslie.m.basham@accenture.com
Notes

1. Accenture Healthcare Consumer Research
2. Accenture Consumer Survey on Patient Engagement; https://www.accenture.com/us-en/insight-accenture-consumer-survey-patient-engagement-summary.aspx
3. Accenture Consumer Transparency Research
4. Accenture Healthcare Consumer Research
5. PR Newswire; "Piedmont Healthcare Selects Digital Assent to Deliver Online Doctor Ratings;" April 24, 2014, online at http://www.prnewswire.com/news-releases/piedmont-healthcare-selects-digital-assent-to-deliver-online-doctor-ratings-256547991.html 
6. Accenture Consumer Survey on Patient Engagement; https://www.accenture.com/us-en/insight-accenture-consumer-survey-patient-engagement-summary.aspx
7. The Associated Press; The New York Times; "Booking a Trip to the ER on Your Smartphone? It's a Breeze;" January 15, 2015; online at http://www.inc.com/associated-press/booking-a-trip-to-the-emergency-room-on-your-phone.html 
8. Accenture press release; "Veterans Affairs Selects ASM Research to Modernize Electronic Health Records;" posted July 2, 2014 and accessed June 10, 2015 online at http://newsroom.accenture.com/news/veterans-affairs-chooses-asm-research-to-modernize-electronic-health-records.htm
9. U.S. Department of Veterans Affairs; Medical Appointment Scheduling Acquisition;
10. Big White Wall, online at https://www.bigwhitewall.com/landing-pages/landingv3.aspx?ReturnUrl=%2f 
11. Accenture Consumer Health and Global Health Study
12. U.S. Department of Health and Human Services; "Medicaid and CHIP Enrollment Grows by 8.7 Million Additional Americans;" Posted October 17, 2014; accessed on May 13, 2015.
13. Accenture; "The Centers for Medicare & Medicaid Services: Enhancing HealthCare.gov and the Federally Facilitated Marketplace"
14. Walgreens press release; June 11, 2015; online at http://www.businesswire.com/news/home/20150611005786/en/#.VZrKoEu