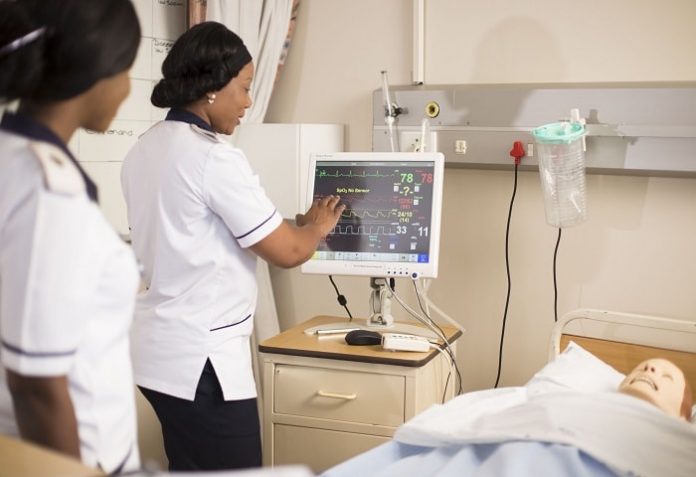 It is a fascinating time for healthcare globally. Shifting demographics, cost pressures,policy changes, consumerism, and rapid advances in technology will change the face of healthcare as we know it.

South Africa has its own unique challenges and opportunities. The triple threats of poverty, inequality and unemployment mean many citizens are simply unable to access quality healthcare. The introduction of National Health Insurance (NHI) in South Africa aims to address this issue, presenting real opportunities for public-private partnerships and innovation.
Shifting global demographics and the demand for healthcare:
People are living longer, many with chronic conditions. We also see population growth, particularly in developing markets such as Africa (expected to grow by 2.4 billion by 2050). Populations are becoming increasingly unhealthy, driven by sedentary lifestyles, high personal stress levels, and poor dietary habits.
The result is an increasing disease burden on health systems. In South Africa alone, 50 people die every day due to diabetes,while an additional 35 lives are lost daily due to respiratory diseases.
At Life Healthcare we are seeing increasingly complex cases, both in terms of diagnoses and treatment. We recognise our patients require quality care, not only in acute facilities, but across the entire continuum of care. For this reason, in addition to maintaining the highest quality of care in our hospitals, we are also focusing on building our non-acute offering – from primary care services, to mental health, rehabilitative care and diagnostic services.
Rising cost pressures:
Healthcare costs are rising globally, jeopardising affordability of healthcare for many. Most healthcare systems are looking at ways to cut costs, and improve disease prevention in society.
At Life Healthcare we pride ourselves on our operational efficiency. We continually work hard to ensure we remain an effective, productive healthcare provider, without ever compromising on our commitment to quality patient care.We are also strengthening our offering across the continuum of care to empower patients to take ownership of their health, and to support prevention as well as cure.
Changes in policy and regulatory environments:
Globally the healthcare regulatory environment is complex and evolving. In South Africa, the NHI,Medical Schemes Amendments Bills, and outcomes of the Health Market Inquiry will change the healthcare landscape fundamentally.
The goal of universal healthcare will require strong partnerships between public and private players. If we look for creative solutions and leverage the best from the public and private sector, we have an opportunity to significantly improve healthcare access and affordability in the country.
While we at Life Healthcare appreciate the challenges of execution, we are excited to help deliver on new healthcare models to benefit population segments we don't currently serve.
Consumer-centricity:
As people become accustomed to personalised, digital offerings in retail and banking, they will expect similar experiences when it comes to their healthcare. Connectivity and access to information mean healthcare consumers are becoming more knowledgeable and better able to compare quality and outcomes across clinicians and medical service providers.
Patients also demand convenience. In Europe for example, home-based care is gaining traction,while personalised care, walk-in services and virtual queuing are also becoming popular. Evaluation and measurement of patient experience has fast become international best practice and assists in ensuring patient-centred care remains a priority for healthcare service providers globally.
At Life Healthcare, we are committed to clinical excellence and patient centricity. To this end, in South Africa we publish our patient experience scores in real-time giving insight into the hospital stay and the level of service.
Technology and healthcare access:
The World Health Organisation (WHO) predicts rapid advancements in technology will drive better quality of healthcare and enable greater access to services by providing more diverse treatment models whilst lowering costs.
Similarly, the 2018 Philips Future Healthcare Index (FHI) finds that technology and digital innovation, artificial intelligence, and connected care will be important enablers of healthcare access and groundbreaking treatments,2 despite the impact of rising costs on affordability.
At Life Healthcare we believe in the potential of technology to transform healthcare. We continuously seek ways to source cutting-edge technology to improve patient quality, patient experience, and efficiency.
One area already benefitting from technological advancements, and which will continue to grow is diagnostic imaging. Making use of smarter technology means healthcare providers can enhance the patient experience by lowering the risk of diagnostic errors while speeding up the provision of better, more affordable treatment.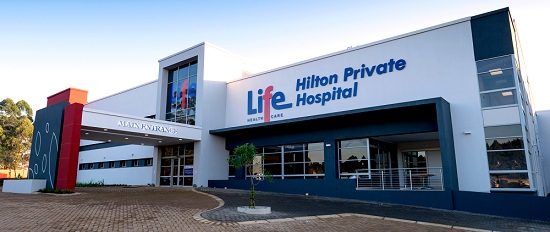 We have seen the growing impact of diagnostics within integrated care and Life Healthcare has invested in these capabilities by acquiring the leading European provider of complex molecular and diagnostic imaging services, Alliance Medical Group, to strengthen our offering in this field and provide the best experience to patients across the whole continuum of care .
Furthermore, advancements in surgical technology are making a positive impact on surgical outcomes for both the patient and the surgeon. Life Healthcare's investment into robotics aligns to our strategy to invest in appropriate and proven technologies to remain technologically relevant and drive clinical quality and improved outcomes for our patients.
Robotic-assisted surgery for example, allows minimally invasive procedures which reduces the need for blood transfusion and benefits patient outcomes in term of less post-operative pain, reduced risk of wound infection, as well as a shorter hospital stay and faster recovery.To this end, Life Healthcare has invested in a robotic-assisted surgical system which will allow us to offer this technology at Life Kingsbury Hospital.
Setting up for future growth:
As healthcare providers we must develop innovative healthcare models, whilst continuing to focus on efficiency, quality, and patient-centricity. We must also build strong partnerships to improve healthcare access and affordability. Despite its challenges, the future of healthcare in South Africa can be bright.