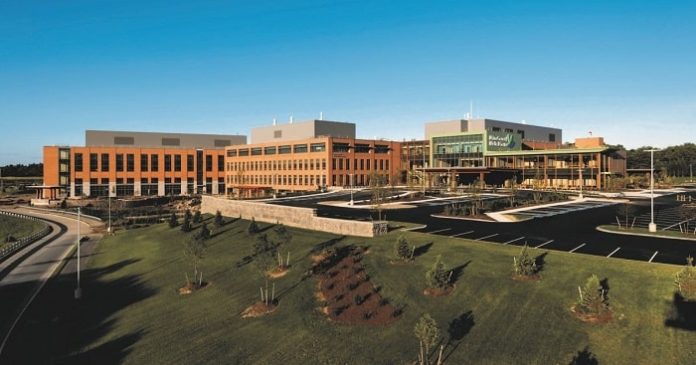 MaineGeneral Health Augusta has high and rising relapse rates for congestive heart failure. The organisation initiated a remote patient monitoring project in January 2020, collaborating with vendor Health Recovery Solutions to track CHF patients after they were discharged from the hospital.

THE ISSUE
Patients frequently require assistance after discharge to recognise their symptoms and caution flags. Patients can have their blood pressure, weight, oxygen saturation, symptoms, and medication adherence monitored in real time at home by a specialised nurse practitioner who actively outreaches to patients as needed.
During the trial, MaineGeneral Health discovered that monitoring and following up with patients requires additional clinical time. As a result, it employed a full-time professional to oversee the patient panel. As the programme developed to over 100 patients, the organisation extended to accepting referrals for individuals with any chronic disease or COVID-19 and employing more clinical staff.
When COVID-19 hit, individuals avoided coming into the clinic whenever possible, said Laura Mrazik, MaineGeneral Health's telemedicine coordinator. When virtual care was appropriate, patients required a way to communicate with their primary care doctors for chronic or acute care requirements.
They turned their focus to finding a user-friendly option for their outpatient offices to implement virtual visits, she explained. Patients with COVID-19 indications were able to avoid being exposed at the office for standard chronic illness follow-ups.
PROPOSAL
Prior to COVID-19, MaineGeneral had already chosen the RPM vendor. However, the epidemic heightened the need, particularly when patients began to postpone treatment. Patients are taught to monitor while in the hospital, Mrazik explained. When they are discharged, a member of the care team goes to their home and sets up the unit for them, which contains a data-enabled tablet that is only programmed for the vendor's application, as well as a Bluetooth-connected heart rate monitor, pulse oximeter, and scale.
Units are loaded with disease-specific survey questions to highlight high-risk symptoms, as well as daily reminder alerts to take prescriptions and record vital signs, she continued. Early treatment by RNs on staff has resulted in the avoidance of readmissions through early medication modifications, the identification of a pacemaker's dead battery, the discovery of a patient's need for hypertensive medicine, and more.
MaineGeneral chose HIPAA-compliant Zoom as the video conferencing feature for virtual treatment in outpatient settings in an attempt to find a video technology that was user-friendly for patients. Virtual visits were deployed across all general practice, integrated mental health, and paediatric behavioural health service lines.
Mrazik explained that this financing also provided pills for hospital patients who weren't able to visit with their families because of the new no-visitor policy. They used Zoom-enabled tablets to allow patients to communicate with friends and relatives while in the hospital.
To address the need to restrict patient exposure and engage with patients digitally, MaineGeneral designed workflows, purchased equipment, enhanced processes, and increased telemedicine technology in remote health monitoring and online visits in the outpatient context, she continued.
In the current health IT market, there are numerous suppliers offering telemedicine technology and services.
CONQUERING THE TROUBLE
As individuals record their data for remote monitoring, the data is immediately sent to a centralised care team. If a problem is found, the team can offer immediate assistance by holding virtual meetings with the patient, educating them, or speaking with the patient's primary or specialty care physician to ascertain whether a clinical intervention such as a medication change, for example, is required.
Prior to their departure from the programme, patients are followed up on by MaineGeneral Health for an average of 90 days. The majority of patients range in age from 61 to 90.
According to Mrazik, the programme has expanded from managing 25 active cases to now overseeing 225 patients concurrently. MaineGeneral initially had 50 units for patients with CHF alone, but as time went on, 300 units were kept in rotation to monitor patients with any chronic illness, or COVID-19.
Care teams refer patients from their outpatient practise, inpatient stay, or home care, she added. She stated that they follow patients with CHF in the majority, with COPD, hypertension, pneumonia, and COVID-19 as the other most common observed diseases.
MaineGeneral was able to commit staff time thanks to funding from the FCC and increase the number of active patients while still upholding the integrity of the programme. In order for home care to actively see vitals, notes, and interventions, the organisation connected Health Recovery Solutions with Homecare's electronic medical record system.
Including primary care clinics, practitioners of integrated behavioural health, and the paediatric behavioural health specialist practise, Mrazik said that they deployed 500 Zoom subscriptions across care settings. When necessary for chronic or urgent care requirements, patients electronically engage with their care team by joining a visit booked through MaineGeneral's Zoom licence. Zoom and Stratus have been integrated to allow patients to have on-demand access to interpretation services during a virtual appointment.
INFERENCE
Although MaineGeneral examines patients with any chronic disease, CHF is the most common condition among programme participants. The company standardised CHF education and post-discharge follow-up to assist the readmission reduction efforts in tandem with the program's RPM expansion. This included giving outpatient care managers a link to Health Recovery Solutions while they monitor patients for 30 days after discharge.
According to Mrazik, MaineGeneral has accomplished a CMS-CHF readmission rate of 0% in May and June 2022, compared with 20% and 26.7% in the same months last year. Additionally, in four of the previous nine months, the overall CHF readmission rate was zero.
The influence that qualified clinical staff and a solid vendor relationship have on a telehealth programme has been observed by the company, which places patient outcomes at the forefront of its decision-making, she continued.
She said that MaineGeneral's compliance rates for taking vitals, blood pressure, weight, and O2 saturation have continuously maintained an average greater than the vendor's book of business. The vendor's clinician portal, which divides patients who have already taken their vital signs into groups according to normal or abnormal measurements, and those who have not yet reported for the day, is monitored by MaineGeneral RNs.
She added that if a patient hasn't been documented, RNs phone patients every day. High patient satisfaction levels are another benefit of staff and technology synergy. 90% of RPM patients, according to MaineGeneral's most recent RPM satisfaction levels, are pleased or extremely pleased with the program's impact and their ability to take an active role in their health.
FCC AWARD FUNDS USE
With the use of video conferencing all-in-one workstations and remote patient monitoring tools, MaineGeneral Health will be able to perform virtual visits and lower exposure.
The patient information tablet and Bluetooth-enabled peripherals, such as a blood pressure cuff, scale, and pulse oximeter, are all parts of the RPM equipment that they were leasing, according to Mrazik. The FCC money bought remote patient monitoring units and paid for 200 units' annual licence fees, enabling MaineGeneral to swiftly expand their operations.
They intend to keep expanding the RPM programme until they have 300 individuals enrolled in it, she said. In order to expand this service, MaineGeneral has been able to invest in the clinical staff, putting up units in patient residences and monitoring and evaluating vitals and following up as necessary.
The expansion of telehealth services was made possible by Zoom licencing and IT hardware for virtual visits- all-in-one desktop PCs and web cams. She went on to say that the FCC financing was a crucial component of MaineGeneral's efforts to develop a sustainable telehealth programme as the company works to improve procedures, add new integrations, and broaden offerings to better serve the community and care teams.