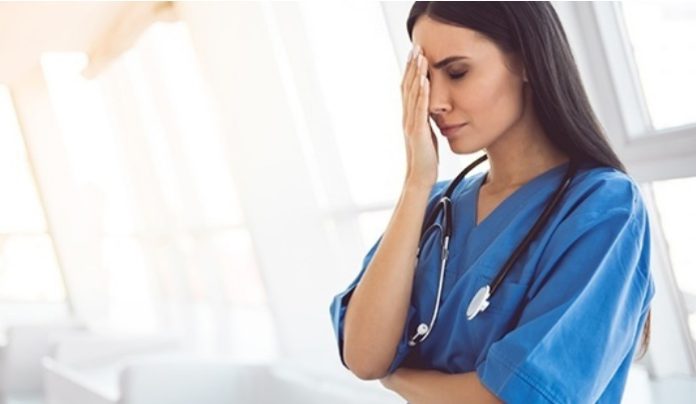 Doctors more likely to experience depression while anxiety more common among Nurses

A study by a team of researchers from the University of Wollongong (UOW), St George Hospital and the Illawarra Health and Medical Research Institute (IHMRI) has found a high prevalence of anxiety and depression among healthcare workers around the world during the COVID-19 pandemic.
The researchers found that depression was common among doctors, while nurses experienced high levels of anxiety. The prevalence of depression among doctors was 40.4 per cent, with 17 per cent and 19.8 per cent reporting symptoms of anxiety.
The prevalence of depression though, was lower among nurses than doctors, but still high at 28 per cent. At the same time, nurses were more likely to experience symptoms of anxiety than doctors were, with the prevalence of anxiety among nurses between 22.8 per cent and 27 per cent.
The results suggest that strategies to reduce the incidence of anxiety and depression among frontline healthcare workers are urgently required.
The study, a comprehensive umbrella review of research conducted around the world, analysed data from 10 systematic reviews and 100 unique studies which included 169,157 healthcare workers from 35 countries. The results are published in BMJ Open
The study's lead author, Professor Ritin Fernandez from UOW's School of Nursing and St George Hospital, said the review demonstrated the need for greater support for frontline healthcare workers, particularly nurses and doctors.
"The study's results highlight the need for nurses and doctors to be provided with urgent support to assist them with coping while working in high stress environments, especially during disaster conditions," Professor Fernandez said.
"Healthcare workers need to be well supported with time away from the workplace, as this review has demonstrated that their mental wellbeing is suffering. This could lead to burnout and mass exit from the profession if staff wellbeing is not addressed.
"Nurses and doctors are not robots and are prone to psychological distress, just like any other worker. Strategies need to be implemented to reduce their fear of social stigma which is still attached to saying that mental health support is needed."
While anxiety increased among the general population during the pandemic, frontline healthcare workers experienced heightened emotional responses as they were more frequently exposed to the virus and to very sick people.
Professor Fernandez said nurses and doctors experienced many challenges in accessing personal protective equipment, felt added job stress due to increased work demands and lack of effective treatment, and were working under rapidly changing COVID-19 protocols.
"Frontline health workers were witnessing a decline in their own immunity as a result of physical and mental exhaustion. Those looking after the sick were getting sick," Professor Fernandez added.
"In this regard, healthcare workers need to be acknowledged for the work that they did and are still doing."
Professor Fernandez offered some strategies to support frontline healthcare workers.
"Most healthcare workers also have families, some are trying to juggle home schooling and work commitments. To know that their children could be cared for at the hospital during their shifts would alleviate some of their stress," she said.
"Providing health care workers with free parking, nutritional meals and coffee, as well as monetary benefits, would also assist in a practical way.
"Additionally, having psychological support services readily available and other interventions such as a time out room with mindfulness activities and a place for them to express how they feel would also assist healthcare workers."

ABOUT THE RESEARCH
"Anxiety and depression among healthcare workers during the COVID-19 pandemic: a systematic umbrella review of the global evidence" by Ritin Fernandez, Nqobile Sikhosana, Heidi Green, Elizabeth J Halcomb, Rebekkah Middleton, Ibrahim Alananzeh, Stamatia Trakis and Lorna Moxham is published in BMJ Open.