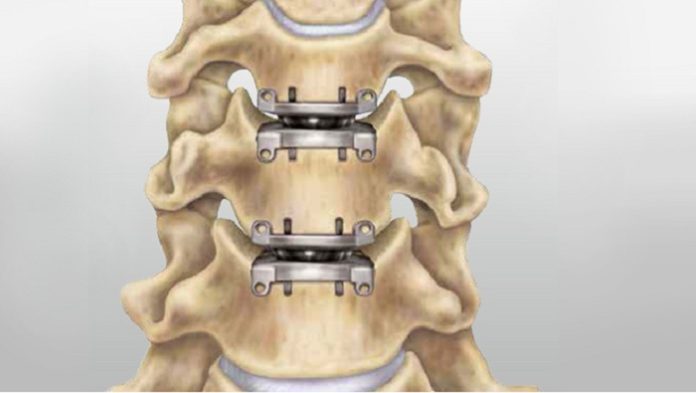 Healthcare Case Study / Percutaneous Cervical System for neck pain :- Interventional Spine, Inc. today announced the completion of another successful surgery with the unique PERPOS Percutaneous Cervical System for the treatment of neck pain.
To the Company's knowledge, the PERPOS Percutaneous Cervical System is the only product that can stabilize the posterior cervical spine with a truly percutaneous procedure. Designed based on the experience gained with the use of its PERPOS lumbar system, in use in the United States since 2005, the company believes that its percutaneous approach to the cervical spine will minimize intra and post-operative patient morbidity, reduce procedure time and provide cost efficiencies to hospitals and surgeons alike.
The PERPOS Percutaneous Cervical System includes a 3.8mm CS Facet Compression Device which is indicated for the treatment of Spondylolisthesis, Spondylolysis, Degenerative Disc Disease (DDD), degeneration of the facets with instability and fracture, Pseudoarthrosis, and also for patients that have failed previous fusion of the cervical spine. Its intended use is to stabilize the spine as an aid to fusion through bilateral immobilization of the facet joints via bilateral facet fixation, with or without bone graft, at single or multiple levels from C2 to S1. Currently, there are approximately 125,000 cervical spine procedures completed each year in the United States and an equal number performed internationally.  The Company estimates that the market for the PERPOS Percutaneous Cervical System is over $450 million annually on a worldwide basis.
The surgery was performed at the Mercy Medical Center in Redding, CA, by Dr. David Bradley Jones, MD. Upon completing the procedure, Dr. Jones commented: "For the true percutaneous approach, it is a huge benefit for the patient in post op recovery – less pain and less risk of wound complications. From a hospital standpoint, the percutaneous application in a posterior cervical fusion case allows for a much reduced length of stay therefore higher contribution to margin compared to an open procedure. I was able to successfully accomplish my desired goal of allowing a decompression and fusion in this posterior cervical fusion (PCF) revision case."
Walter A. Cuevas, Chief Executive Officer of Interventional Spine commented: "The PERPOS Percutaneous Cervical System has some key patented attributes which make it unique among other posterior cervical systems in the market." The product was officially launched at the International Society for the Advancement of Spine Surgery meeting in New Orleans on April 27 – 30, 2010.
Interventional Spine, Inc. is a privately held company based in Irvine, California that designs, develops and markets patented implantable devices for the spine that can be deployed via percutaneous techniques. Supported by the Company's unique product introduction systems, Interventional Spine's products provide benefits to patients, surgeons and hospitals. More information on the Company and its products can be found at: www.i-spineinc.com.
FOR FURTHER INFORMATION CONTACT:
Walter Cuevas
Chief Executive Officer
949-472-0006