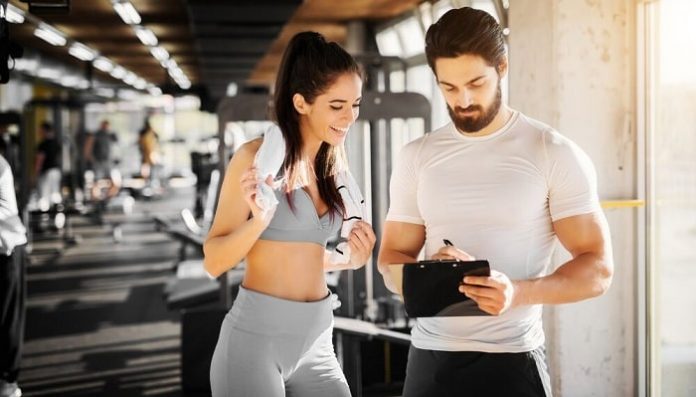 With an increasing concern in achieving healthier lifestyles, which is due in part to greater awareness about obesity and chronic disease, more people are being drawn to careers in health and fitness.
According to the U.S. Department of Labour, between 2012 and 2022 employment in the fitness field is expected to increase by 13%. So if you're interested in becoming a Certified Personal Trainer, here are a few steps to make the process seamless.
Get a certified qualification
Your first move on the road to becoming a personal trainer is to get a certified personal training qualification. The most important factor in deciding on which qualification to go for is deciding whether the certifying organisation has been accredited.
Certifying organisations have their own certification procedures and protocols. An independent third party accredits these. If there a particular employer you want to work for, such as a specific gym chain, find out what certifications they require or recognise.
Research the following questions on the fitness colleges' websites to find out what their certifying organisations are:
Is it a national/international certification? Is it universally recognised?
What are the pre-requisites for the qualification offered? Most require, at a minimum, a high school diploma, a CPR certification, and that you're at least 18 years old.
Does the qualification require attendance at a workshop or seminar? Where are these offered? Is there a home study programme?
Can the exam be taken online? Alternatively, must you go to an on-site examination? If on-site, where and when do the exams take place?
What are the fees involved?
What are the CPD requirements to renew the certification once attained? Achieving a certain number of CPD hours is a requirement of most certifications. This will be an extra expense to consider.
While there are countless others in various parts of the world, these are some of the well-known certification organisations and their accreditations:
ACSM (American College of Sports Medicine)
Accredited by the National Collegiate Athletic Association (NCCA)
ACE (American Council on Exercise)
AFPA (American Fitness Professionals and Associates)
Trifocus (Trifocus Fitness Academy)
IFPA (International Fitness Professionals Association)
ISSA (International Sports & Sciences Association)
NASM (National Academy of Sports Medicine)
NCSF (National Council on Strength and Fitness)
NFPT (National Federation of Professional Trainers)
Traits of a great personal trainer
Passion for Fitness and Is Fit Yourself
It's possible to be an adequate personal trainer without being fit, however if you do decide to go this route you'll be alienating potential clients. A passion for working out isn't the same as a  passion for coaching people. Make sure that  you possess them both if you become a trainer
Understand Push and Pull, Ebb and Flow, as well as Periodisation
The push and pull of the fitness lifestyle is a beautiful metaphor for a fitness professional. This is because it is possible to apply the push and pull in our fitness lives.
Knowledge
A personal trainer's job is to assist his or her clients to adapt, grow, and change. Thus a personal trainer must do so as well. Therefore CPD education is also essential. Change is ultimately the key to growth. If your personal trainer isn't growing and learning, neither are you.
Excellent Communication Skills
Being a coach and personal trainer means accepting the task of helping someone on his or her journey to better health and wellness. For a personal trainer to achieve in this role, it is vital for him or her to realise where a client has been and where the client wants to go.
Empathy and Compassion
Empathy is a vital part that is involved in shredding the disconnection that sometimes occurs between personal trainer and client.
A part of empathy comes from something we can all relate to – struggle. Empathy is the doorway to an even more critical word – compassion. A personal trainer does not have to have a past of being overweight, injured, or obese to associate with your struggle. However, an effective personal trainer is most certainly one with empathy and compassion. Make sure you are one of these.
In this article, we've chatted about just some of how you can become a personal trainer. The next step is to check out some of the fitness colleges out there and see if what they offer suits you!