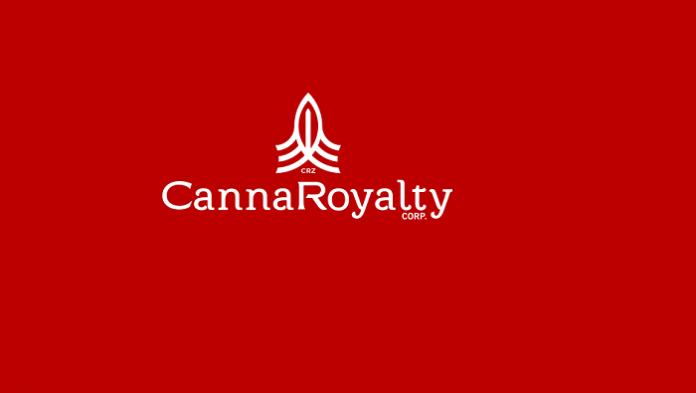 CannaRoyalty Corp. , a fully integrated active investor and operator in the legal cannabis industry, today announced the acquisition of the exclusive state-wide manufacturing and distribution rights to Bhang® Edibles and Bhang® Concentrates in California (the "Agreement") (collectively, the "product lines" known). The agreement also includes a right of first refusal to license future Bhang® products in the Edibles and Concentrate Products categories in California.
Concentrates and Edibles are the fastest growing segments in the California cannabis industry. In 2017, they accounted for over 46% of retail cannabis sales in California. Edibles, with a share of 22%, is expected to grow by 117% in 2018, while for concentrates, which currently have a market share of 24%, growth of 135% is predicted.
"The award-winning Bhang® Edibles and Concentrate Lines are a valuable addition to CannaRoyalty's growing range of quality end-user products that have been on the market for years and are distributed in California by Alta Supply, a company we serve." commented Marc Lustig , CEO of CannaRoyalty, "The acquisition of exclusive licensing rights is expected to result in a significant increase in throughput for our Edibles manufacturing operations in California, which together generated US $ 5.6 million last year based on brand loyalty alone, with the relatively limited resources of the previous one The current brand awareness of Bhang® in this market, coupled with the product and marketing expertise and capital base of CannaRoyalty and its broad distribution presence in California, will enable the product line to grow healthily. "
Dave Vautrin , VP of Sales and Marketing for CannaRoyalty, added, "Our chef Markus, creator of our award-winning Soul Sugar Kitchen ™ brand, has been working in the facility in Oakland, which is operated by Kaya Management, the licensee for Bhang® vaporizers, has been working to prepare them for Bhang® Edibles manufacturing. Through this process, we have further extended our relationship with Kaya Management and have laid the groundwork for completing the acquisition by CannaRoyalty.
The expansion into the field of Edibles is also another step in our ongoing positive collaboration with Bhang®. Bhang® is a world-renowned brand, and our in-house product development team is looking forward to this opportunity to work with master chocolatier Scott Van Rixel, CEO of Bhang® Corporation. "
"CannaRoyalty has already brought progress in Bhang®-vaporizers and we are convinced that it is the right partner for the manufacture, distribution and growth of our entire product range in California," said Scott Van Rixel , CEO of Bhang®, We work closely with CannaRoyalty and Chef Marcus, the creators of Soul Sugar Kitchen ™, to perfect our recipes for the Californian market. CannaRoyalty's ability to quickly and efficiently produce high-quality, California-compliant edibles has put us in a good position to start manufacturing immediately. We look forward to integrating our Californian products with CannaRoyalty to continue to leverage synergies and continue to grow in one of the world's most exciting cannabis markets. "
Bhang® Edibles and Bhang® Concentrates are global premium brands. Bhang® is one of the most awarded Edibles brands worldwide and has been awarded the Cannabis Cup six times, including first place in the "Best Edible" category at the first High Times World Cannabis Cup in Kingston , Jamaica. The 2012 High Times Cup ceremony boosted awareness of Bhang® as the world's champion of cannabis Edibles, and its reputation has continued to grow ever since.
Bhang® Edibles are currently distributed in Northern California via Alta Supply Inc. ("Alta"), with which CannaRoyalty signed a binding termsheet on 28 November 2017 .
The Bhang product line is available at most leading retail outlets in Northern California. The Company plans to move the distribution of its product lines from its current distribution relationship in Southern California to the distribution network of licensed outlets of RVR Distribution ("RVR"), a CannaRoyalty associate, over the coming months.