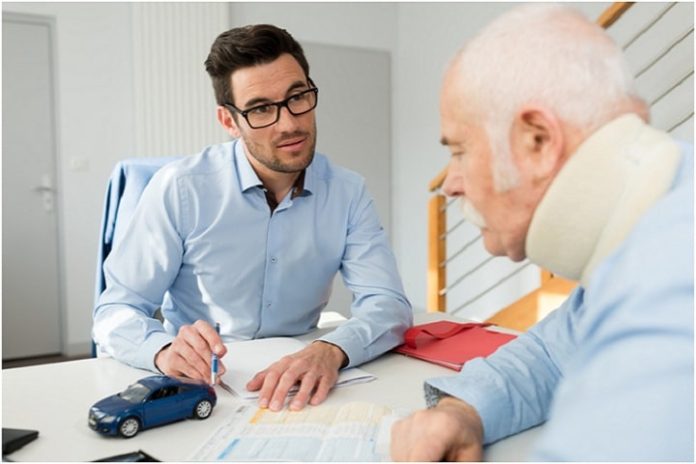 A personal injury settlement is calculated based upon your medical costs, your lost wages, and any wages you may lose in the future due to your injury. You may also be given compensation for your pain and suffering. A settlement can help you to put the pieces of your life back together so you can move forward after an accident.
If you've been hurt and you weren't at fault, you don't have to handle the associated costs on your own. Filing a lawsuit can help you get any compensation you may be entitled to. Most personal injury lawyers offer free consultations, making it easier for people who have been injured to learn more about their options.
Are you wondering what you should do after being injured? Keep scrolling to learn more about how the process of filing a lawsuit works.
About Insurance Claims
Depending on the laws in your state, you may need to file a claim with your own insurance and the liable party's insurance and see what they offer you. It is critical that you speak to an attorney before you accept any settlement offer. Your lawyer will act as an advocate for you and prevent the insurance company from offering you less than you need.
Even if you have no health insurance, you should never delay getting any treatment you need. On top of protecting your own health, getting treatment will create documentation of your injury. Your medical records are an important part of being able to prove the value of your claim. Click the link to speak to a personal injury attorney about the value of your claim.
4 Types of Damages You Can Claim
There are four types of damage you may be able to claim in a personal injury lawsuit. Which of the following kinds of damages apply to your case will depend upon the state you live in and the circumstances surrounding your accident.
General Compensation
Any non-monetary damages you claim in your case fall under the category of general compensation. These damages may include:
Pain and suffering
Loss of companionship
Mental anguish
Loss of consortium
While some types of damages may only apply to certain cases, all personal injury lawsuits will involve some general compensation damages.
Special Compensation
When your damages relate to the expenses that were caused by your injury, they fall into the category of special compensation. These damages can include:
Lost wages
Loss of future earnings
Doctor and hospital bills
Future medical bills
Any other costs from having to cancel plans because of your injury
In some states, there are limits on certain types of damages you can claim. This is not true of special damages. There is no limit to the special damages you can claim in a lawsuit.
Wrongful Death
When you are filing a personal injury lawsuit on behalf of a loved one who was killed in an accident or by a doctor's mistake, you will also be able to claim wrongful death damages. These may include:
Hospital bills
The cost of an ambulance ride
Loss of the deceased's wages
Loss of companionship
Loss of consortium
Funeral and burial expenses
Emotional distress
Losing your loved one to an accident that could have been prevented is traumatic enough on its own. There's no reason you should be stuck with the bills while you're grieving.
Punitive Damages
When the behavior of the at-fault in a party was the result of bad behavior like fraud or deliberately committing a malicious act, you may also be able to claim punitive damages. You can claim punitive damages against an individual or a corporation.
What Happens When You Can't Settle
If the at-fault party's insurance company refuses to offer you fair compensation, the next step is to take them on in court. A judge or jury will review the facts of your case and consider any expert testimony.
Personal injury cases can take years to make their way through the courts and reach a final verdict. Courts can move slowly and depend on a lot of moving pieces. An experienced attorney may be able to help by taking steps ahead of time that will make the process more efficient.