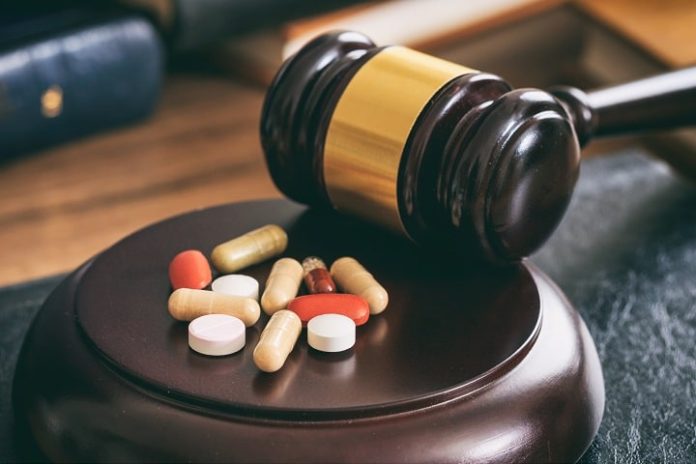 Healthcare or medical fraud translates into reduced coverage and benefits, higher insurance premiums, and more expenses for consumers. On the other hand, government and private employers tend to experience increased business operational costs due to healthcare fraud.
The National Health Care Anti-Fraud Association or NHCAA reveals that insurance fraud causes an estimated total loss of 300 billion dollars or 10 percent of the yearly health outlay. With financial losses and other detrimental effects of healthcare fraud, you should know how not to become a victim of insurance scams.
In this post, you'll learn effective ways to avoid being a victim of medical insurance scams or Medicare fraud.
What Is Healthcare Fraud?
Healthcare fraud may come in various terms, such as medical fraud, pharmaceutical fraud, Medicare fraud, private insurance fraud, and medical insurance scams, among others. A fraud constitutes falsifying information to usually obtain monetary benefits, as outlined in the False Claims Act.
What Is False Claims Act?
The False Claims Act or FCA imposes liability on individuals and companies (federal contractors) defrauding governmental programs, including Medicare. It's the primary litigation tool of the federal government to combat fraud. An FCA claim includes the following elements: the defendant submits an FCA claim, the claim is false, and the defendant knows that the claim is false.
However, there are some cases filed that don't fall under the False Claims Act, which you'll learn when understanding the AseraCare case and medical necessity, helping you determine how to win such a case.
Check out these examples of false claims:
Knowingly Presenting A False Claim: The contractor, like a healthcare provider, knowingly presents a fraudulent claim to an insurance company.
False Certification: An example of expressed false certification is when a healthcare provider approves a charge to be paid or reimbursed by an insurance company for a medical procedure or healthcare service not given to a patient.
Promissory Fraud: This is a case of showing omission, misrepresentation, or false statement, like exaggerating the severity of an infectious disease to induce the government to enter a contract, like buying expensive vaccines or medical supplies to contain the infection.
What Are Medical Insurance Scams
Medical insurance scams involve lucrative marketing schemes wherein fake insurance agents collect high premiums, but won't actually pay out claims. Scammers also use discount plans and cards to lure consumers into thinking that they are low-cost insurance policies.
While some discount cards and plans are legitimate, the National Association of Insurance Commissioners or NAIC warns the public to be careful because they won't pay medical claims. Instead of giving out information over the phone, hang up the phone and contact the insurance company yourself using the phone number as shown on their official website or request an official mailer to be sent to you.
What Is Medicare Fraud?
Medicare is a government-funded health insurance, which scammers also take advantage of by slipping fraudulent claims (otherwise called as the Obamacare Fraud). Fake claims could go undetected because Medicare is difficult to navigate, thus making it a high-risk fraud program.
The common time scammers steal personal data from Medicare is when users are usually called to make changes in their plan and receive phone calls to verify their Medicare info or during the open enrollment season.
Here are some examples of Medicare fraud:
An insurance agent impostor selling a fake Medicare health insurance plan
A medical provider billing a patient incorrectly for unreceived health services
A scammer calls to verify personal data for a Medicare plan and uses the info to steal your identity
How To Protect Yourself From Medical Insurance Scams
Know Your Rights


Make sure that you know your rights as a consumer before purchasing an insurance plan.

Here are your rights as a consumer when it comes to handling health insurance matters:
Remember that you're entitled to a free, trained insurance advisor who can provide expert advice on coverage.
It's also your right not to divulge any personal information over the phone. You can request the agent or company to send an official letter to you via snail mail.
It is your right to know the details in your medical file so that you can track the healthcare services that the hospital is charging or the insurance company is paying under your policy. Make sure to have a personal copy of all files.
Every year, you have the right to get a free copy of "accounting of disclosures" of your medical providers, which lists all entities to which your insurance provider sends your insurance and medical information.
Choose And Identify Trusted Health Insurance Companies

Protect yourself from healthcare scams by knowing how to identify trusted health insurance companies. Also, being aware of consumer rights and being mindful when dealing with insurance agents are important to protect your identity.

Check out these ways to know if a health insurance company is reputable or not:
Know The Warning Signs: Some of the warning signs of fraudulent insurance companies include offering high-pressure sales pitches, pushing low-cost plans, or offering special rates, luring consumers to sign up right away. Also, some fake insurance providers claim that their insurance plans are licensed by the Employee Retirement Income Security Act or ERISA.
Validate Information: Confirm if you're dealing with a licensed insurance company with your state insurance commissioner. Gather more information about the union or association named in an insurance pitch. Check the street address and contact number, as well as other evidence of activities besides selling health insurance. Directly check an unfamiliar company if they claim that they're selling plans through a major insurer.
Check With NHCAA: Check if the insurance provider is licensed in your state by visiting the site of the National Health Care Anti-Fraud Association (NHCAA).
Check The Health Insurance Plan Offerings

Always compare premiums and rates, including comprehensive coverage far lower than others or "too good to be true" deals. Insist on seeing a complete copy of the health insurance policy or a statement of benefits. Ask specific questions about health insurance plans and medical discount plans to know what you're actually getting.
Be Careful When Validating Information Over The Phone


Always be on the lookout for unsolicited phone calls. You might fall under the trap of fake insurance agents or providers, giving them the opportunity to use your information to commit medical fraud.Here's how to deal with suspicious phone calls from fake insurance companies or agents:
Remember that insurance companies never contact people directly to solicit personal information, such as your social security number or credit card number.
If someone contacts you about health insurance coverage claims and says that the agent is from the government, put the phone down right away. Never entertain such an inquiry because no government representative sells health insurance.
Determine If You've Been Defrauded

The Federal Trade Commission or FTC lists warning signs that would help you determine if you have become a victim of medical insurance fraud. It's crucial to report the fraudster to concerned agencies immediately once you have noticed or experienced these warning signs.Here are some warning signs that you've been defrauded:
You receive a bill for a healthcare service or medical equipment that you never received.
You are called about a medical debt that you're unaware of.
Suspicious medical charges appear on your credit report.
Discrepancies show on the services and the explanation of benefits from the insurance agent or company.
You suddenly maximize out your insurance benefits.
You got denied of insurance coverage due to false medical conditions.
Know How To Protect Your Identity

By preventing personal data leakage, you reduce your risk of being a victim of medical insurance scams or Medicare fraud. Aside from never divulging personal information via an email or phone call, check out the following tips to help you further protect your identity:
It helps only accessing secure websites when you need to fill out health forms online.
Check the browser URL and make sure that it bears encrypted security features, such as having an "HTTPS" URL instead of "HTTP".
Remove labels from your prescription bottles.
Shredding any forms that contain personal information, like healthcare statements and bills, will also help protect your identity.
Report Medical Insurance Fraud

You can contact the fraud reporting department of the health insurance company if you suspect that you've been a victim of fraud. When reporting Medicare fraud, you can contact 1-800-447-8477 or 1-800-HHS-TIPS. Also, you can report Medicare fraud online at Medicare.gov. Also, you can file a complaint with the fraud bureau or medical board of your state.If someone attempts to steal your personal information, report the identity theft online via the online complaint assistant of FTC. You may as well call your local police department to report the incident so that you can have it properly documented and obtain evidence when the need arises.

Hire a Medical Fraud Lawyer

When a person commits fraud in the healthcare industry, it is known as "healthcare fraud." This type of fraud can take many different forms, from billing for services that were never rendered to providing false or misleading information in order to receive some sort of financial benefit.

A healthcare fraud attorney is someone who has expertise in both the legal and healthcare industries. This type of lawyer dedicates time to not only preparing and filing court documents, but also negotiating with all parties involved.
Conclusion
By following the tips on how to avoid falling victim to medical insurance scams or healthcare fraud, you protect yourself from major problems in the future, such as losing your benefits due to previously filed false claims. It's crucial to know your rights as a consumer, compare insurance plans and rates, and to be mindful when giving out personal information over the phone. Make sure that you're dealing with a reputable insurance provider only and to always keep track of all healthcare services you avail every year.