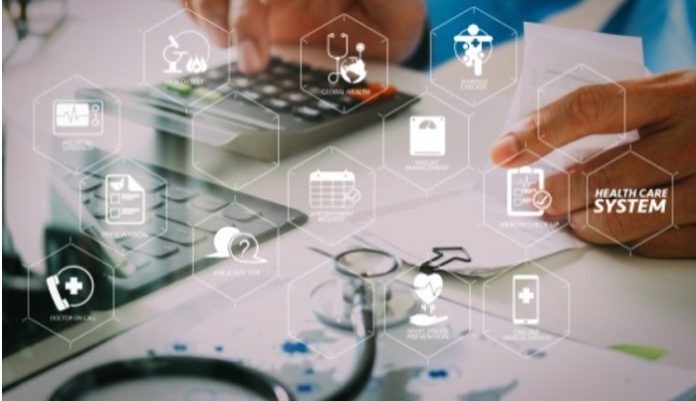 Billing is the basis of any company in the healthcare industry. But, for most parts, medical billing automation remains a complicated and work-heavy operation with a lot of repetitive processes.

Billing providers across the industry are constantly looking for solutions that can help them streamline these operations, optimize costs and fight the challenges. A great example of such a solution is Robotic Process Automation (RPA).
RPA technology consists of bots, or software robots, that mimic a human to perform repetitive, high-volume tasks faster and with greater accuracy. For example, the bots can read and input text, assign item categories, retrieve data, perform queries, and maintain records.
RPA can fully automate complex tasks and get them done in a second. With the 0% margin of error and being able to run 24/7, this technology can unlock the productivity of your team, letting them focus on tasks that matter.
What in billing can be automated with RPA to improve revenue management?
Manually processing medical billing operations like payment posting, Electronic Health Records (EHR), claims administration, and others takes time. Robotic Process Automation streamlines and automates these operations, enhancing revenue cycle management for medical billing companies' bottom lines.  Let's take a look at the billing processes that can be automated with RPA.
‍Payment Posting: Automated payment posting boosts productivity and eliminates the need for human insurance payment processing. Users may define as many bespoke and detailed rules as they like with this bot. Organizations may educate the bot to post payments in the same manner as they would a new employee. These bots may also highlight unpaid claims for more labor and appropriately submit refunds or takebacks.
EHR Automation: RPA bots fill in EHR forms and replicate essential data across multiple systems, decreasing human error and allowing doctors to spend more time with their patients. You can automate sending data between one EHR and another, as well as pull the data from your existing EHR to your CRM etc.
Claims Administration & Submission Process: Human mistake is a common cause of first claim denials in claims administration. RPA bots automate a variety of claims administration operations, including charge entry in medical billing, payer rule checks, and submission.
Boost Patient Communication: RPA bots create an email that summarizes information about the pricing of a service or other consumer inquiries mentioned during a phone conversation. Reminders can also be triggered via bots (I.e., emails & SMSs)
Cost Estimation: RPA bots help healthcare businesses automate benefit retrieval and cost estimation operations by simply linking the patient's profile with the medical services provided and calculating the cost using the price list already available in the database.
Manual Data Entry: RPA bots aggregate data from many systems and send it into a single patient accounting system, reducing the need for manual data entry. OCR is also used to extract data from images & PDFs in an efficient and error-free method to be plugged-into the system automatically.
Claim Denials: Bots can automatically address any simple errors and then resubmit the claim. For more complex errors, the denial can be passed to a human but will provide detailed patient information and denial information, greatly speeding the rework time. As RPA bots take responsibility of denial management in a step-by-step procedure, staff may focus on more complicated denials.
Pre-Authorizations process: The revenue cycle of robotic process automation allows healthcare businesses to get data from different websites and systems and integrate it directly into the Hospital Information System (HIS). In some situations, it also applies for pre-approvals.
Consumer Experience: Healthcare firms are increasing consumer experience by utilizing RPA-driven internet chatbots to answer simple questions. Except for managing the chat bots, RPA is able to improve the speed and quality of response on other sources.
What value does medical billing process automation bring to your company?
1. Reductions in processing costs
For implementing RPA at a hospital, for instance, is required to boost its operational control, we can see that this actually can improve the patient's experience. By automating revenue cycle tasks like claims and billing, for example, the cost and/or time needed per claim will be significantly reduced.
2. A more efficient billing cycle
RPA can automate accounts payable and data digitization operations, resulting in increased billing efficiency. Healthcare organizations may save considerable labor and financial resources by improving administrative operations.
3. Reductions in the cost of human labor
Healthcare practitioners save time by delegating labor-intensive activities to robots. They can put these extra time resources to better use, such as focusing on more fine-grained patient attendance rather than monotonous data input, allowing them to improve their clinical training.
4. Improved employee satisfaction
This is a side effect of the prior advantage. And the good effect causal chain doesn't end there! Pioneers in the transformation of healthcare to a digital business claim that a higher degree of job satisfaction among healthcare professionals is strongly connected not just to better patient care, but also to higher corporate ROI.
5. High-quality healthcare
Automation enhances patient satisfaction by reducing time, removing the possibility of human mistakes, and allowing staff to focus on more meaningful, patient-centered tasks.
Increased operational efficiency may also broaden the scope of healthcare's usefulness. As a result, the healthcare system might better meet the requirements of a larger number of individuals. The prospect of sufficient treatment for an increasing number of individuals elevates RPA in healthcare beyond a simple option.
Summary – what's next?
From employees to patients, a lot of people benefit from employing Robotic Process Automation.
Having a streamlined and optimized workflow gives room for less hectic work experience. Automated claims, scheduling, and every repetitive process in medical billing help healthcare providers significantly reduce human-related mistakes and process claims accurately.
At Flobotics, as RPA consultancy agency we are all about optimizing RPA processes to enhance efficiency. We have worked with several companies from the healthcare and medical industry, successfully improving their processes and boosting ROI.
Want to know if your accounting processes are eligible for automation? Reach out to us, schedule a free consultation and get your first trial automation set for free (if you don't like it – you won't pay a dime).
About Karl Mielnicki
An expert in automation and Robotic Process Automation development. UiPath certified developer with a proven track record of healthcare processes automation. CTO of Flobotics – an automation development agency focused on automating processes in the healthcare industry.