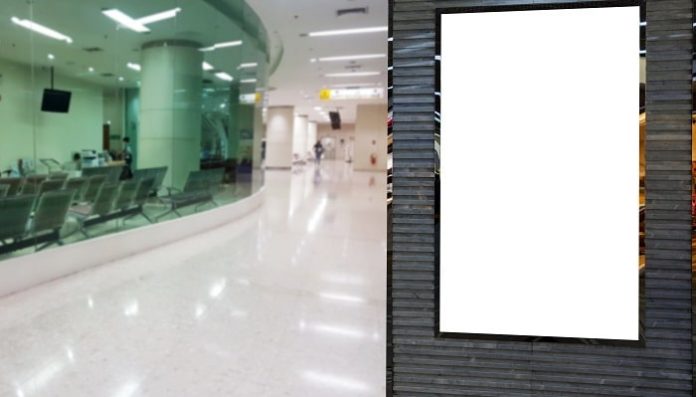 Digital signage is a subsection of the electronic signage. Digital signage utilizes the advanced technologies like LED, LCD, e-paper and projection to show webpages, digital imagery, videos, weather information, restaurant menus or text information.
Digital signage in a hospital setting makes a whole difference for the patient experiencing stressful times. The interaction dynamics of digital signage also works in favor of employees, and the relationship between them and patients. Not to forget that digital signage attracts way more attention compared to traditional signs. Any communication that needs to be made can be communicated with the attention that digital signage attracts.
Patient Information
During a long stay in the hospital, patients can easily miss important information they need. Nurses and doctors attend to several patients at a time during long stays, and it's likely that humans become overwhelmed with information and as a result, they forget. Digital signage helps doctors and nurses, by constantly relaying messages that are required to be communicated to the patients. Communication that patients appreciate for instance includes shower times, visiting times, and mealtimes. Imagine how many patients might not know this information and get frustrated when nurses and doctors are unavailable and they need to ask this info? Experts in digital signage such as Omnially, are trained to make sure that patients remain engaged with the digital signage communication. The engaging style of communication keeps patients occupied and distracted from the stresses that come with hospital environments.
Navigation
Figuring out where you are supposed to go to a hospital can be confusing, whether you are a patient or a visitor. Those who are regular, eventually navigate the space effortlessly. First-timers however, may get frustrated from trying to figure out where they wish to go. Digital signage draws more attention compared to print signage. It'll be hard to miss the directions and signs to different hospital spaces. In this case, digital signage would've made a difference for the visitor who finds their loved one easily, and for the patient that needs to navigate the spaces for the duration of the stay.
Safety Alerts
Spaces such as hospitals, need to have efficient safety alerts in position for any given situation that compromises the safety of everyone in the hospital. Unfortunate situations such as a fire, or external circumstances such as earth tremors and floods, can occur with people inside a hospital. Together with voice over alerts, digital signage makes sure that every person in the building is aware of the actions that needs to be taken. The presence of the digital signage presence means that updates regarding the situations are always available to the respective staff. There's no risk of miscommunication and misinformation.
Saves Time
Patients in the hospital are a priority to the staff on site. Emergencies may occur frequently and can't be compromised because of absentee staff. Digital signage makes sure that hospital staff are busy attending to patients, rather than communication administration. Cued information on digital signage saves time and resources. Staff members work are at ease knowing, the messages that are to be conveyed, whether to patients or colleagues, are displayed timely. Meanwhile they can focus on matters concerning patients.
Caregiver Information
Digital signage is a space that can cater to the caregivers who'll be responsible after the patient has been discharged. Digital signage can include information such as how to dress a wound, how to clean a patient, how to change aiding machinery and the number of times medication should be administered. Educating caregivers in the hospital, rather than leaving this to the caregiver's discretion, is a positive strategy of branding a hospital. This gives the message that the hospital cares for the patient beyond the premises of hospitals.
Staff Training
Hospital staff members need constant guidance and training throughout their careers. Certain subject areas or topics don't require meetings and training sessions. These can be communicated on digital signage. Signage can be stationed in staff eating rooms or restrooms. Employees that feel that their professional development is taken seriously, become loyal to the workplaces. As a result, turnover is low.
Patient and Staff Appreciation
The beauty of digital signage is that you can tailor the message to suit your need and preference. A birthday message for an employee makes them feel appreciated in the workplace. A patient being discharged from a threatening illness can have a congratulatory message displayed on the digital signage. Such gestures leave a positive impact in a person's day and as a result, the hospital is branded positively.
Flexibility
Digital signage has the advantage of being able to change the communication displayed at any time. Perhaps, a sudden event occurred and the hospital feels it needs to spread the message across the board. A traditional billboard can't be as flexible to make a sudden shift in communication. The flexibility to suit the day is an appreciated branding and client care advantage.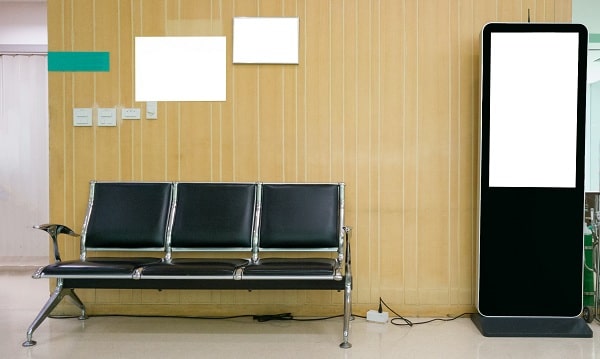 Versatility
Digital signage can cater to a versatile target market. The messages displayed can be in different languages, tones and styles, depending on the target group at that particular moment. Paper or board signage is unable to cater to a wide audience in short time-frames. This risks the exclusion of certain groups of clienteles. However, through digital signage you can ensure that everybody receives the message intended to be circulated throughout the staff and patients.
Lightens Up The Mood
Hospital spaces are described as dark and depressing. Of course, any space that signifies illness, deaths and uncertainties, isn't a favorite spot for most of us. Digital signage however, can lighten up the mood with the number of creative ways. Messages can be displayed in the form of animation or accompanied by feel-good soft music. Small inclusions such as these, make a big difference in a hospital setting.
Relevance
The fact that the information displayed on digital signage can be changed at any given moment, the communication displayed remains relevant. Traditional signage such as billboards can become quickly outdated. By the time the billboard is taken down, the target market would've moved on to more relevant information. Staying relevant in this fast-paced age of information is crucial for business survival and branding.
Hospital Services Displayed
Digital signage in a hospital makes marketing of services offered by the hospital, more natural. Not every person who visits the hospital uses the services that day. Also, not all patients are aware of all the services that are provided by the hospital. Displaying the hospital's services and admired work ethic will encourage people to seek future services with the hospital. The patient care provided has to go hand in hand with what is advertised on the digital signage. Having impressive digital signage but poor client care, won't help the business and image aspects of the hospital.
Cost-Effective
Digital signage is cost-effective because of the simple rolling out method of new material. Traditional marketing such as billboard signage means that the hospital has to pay for the billboard space every time it wishes to change the message to be displayed. Digital signage also provides a platform to communicate more messages that the hospital would've been able to display, on a single outdoor billboard.
Emergency Callings
In the case where a staff member is required in an emergency but can't be located, digital signage can help alerting them about the situation. The fact that digital signage attracts a lot of attention, the call to attention is readily made and appropriate actions are immediately put in place. Voice over callings and physically searching for the staff members in question, may waste the time in an emergency. Digital signage's ability to alert several people at a glance makes for effective contingencies.
Less Risk Of Damage
Billboards are known to be ruined due to extreme weather, vandalism and accidents. Digital signage is protected within the confinement of the hospital. The fact that the messages are displayed digitally implies that the message can't be destroyed. Any digital problems that occur can be digitally fixed by a professional team, without taking down the whole message, as is the case of a billboard or paper signage.
Conclusion
Digital signage in a hospital setting is important for many reasons. The flexibility, relevance, safety, cost-effectiveness and customized communication, stand to place a hospital in a favorable position among clients. Employees also appreciate the constant update of information. Any information that concerns patients is valuable to the staff. Employees will also appreciate the ability to access the information that'll help them improve their skills and mandates. The safety of digital signage from vandalism, weather damage and accidents, are all reasons why these are worth the investment.
Digital signage can make a huge difference for the hospital that provides efficient services. Moreover, it can help the hospital in making a lasting impression on both clients and staff members. Agencies that are experienced in providing these services, work together with hospitals to ensure the communication within the hospital runs smoothly for both staff and patient convenience. Hospitals should engage professional agencies equipped to install, program, assess and report the success of digital signage.