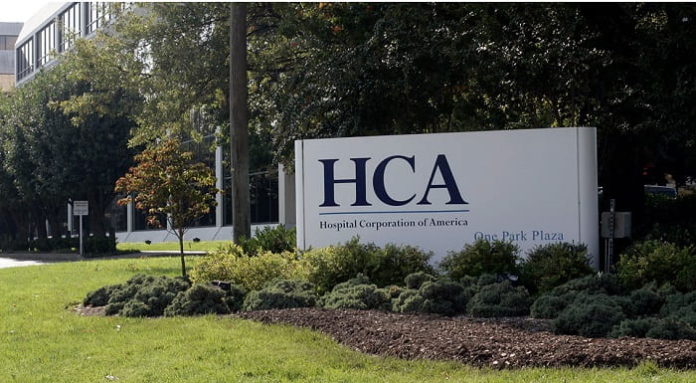 According to information revealed during its Q1 2023 earnings call, Hospital Corporation of America aims to invest $4.6 billion this year on land for future hospital development and outpatient networks, thereby relieving capacity limitations at current facilities.
Construction cost inflation has been reflected in HCA's guidance, as stated by CFO Bill Rutherford.
HCA is projected to have 182 hospitals in 20 states and in the United Kingdom, as well as around 2,500 outpatient locations.
Before they get to share in the opportunities in those markets, they'll need to build out some fresh hospital facilities, said CEO Sam Hazen.
According to Hazen, HCA holds land for new facilities in Austin and Dallas. He further added that HCA recently bought land for new hospitals in Las Vegas and Salt Lake City, as well as land for new hospitals in several Florida areas.
A new hospital is being built in San Antonio, Texas, too.
HCA has a good occupancy rate across the board. It had 73% to 74% occupancy in its inpatient facilities in the first quarter.
However, San Antonio is one of those marketplaces where they have unusually high occupancy, according to Hazen. In that market, for instance, they have roughly 90% occupancy, and they believe it is preferable for them to open new hospitals rather than continue adding on in that particular neighbourhood.
As per the earnings report, HCA got itself significant earnings that reflect robust demand for its services and has exhibited improvements in its operating costs, particularly contract labour expenses.
According to the research, HCA has witnessed an improvement in turnover rates as well, which are near pre-pandemic levels. The hiring of registered nurses also increased in the third quarter. Hiring climbed by about 19% over the previous four-quarter average.
According to HCA, these favourable results helped lower contract labour costs by 21% compared to the previous year.
Admissions increased by 4.4% YoY, and non-COVID admissions increased by 12%. The number of inpatient surgeries climbed by 3.6%. On the basis of the report, same-facility equivalent admissions increased by 7.5%, led by an increase in emergency room visits of 10% and outpatient surgeries of 5%. Outpatient cardiology operations climbed 7% among other outpatient categories. The volume of C-section obstetrics did not perform as well as other areas of the business.
In an unusual twist from last year, outpatient total joint surgery accounted for almost 80% of total joint surgery, with inpatient surgery accounting for the remaining 20%. As stated by HCA, this figure was reversed before the pandemic.
The surgical volumes in their hospital outpatient units were slightly higher than in their ambulatory surgery centres, according to Hazen. They noticed pretty strong volume growth across all service categories in both settings. They have made a larger investment in the ambulatory surgery centre development pipeline, including a number of new ventures as well as some potential acquisitions that complement the networks they have across the organisation.
According to Rutherford, HCA has yet to observe any impact from the Medicaid redeterminations that started on April 1.
Rutherford stated that they are adhering to state plans. They have also reached out to their Medicaid patients to assist them in looking for alternate coverage if they find themselves displaced to Medicaid.
Nurses protested at HCA headquarters last week during the company's annual shareholder meeting on April 19, demanding that HCA address what it called chronic understaffing.
More than 100 nurses and other hospital employees from HCA Healthcare locations across California, Florida, Texas, and Kansas gathered at the company's Nashville headquarters to support a resolution to reassess staffing levels.