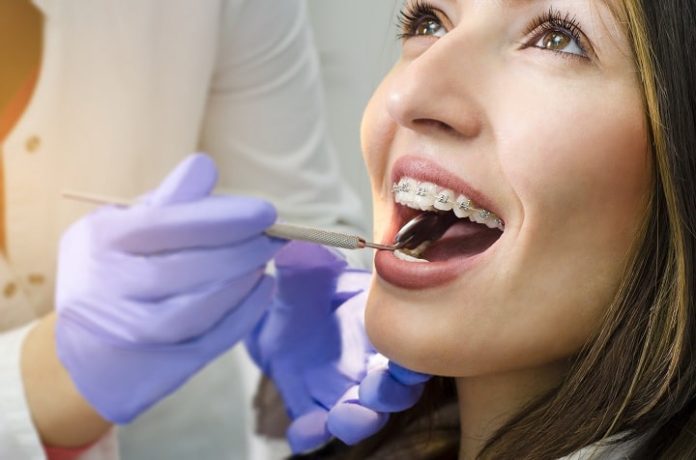 Your smile is one of your greatest assets, so it's an excellent idea to invest in it. One of the easiest ways to keep your oral health in good condition is by practicing proper dental hygiene. This will help prevent any dental complications that may ruin your smile from happening.

However, some dental concerns like crooked teeth or an underbite can't be solved by brushing and flossing alone. If you want to improve your dental condition, you need the assistance of an orthodontist.
But before you head to a dental clinic for a consultation, you should take note of the following points to find a suitable adult orthodontist who can assist you:
Check Services Of Dental Clinics
If you're looking for an orthodontist to help address your dental problem, the first thing you need to check is the services offered by their clinic. In some cases, dental clinics don't offer all kinds of treatments and focus on specific procedures instead. For example, some dentists may specialize in treating children and adolescents as they're more familiar with them.
So, it may help to ask a clinic you want to consult if they have an in-house orthodontist who conducts various dental procedures for adults. This way, it'll be easier to schedule an examination and treatment for your concern.
You can check if an orthodontist performs procedures on adults by calling their office. You can tell them your concern and ask whether they offer services to fix it. Also, you can check the official site of the clinic you prefer to know more about their dental treatments. For instance, if you're suffering from a misaligned bite, your orthodontist should know the best procedure to correct your dental problem.
Ask For Recommendations
Dental health is an essential part of a person's overall wellbeing, so it's not uncommon for people to prioritize taking care of their teeth and gums. If you're searching for an adult orthodontist to help you with your dental concerns, it may be an excellent idea to ask for recommendations from your friends or family. They may know someone who offers various orthodontic procedures for adults.
For instance, if you want to fix your teeth and know someone wearing braces to correct their smile, you may ask for their dentist's information. It may be easier to book a consultation if you know the orthodontist you'll call performs the same procedure you need.
When asking for recommendations from your peers, you can also ask them about their experience. Doing so will give you a better idea of what to expect once you visit the orthodontist. For example, if they have a positive and smooth experience with their dentist, it may signal that you'll also be in good hands once you consult them.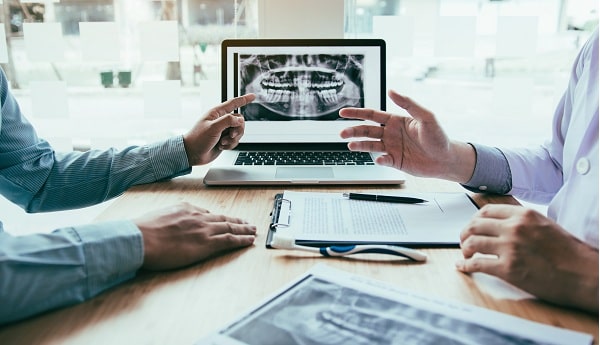 Find A Dental Clinic Near You
Unlike a regular dental check-up, an orthodontic procedure may require you to visit the dentist more often. For one, your orthodontist needs to check whether you're making progress with your treatment and make adjustments to deliver the results you want. If the dental clinic you'll go to is too far from your home, it may be difficult to keep up with your appointments. You may end up missing your check-ups and prolonging your treatment if you always need to go out of your way and travel just to see your dentist.
If you want to avoid this inconvenience, it may be a great idea to find an adult orthodontist near your area. This way, you can easily drop by the clinic whenever you have an appointment.
Check The Costs
Some dental procedures cost a significant amount of money. For instance, getting customized retainers to prevent your teeth from adjusting may require you to shell out about USD$500-1000. So, if you're searching for an orthodontist to fix your dental problem, you should check the price you'll need to pay for the procedure you'll receive.
You can check out a few orthodontic clinics and inquire about the average costs of their procedures. You can then compare the prices and inclusions so you can pick one that'll suit your budget and needs.
If you have health insurance, it's a good idea to check if it has dental coverage. You may get discounts for your orthodontic treatment if you use your health benefits.
Also, ask your dental clinic about their payment terms to check whether they offer flexible options. For instance, you can ask them if you can pay through monthly installments instead of a one-time payment if that method suits your budget better.
Final Thoughts
Asking for recommendations or going to a clinic within your area will help you find a suitable orthodontist. Also, reading reviews about your potential dentist will help you decide whether they can help resolve your dental concern.