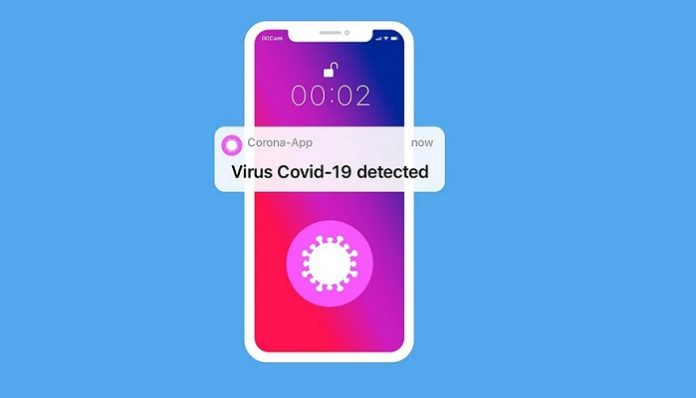 The world is fighting its battle with the deadly COVID-19, and with every passing month, a new and more dangerous variant of the virus emerges and threatens the safety of every human being.

Some have genetically inherited immunity against this disease, but we seem to be stuck in a vicious cycle of mutation. However, vaccines have proven to be the only defense to tackle these mutations and reduce the spread of COVID.
We can track and enforce mass vaccination drives with technological advancements and intelligent databases. That is where a vaccination tracker can prove to be valuable.
Detecting and isolating COVID-19 infections is a top goal for slowing the pandemic's spread. A slew of applications have been created to assist users in reporting their symptoms and tracking the disease. Mobile technology provides a great tool to help with this endeavor through apps that gather user data. Here are some reasons why you should be using the app as well.
1. Track Your Symptoms
If you are tested positive, vaccine tracker apps help you to keep track of your symptoms and provide study-based information on what treatments to seek at each stage. That makes dealing with COVID less stressful and helps you treat your symptoms.
These apps also allow you to track your progress and promptly recognize any improvements or worsening of your situation. That helps you decide if your isolation is adequate or whether you require medical attention at a nearby hospital.
2. Store Your EU Digital COVID Certificate
We have seen travel restrictions becoming more strict, making it extremely important to carry your vaccination record. Airport security requires proof of vaccination, be it a domestic or international flight.
Vaccine tracking apps free you from the hassle of forgetting or losing your vaccination card with its e-vaccination card features. You can store your Digital Covid Certificate within your mobile app and access it anywhere, anytime.
3. Stay Up to Date With Employee Status
An app for tracking vaccines can connect with Human Resource (HR) Database allowing them to keep employees' vaccination status updated. That helps HR segregate non-vaccinated individuals, enforce vaccination, and minimize the risk of workplace spread.
The apps can also inform people if they have been near someone who tested positive for COVID-19. This feature allows HR to quickly isolate at-risk people from everyone else, enabling the office to run smoothly without a complete shutdown after a new COVID case.
Endnote
Due to lack of awareness, not everyone is willing to be vaccinated, which causes a lot of distrust amongst people and threatens the safety of individuals. Some simple science experiments can help educate them about the spread of germs and viruses.
The advancements in technology have made life easier for both individuals and corporations alike. With the use of Apps for vaccine tracking, we will be better able to track and combat the never-ending covid outbreak and prevent COVID-related workplace liability lawsuits.