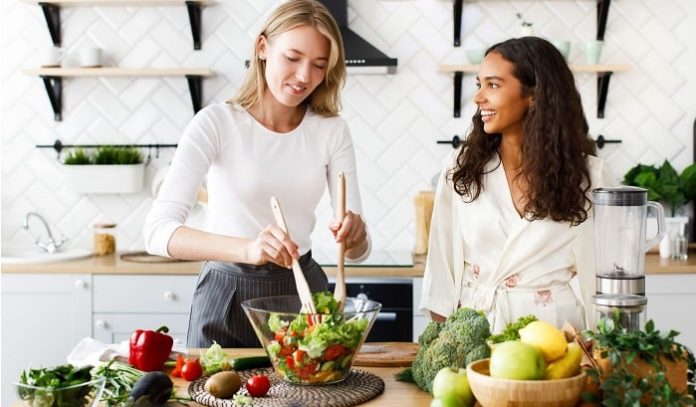 With the growing popularity of diet and fitness in recent years, it's no surprise that so many people are turning to the services of a qualified and experienced professional to help them lose weight and achieve their body goals.
A nutritional coach helps you improve your overall health and wellbeing through a combination of diet and exercise. Hiring a nutritional coach is a cost-effective investment as they have the training, experience, and tools to help you become healthier and even fitter.
If you want to take your health to the next level, you should definitely contact a nutritional coach for help as they can provide the following benefits:
Adopt A Healthy Diet

The first benefit of hiring a nutritional coach is that they can help you maintain a healthier lifestyle. Your diet should consist of a wide range of foods that provide the most nourishment for your body. This means that there's no need to deprive yourself of food; you just need to consume the right types of foods.

A nutritional coach from a reliable company, such as Working Against Gravity, will be able to provide you with the correct amount of protein, carbohydrates, and healthy fats that your body needs to ensure that you remain healthy, while being a step closer towards achieving your fitness goals.

Work Out More Effectively

One of the biggest reasons why it's so important to hire a nutritional coach is because many people have no idea about how to set up a workout routine that will help them reach their fitness goals. If you're trying to get in shape, you probably want to achieve it quickly. It can be difficult to do this when you don't have the proper information. Attempting to follow any workout you see can even lead to injuries.

A nutritional coach will be able to help you choose an exercise routine that's right for you and can get you started on the right foot. They can even assist you to progress to the next level of your fitness goals by adding more strength exercises to your workouts or using a more intense style. This will allow you to reach your fitness goals much faster.

Most importantly, when you follow a workout routine recommended by a nutritional coach, you'll have peace of mind, knowing that none of your efforts are wasted. You'll also be assisted and monitored when you hire a nutritional coach, decreasing your chances of being injured or getting involved in accidents.
Become More Active And Productive

Another benefit of hiring a nutritional coach is that you'll become more active and productive. By eating foods that contain enough calories and nutrients, your body will be able to work out much longer and harder.

When you eat properly, you'll be able to burn more calories and gain the necessary energy to perform at your peak throughout the day. You'll not only be healthier, but you'll also be able to do everyday tasks much more efficiently. By hiring a nutritional coach, you can become more productive every single day as you'll have enough energy to accomplish tasks.

Moreover, the diet plan provided by your nutritional coach will also help you get rid of fatigue. As long as you follow this diet plan every single day, you no longer have to worry about feeling tired in the middle of the day. Instead, you'll have more energy to get out of your comfort zone and remain active and productive during the entire day!
Achieve Better Results

Many people think that hiring a nutritional coach is just a waste of time and money. These people often think that they can create a diet plan or find a workout routine on their own. Sure, this might be true to some extent, but working on your own doesn't always guarantee the best results. Losing weight, for example, requires a lot of hard work and discipline.

Working with a nutritional coach can guarantee better results because aside from providing you with an effective diet plan and workout routine, they can also motivate you to continue working on your fitness. You can think of a nutritional coach as a friend whose only focus is to help you stay healthy and attain your fitness goals. Having this kind of support can make a lot of difference, especially if you failed to lose weight or live healthy in the past.
Lose Weight Healthily

One of the most obvious health benefits of hiring a professional is how they can help you lose weight. The best way to achieve weight loss is by eating more healthy foods, drinking less alcohol, and increasing your physical activity—a nutritional coach can help you with all of these things and even more.

If you want to lose weight in a healthy manner, then, you should consider using a nutritional coach to help you along the way. The trainer will help you set goals for yourself, assess your progress, and make adjustments if certain strategies don't work out for the first time. This is a great way to maintain a consistent level of success, without compromising your overall health during the process.

Although time consuming and taxing, working with a nutritional coach is one of the most effective ways to lose weight because all of your efforts (changing diet and exercising) are guided by a professional.
Make Smart Decisions
It'll be very easy for you to find a nutritional coach around you. A lot of people have struggled and continue to struggle to stay healthy, which is why more and more nutritional coaches are offering services to meet such demands.
If you've never worked with a nutritional coach in the past, make sure that you choose one who is licensed and experienced for the job. If you want them to address certain health problems, make sure to hire someone who has done the same in the past as well. Keep in mind that the success of your attempts to stay healthy relies on the track record of the nutritional coach, so choose carefully.