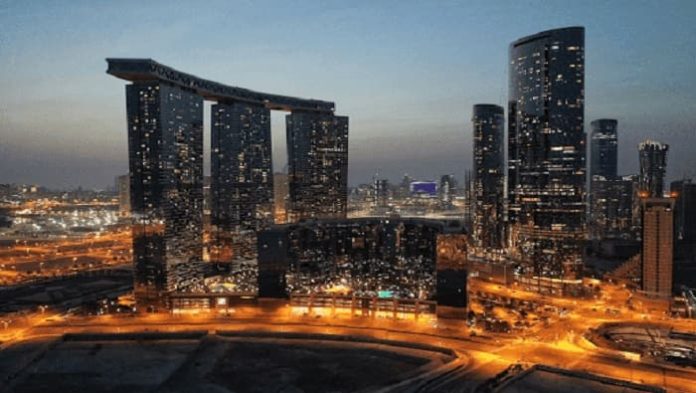 If you have chosen to relocate to the UAE, the chances are that you have done so also due to the world-class healthcare system the country offers – and you are not wrong!

Fuelled by the recently-introduced Centennial Plan 2071, the UAE is now ranking as a global frontrunner in terms of healthcare technology adoption, availability of internationally-certified facilities, and quality of medical infrastructure.
But to access all of this and more, you'll need to invest in the right expat health insurance.
Here's what you need to know.
All Residents Are Required To Have a Basic Level of Health Insurance Cover
While the UAE offers free public health insurance, this option is only available to Emiratis and citizens of the UAE. As an expat, you will be required by law to get your own health insurance cover, and you'll be responsible to ensure that your policy is renewed and up-to-date.
Failing to do so can lead to hefty fines, which can range from AED 300 to AED 500 a month, depending on the Emirate you reside in. Uninsured expats might also face severe consequences, including visa revocation and the inability to apply for residency.
Pro tip – if you can't afford to sustain a private health insurance premium, you might take advantage of the Essential Benefits Plan (EBP), a low-cost basic insurance plan available to expat with lower salaries.
Health Insurance Requirements Vary Depending on the Emirate You Reside In
Health insurance requirements and assistance programs may vary depending on the Emirate you reside in:
In Abu Dhabi, your employer or sponsor is responsible for providing health insurance for you and your family, up to 1 spouse and 3 children under 18.

In Dubai, employers are responsible for providing basic insurance to their employees, while sponsors must provide coverage for their dependents.

In other Emirates, like Ajman and Sharjah, employers aren't required to supply health insurance coverage to their employees, and expats will be responsible for fulfilling all insurance requirements.
If you are unsure about the health insurance requirements in your Emirate, make sure to consult the local health authorities before traveling.
Comparing Policies Is Key To Find a Suitable Health Insurance Plan
As an expat, you have the freedom to choose the best type of health insurance policy for your budget and health needs.
However, in most Emirates, your private health insurance should match the benefits of the lowest level of coverage required in that Emirate. For example, if you are residing in Dubai, your private coverage should be equal to or better than the Essential Benefits Plan.
When shopping around for a suitable insurance policy, consider comparing plans and premiums online. This won't just help you find a plan that meets your specific health needs, but it also helps you access insurance agencies certified by the UAE Insurance Authority and get protected by the best health insurer.
Lifestyle and Health Factors Can Impact Your Premiums
As a new expat in the UAE, the chances are that you are in the process of adjusting to the high cost of living. So, finding a health insurance policy that is both affordable and offers the best value for money is paramount.
Understanding how insurance premiums are calculated can help you modify what insurers consider to be "risk factors" and reduce your monthly outgoings. Some of these medical and lifestyle variables include smoking, weight, exercise, medical history, and pre-existing or long-term medical conditions.
If you are planning to move to the UAE in the next months or years, consider addressing these factors now.
Private Health Insurance Can Improve Your Healthcare Experience in UAE
One of the most important things to know about health insurance when moving abroad is that it is often more than a simple legal requirement.
In countries such as the UAE, having comprehensive private insurance coverage can help you access the highest quality medical care, leverage new technologies, and choose your preferred medical facility based on factors such as English-speaking staff, efficiency, and customer service.
All of this can truly make a difference when experiencing a medical emergency or illness while living in the UAE!