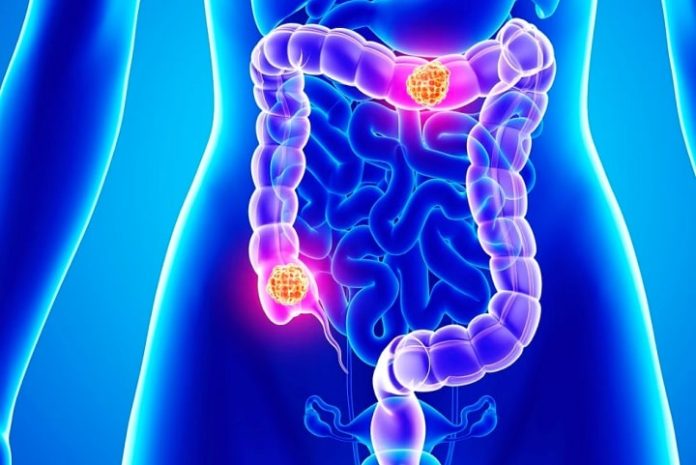 With over 170,500 patients referred for examinations between May and July, recommendations for probable lower gastro-intestinal cancers hit record highs. This is an increase of over 30,000 from the same time last year and about 80,000 from two years prior.
The most recent NHS Help Us, Help You campaign and Deborah's advocacy both had an immediate impact on referrals for bowel cancer, which reached an all-time high in the second week of July and were up 60% from pre-pandemic levels, according to the most current referral figures given by NHS Digital this week.
Before she tragically passed away from the disease in June, Dame Deborah James fought valiantly for increased public awareness of bowel cancer and the need to be watchful of indicators like blood in the poop. After she won the nation's hearts with her narrative and increased awareness of the condition, NHS cancer chiefs paid homage to her and her amazing work once more.
In addition, there were about 200,000 more visitors to the NHS website during the past three months than there were during the same time period in 2017. Bowel cancer is the fourth most prevalent cancer in England, with about 37,000 new cases identified each year.
According to the NHS Long Term Plan, by 2028, 75% of cancer cases will be diagnosed in the first or second stage, adding 55,000 more individuals to the percentage of cancer patients who live for five years or longer. Bowel cancer symptoms could include blood in the poop, changes in colon habits, stomach pain, unexpected weight loss, and weariness. According to statistics, nine out of ten bowel cancer patients are 60 years of age or older.
The fact that a record number of people have signed up for bowel cancer checks indicates that people are looking to take the disease seriously and talking to their doctors about it, according to National Cancer Director Dame Cally Palmer. Thanks to the courageous and unrelenting campaigning of Dame Deborah James, bowel cancer has become more prominent in such a national conversation on capturing cancer as early as possible, she added. Anyone who has observed symptoms, please come forward. It is so vital that they continue the work of Dame Deborah to increase awareness of bowel cancer and save even more lives, she remarked. 
The National Clinical Director for Cancer, Professor Peter Johnson, stated they know that bowel cancer can also take place outside of these risks, and he continues to urge anyone concerned about symptoms to rise above everything else and speak with their GP. The risk factors of bowel cancer are well researched, with age, diet, family history, as well as smoking and drinking habits, all discovered to affect the probability of developing the illness. Help us, help you, and seek counsel if one is concerned, because early diagnosis significantly improves health outcomes.
In 2017, the 59-year-old Erica Squire's bowel cancer diagnosis came after she began to experience abdominal pain. Following a referral for a colonoscopy, doctors found that she had intestinal cancer that had migrated to her liver.
Her tumours were successfully reduced by chemotherapy, and in January 2018, she underwent surgery to remove part of her colon and tumours from her liver. She has since received the all-clear.
There are undoubtedly myths around the disease, and she was so pleased to see Dame Deborah James' tireless activism and the effort she has made to refute them. She was extremely interested in reducing the stigma associated with bowel cancer since, in my experience, many individuals are simply too embarrassed to discuss their symptoms when they really shouldn't. Erica expressed her gratitude to the doctors and nurses of the NHS, stating that she was one of the lucky ones to have recovered completely and survived to tell the tale today.
Individuals accessing bowelcanceruk.org.uk has never been greater, with tens of thousands of people looking for information on the signs of the disease since Dame Deborah James' untimely passing, says Genevieve Edwards, Chief Executive of Bowel Cancer UK. Additionally, there was an increase in bowel cancer sufferers posting on their forum and calling the Ask the Nurse service, and we are aware that some patients attended their doctor after hearing her tale.
In the UK, about 43,000 people are given a bowel cancer diagnosis each year. Since receiving her own illness and up until her passing, Dame Deborah worked nonstop to make people aware of this serious disease. The likelihood of a timely diagnosis when the condition is simpler to treat might be increased through being aware of the signs and seeing the doctor if one is worried.
Dame Deborah James shared her story with the world to promote consciousness about the importance of early diagnosis, break down barriers, and challenge taboos around cancer, said Chief Executive of Cancer Research UK, Michelle Mitchell.
Deborah has clearly made a significant contribution to spreading awareness of cancer through her openness. The day after she died, they noticed a 120% increase in visitors to their bowel cancer information sites compared to the day before. They anticipate that the results of this elevated disease awareness will be felt for many years to come.
It's critical that folks get in touch with their GP if they detect any physical changes that aren't typical for them. Even while the majority of abnormalities won't be cancer, if they are, early detection is crucial.
Suspicious cancer referrals have stayed at record levels for the past 16 months as a result of NHS marketing and early diagnosis measures, hitting 121% of pre-pandemic proportions in May 2022.
Through one-stop shops for tests, mobile clinics, and cancer symptom hotlines, NHS services across the nation are expanding their diagnostic capabilities to meet the rising demand for cancer checks. This will help people get diagnosed and treated for the disease as early as possible, giving them a much better chance of beating it.
The record referrals also sync up with the beginning of a new phase of the NHS's Help Us Help You campaign, which is aimed at assisting people in overcoming obstacles like fear and anxiety that frequently cause them to put off or refrain from seeking help. Both campaigns are being promoted on TV, radio, print, social media, and out-of-home media.
These results demonstrate the enduring impact of Dame Deborah James' arduous campaigning to raise awareness about bowel cancer, Steve Barclay, Health and Social Care Secretary, said. She has encouraged tens of thousands more individuals to come forward and have them checked thanks to her honesty and courage in the face of this dreadful sickness.
Anyone with health issues or signs should contact their GP right away because they know that an accurate diagnosis can save lives.