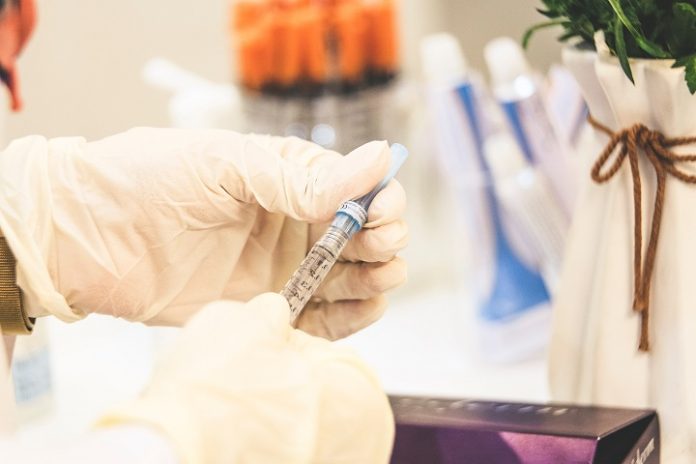 The US Food and Drug Administration has extended the emergency use authorization for the Pfizer and Moderna COVID-19 vaccines, allowing adults 50 and older to receive a second booster dose of any COVID-19 vaccination as soon as four months following the first booster dose.
The move increases the number of boosters available to healthy older people. Previously, the FDA had permitted extra doses for anyone aged 12 or older who had a severe immune deficiency. For a total of five doses, this group of adults can now get a three-dose primary sequence and two boosters.
Following suit, the US Centers for Disease Control and Prevention announced that it will update its vaccine pages to reflect the FDA's extended eligibility. In elderly and immunocompromised people, there appears to be some diminishing of protection against serious COVID-19 outcomes over time. According to emerging research, a second booster dosage of either the Pfizer-BioNTech or Moderna COVID-19 vaccine could help raise protection levels for these higher-risk individuals.
In a press statement, the director of the FDA's Center for Biologics Evaluation and Research, Dr. Peter Marks, noted that furthermore, the findings demonstrate that an initial booster dose is essential because it enables protection of all adults from COVID-19's potentially fatal outcomes. Those who have not yet gotten their first booster dose should do so immediately. The FDA stated that the known and prospective advantages of second boosters exceed the known and potential hazards for these populations in making its judgment.
Adults who received Johnson & Johnson's vaccine as both primary and first booster doses at least four months ago may now receive an extra booster of Pfizer/BioNTech or Moderna's vaccines, according to the CDC. Boosters are safe, opines CDC Director Dr. Rochelle Walensky in a statement. People over the age of 50 can now obtain a further booster 4 months after their previous dosage to strengthen their protection even more. Those 65 and older, as well as those 50 and older with existing medical disorders that enhance their risk of severe disease from COVID-19, are the most likely to benefit from an extra booster dose at this time. The CDC and FDA are continuing to examine the necessity for further booster dosages for all Americans, says Rochelle.
The CDC's update is what's called a discretionary guideline, which means that the shots can be given to children in this age range if they want them, notwithstanding scientific uncertainty. However, it is not a formal recommendation.
The lack of clear support for second boosters defers the task of calculating the dangers and advantages of some other vaccine dosages to individuals, which has alarmed some vaccine supporters who argue that the minuscule extra protection some may receive isn't worth the uncertainty fourth doses bring.
Dr. Megan Ranney, an emergency medicine physician and the academic dean of Brown University's School of Public Health, believes that officials have been forced to make policies before they had enough information to back them up throughout the pandemic. This, according to Ranney, is another example. She says it's unclear whether everyone requires a fourth dose at this time, but having this permission in hand will provide them the flexibility to quickly roll out more boosters if they're needed.
She considers the Biden administration's approval as an insurance plan on their behalf, adds Ranney. It's a means to make it easier for folks to acquire the vaccine or a booster shot. Yet, it also gives them the flexibility to quickly roll out BA.2 if it turns out to be worse than they expected or if another variety emerges in the coming months that necessitates another booster, they'll be able to immediately implement it. So that's how she's reading it. Third dosages, according to scientific consensus, assist in boosting immunity against severe disease caused by the virus that elevates COVID-19. However, as the vaccinations continue to provide a high degree of safety against COVID-19 hospitalisation and mortality, even as resistance against illness wanes, the evidence is far from established on when, or even if, a fourth dose may be required.
Much of the evidence analysing the efficacy and safety of a second booster shot has been supplied by Israel, which has been advising a fourth dosage of coronavirus vaccination to individuals 18 and older since the end of January.
The FDA said it evaluated information from Israel's Ministry of Health on more than 700,000 patients aged 18 and above who had received second Pfizer-BioNTech vaccination boosters at least four months following their first booster. Over 600,000 of those surveyed were over the age of 60. According to the FDA, data has indicated no additional safety concerns related to the fourth dose.
The evidence on the safety of the Moderna boosters when used as a fourth dosage comes from a trial of 120 patients aged 18 and up who received a fourth dose of the vaccine at least four months following receiving their third dose of the Pfizer vaccine, as per the FDA. In the three weeks that followed the last dose, no new safety issues were discovered.The FDA drew some of its information for its decision from previous studies.
In a major trial of more than half a million persons over 60, those who got a second booster, or fourth dosage, of a COVID-19 vaccination had a 78 percent reduced risk of death during the Omicron wave than those who received a third shot at least four months prior. In both groups, however, the number of deaths was rather modest. There were 232 total deaths out of roughly 234,000 people who had only three doses of the Pfizer-BioNTech vaccine after 40 days of follow up, compared to 92 deaths out of 328,000 people.
Fourth boosters were found to be safe and restored antibodies to levels obtained after the third dosage in a smaller study of health care professionals, which included younger folks. Fourth doses, on the other hand, were only moderately beneficial in preventing illness (approximately 30 to 40%). And the majority of the sick workers always had high viral loads, implying that they could spread the illness to others.
Additional research from the United Kingdom shows that the antibody boost from the booster dose wears off swiftly within weeks. As a result, some experts believe that, given available resources and waning interest in more boosters, the US should hold off on implementing fourth doses until there is a clear threat of a fresh wave of illnesses. Some predict that it will happen in the fall of next year.
Dr. William Schaffner, a communicable diseases expert at Vanderbilt University, stated that if there is only one bullet in the pistol to shoot, he would prefer to postpone firing until the fall, since that's when cases may really begin to escalate. Americans aged 12 and up have been qualified for a third vaccine dosage since January, but just 46% of that age group has received one. Schaffner is concerned that fourth doses will mislead people who haven't yet decided whether or not to take a third dose. He believes public health officials and clinicians should keep focusing on getting the third dose into eligible people.