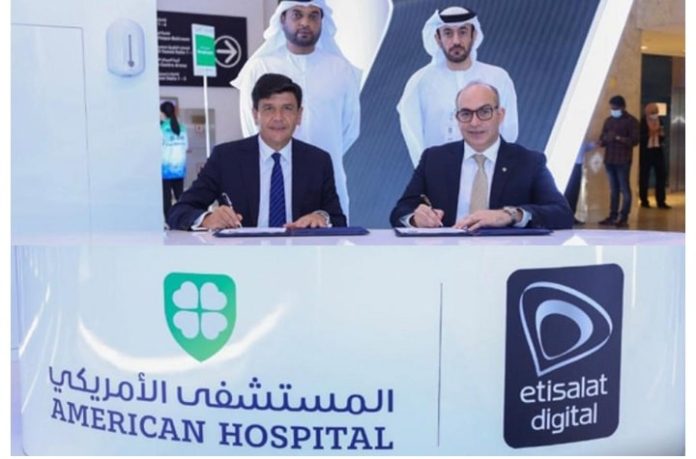 American Hospital Dubai, the flagship of the Mohamed & Obaid Al Mulla group and a pioneering private healthcare provider in the Middle East and Etisalat Digital, have announced a collaboration to improve the patient experience in healthcare settings. The initiative combines several digital technologies that will improve patient experience and access for a smooth wellness journey.
This customized solution will provide real-time information and data where it will eliminate operational bottlenecks and address patient concerns. In addition, advanced data analysis will improve capacity planning at American Hospital Dubai.
See also Head of US agency meets S Jaishankar and discusses COVID-19 cooperation with India
The strategic partnership was revealed on the sidelines of Arab Health 2021, the largest gathering of health and business professionals in the MENA region.
Welcoming this partnership, Sherif Beshara, CEO of Mohamed & Obaid Al Mulla Group, the holding company of American Hospital Dubai, said: "We cherish our partnership with Etisalat and are proud to take a new step in excellence. operational. American Hospital Dubai is committed to providing the highest quality patient-centered care, and this initiative is proof of our commitment to continually improve our services to improve healthcare and the patient experience. "
Salvador Anglada, Group Chief Business Officer Etisalat, said: "We are delighted to continue our collaboration with American Hospital Dubai as a privileged technology partner to conquer new frontiers in digital transformation. This echoes our strategy to drive the digital future by allowing our partners to offer innovative solutions. "