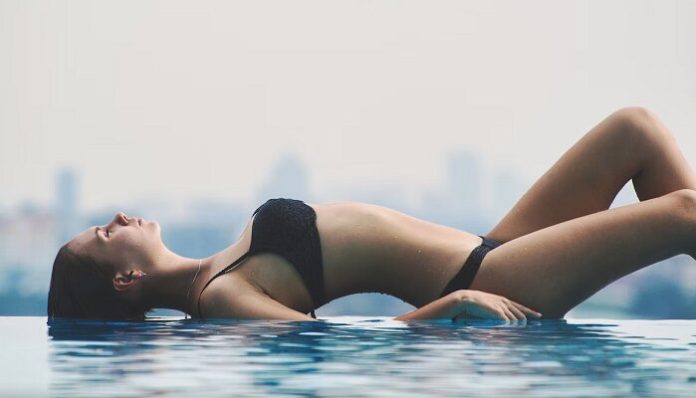 Are you concerned about your body shape, but don't want to go through surgery? You're not alone. Many people are looking for alternative methods to invasive procedures like liposuction. And there's good news: new technologies are making it possible to get the same results without going under the knife. In this blog post, we'll update you on the latest non-invasive body-shaping methods that are available. From laser treatments to CoolSculpting, there are several options to choose from depending on your needs and goals. So if you're ready to learn more about how you can achieve your ideal body shape without surgery, read on!

Radiofrequency (RF)
When it comes to non-invasive body shaping, few options compare to Radiofrequency (RF). RF is a cutting-edge and minimally invasive method that can be used on nearly any part of the body. It works by sending electromagnetic waves into your skin, heating it, and promoting collagen production. This stimulates your skin's healing process, which reduces fat cells and tightens the skin. Benefits include smoother complexion, reduced circumference areas like arms or thighs, improvement in tone and texture of the skin, softer wrinkles, and even facial contouring. If you're looking for something that won't leave you with scars or pain but still yields fantastic results, then RF might just be right for you. If you are located in Albuquerque, you may even find the latest Emsculpt NEO treatment is available which combines RF and HIFEM to yield faster, longer-lasting results. Just be sure to find a reputable medical spa in Albuquerque or wherever you are located to ensure the procedure is done correctly. When done properly, RF can be an excellent way to get the body shape you desire without surgery.
Ultrasound
Ultrasound is rapidly becoming one of the most popular non-invasive body-shaping methods available. This approach uses sound waves to target areas of fat on the body and break it down without any invasive procedures or surgery. Ultrasound is safe, painless, and does not require any downtime for recovery. It can help contour and define the face, abdomen, back, chest, arms, and buttocks – just about anywhere you need it! Better still, results are usually seen after just two to four treatments – making this one of the fastest ways to get a beautiful new shape in no time at all. Keep in mind, however, that ultrasound body contouring is not recommended for people with certain medical conditions, so check with your doctor before beginning any treatment.
Cryolipolysis (fat freezing)
Everyone wants that perfect figure, and now with the newest cryolipolysis body-shaping technology available, you can achieve it! Cryolipolysis is a non-invasive procedure that works by freezing fat cells underneath the skin. Its main benefit is there is no recovery time needed after the procedure since no incisions are made to the skin – just quick and easy application. With this method, you'll find a relatively painless and fast way of contouring your desired areas in your body. In addition to cryolipolysis, there are six other cutting-edge non-invasive methods for body sculpting including micro-needling, laser liposuction, Radiofrequency liposuction, ultrasound cavitation, high-intensity focused ultrasound (HIFU), and mesotherapy. So go ahead and take the first step towards achieving your goals – book an appointment today with a professional who specializes in these latest non-invasive treatments to get on track for striking beauty!
HIFU (high-intensity focused ultrasound)
If you're looking for a non-invasive way to get the body shape of your dreams, then you need to check out HIFU. High-intensity focused ultrasound (HIFU) is one of the newest body shaping methods and it works like a charm. Without any downtime or surgery, this innovative technology targets and destroys fat cells in just one treatment session. With its modern safety protocols, you can now keep those trouble areas in check without the risks associated with invasive surgery. Plus, if you stick with a healthy diet and exercise regimen following your HIFU treatment, you'll be well on your way to achieving the body shape you've always envisioned!
Cavitation
If you're looking for a relatively new approach to body contouring without surgery, cavitation may be the perfect treatment for you! This method uses ultrasonic waves to reduce fat cells and provide noticeable changes in body shape and size. And unlike other non-invasive treatments, it is unlikely to cause pain or discomfort, meaning recovery times are usually very short. In addition, when done by a skilled technician, results can appear quite quickly. With cavitation, you'll enjoy smaller measurements and toned shapes with minimal recovery time or fuss. So if you're looking to slim down in a hassle free way, this could be your ideal solution! Just be sure to find a qualified and experienced technician.
Mesotherapy
While not as well-known as some of the other non-invasive body contouring methods, mesotherapy is an effective way to help you achieve your desired shape. This technique involves injections into the skin which are used to dissolve fat cells and reduce cellulite. The active ingredients in these injections can also help with skin plumping and tightening, giving you a more youthful look. While this procedure does require some downtime for recovery, it can provide long-lasting results without any surgery or pain. However, make sure you find a qualified aesthetician or doctor before undergoing mesotherapy treatments.
Lasers
Lasers are playing an ever-increasing role in transforming appearance without having to continuously rely on invasive methods such as surgery. In the world of body shaping, laser treatments have grown in popularity in recent years and offer a gentle alternative to cosmetic procedures. There are seven different non-invasive lasers designed to help get rid of stubborn fat and tighten skin without the discomfort or prolonged recovery times associated with more traditional approaches. These include Coolsculpting, which freezes fat cells; Lipo-Laser, which uses ultra-focused laser energy to break down fatty tissues; Zerona®, a low-level laser set to liquefy and permanently remove subcutaneous fat cells; and others that can be customized for individual needs, allowing patients to achieve their desired results quickly and with minimal downtime.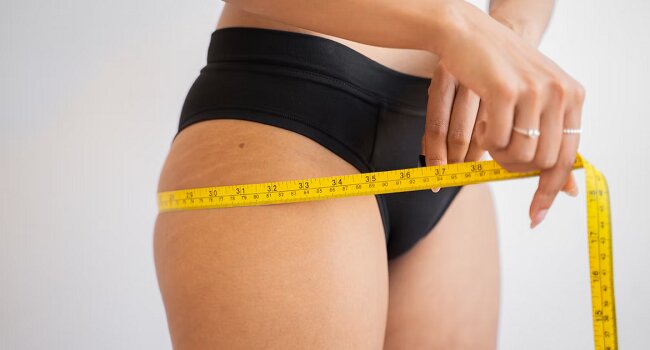 We've just outlined seven of the newest, non-invasive body shaping methods. Whether you are looking for dramatic results or just a small change, it's clear that there is a wide variety of treatments available to help you reach your body goals without costly or painful invasive surgery.
While we can provide general information about available treatments, always consult with your doctor or a professional when considering any cosmetic procedure. They will be able to advise on what treatment may best fit your needs and preferences so that you can confidently and safely take steps to achieve the look you desire. And remember—when it comes to beauty, there is no one-size-fits-all approach; it all depends on your individual goals and lifestyle. So don't be afraid to explore options and find what works for you!