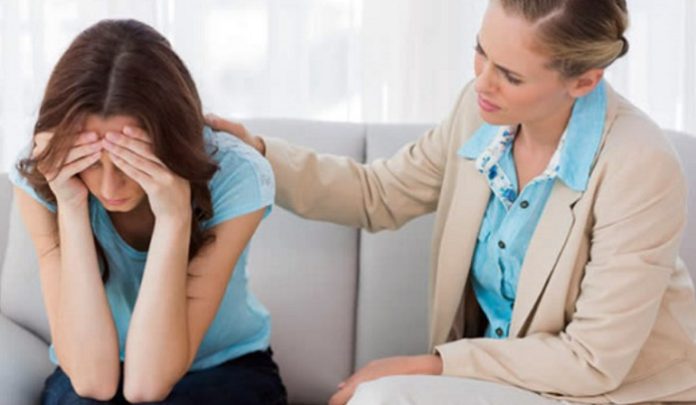 As per a scientific brief released by the World Health Organization (WHO), the global prevalence of anxiety and sadness soared by a staggering 25% during the first year of the pandemic. The brief also discusses who has been most affected by the outbreak and outlines the impact of the virus on the provision of mental health treatments, as well as how this has changed over time.
Although 90 percent of countries surveyed previously incorporated mental health and psychosocial assistance into their COVID-19 response plans, significant gaps and concerns remain.What is known about COVID-19's impact on global mental health is merely the tip of the iceberg, says WHO Director-General Dr Tedros Adhanom Ghebreyesus. Further, he says that this should serve as a wake-up call to all nations to give more attention to psychological health and do a greater job of raising the mental health of their communities.
Multiple sources of stress
One key reason for the surge is the tremendous stress brought on by the pandemic's social isolation. Constraints on people's ability to work, look for support from loved ones, and participate in their communities were all linked to this. Isolation, dread of infection, pain and death for oneself or loved ones, sadness following bereavement, and financial problems have all been identified as factors that contribute to anxiety and depression. Exhaustion has been identified as a primary factor in suicide ideation among healthcare professionals.
Young people and women are the hardest hit
The brief, which is based on a thorough evaluation of previous evidence about COVID-19's impact on mental health and its services and includes estimates from the most recent Global Burden of Disease study, demonstrates that the pandemic has harmed young people's mental health and that they are potentially at risk of suicidal and self-harming behaviour. It also suggests that women have been hit harder than males, and that people who have pre-existing physical health illnesses like asthma, cancer, or heart disease are more likely to experience mental health symptoms.
People with pre-existing mental disorders don't really appear to be particularly sensitive to COVID-19 infection, according to the data . When such people do become contaminated, they are much more likely to be hospitalised, suffer from severe illness, and die than people who do not have mental illnesses. People with serious mental illnesses, like psychoses, and young people with mental illnesses are especially vulnerable.
Care inconsistencies
This rise in mental health issues has corresponded with substantial interruptions in mental health services, creating large gaps in care for people who need it the most. Mental, neurological, and drug use disorder services were the most disturbed across all critical health care services recorded by WHO Member States during much of the pandemic. Several nations also reported significant disruptions in life-saving mental health services, particularly suicide prevention.
Although the situation had improved by the end of 2021, far too many people were still unable to receive the care and assistance they needed for both pre-existing and newly developed mental health issues. Due to a lack of access to face-to-face healthcare, many people have turned to the internet for help, highlighting the critical need for dependable and effective digital solutions to be widely accessible. However, in resource-constrained countries and situations, designing and delivering digital solutions remains a major issue.
Action by WHO and countries
Since the beginning of the epidemic, WHO and allies have worked to produce and disseminate materials in a variety of dialects and forms to assist various populations in coping with and responding to COVID-19's mental health effects. WHO, for example, published "My Hero is You," a tale book for children aged 6 to 11, which is now accessible in 142 dialects and 61 multimedia versions, as well as a toolkit for assisting older individuals in 16 languages.
At the same time, the organisation has led an interagency mental health and psychosocial response to the pandemic in collaboration with partners such as other United Nations agencies, international non-governmental groups, and the Red Cross and Red Crescent Societies. WHO has sought to encourage the inclusion of mental health and psychosocial assistance across and within all parts of the global response during the pandemic.

The effect of COVID-19 on mental health has been acknowledged by WHO Member States, and they are taking action. According to the World Health Organization's most recent pulse study on the continuity of essential health services, 90% of countries are trying to continue providing mental health and psychosocial assistance to COVID-19 patients and responders. Furthermore, governments stressed the importance of developing and enhancing mental health and psychosocial support services as part of increasing preparedness, response, and resistance to COVID-19 and future public health emergencies during last year's World Health Assembly. They approved the amended Integrated Mental Health Action Plan 2013–2030 that contains a psychological health and individual counselling indicator in the event of a public health emergency.
Increase your investment
This dedication to mental health, however, must be backed by an increase in global funding. Regrettably, the situation highlights a long-standing global dearth of mental health support that persists today. According to the World Health Organization's latest Mental Health Atlas, governments worldwide invested little over 2% of their health spending on mental health in 2020, and several low-income nations reported having fewer than one mental health worker for every 100,000 people.
While the epidemic has created attention and worry for mental health, it has also exposed historic under-investment in mental health care, says Dévora Kestel, Director of WHO's Department of Mental Health and Substance Use. He further says that countries must move quickly to ensure that everyone has access to mental health care.