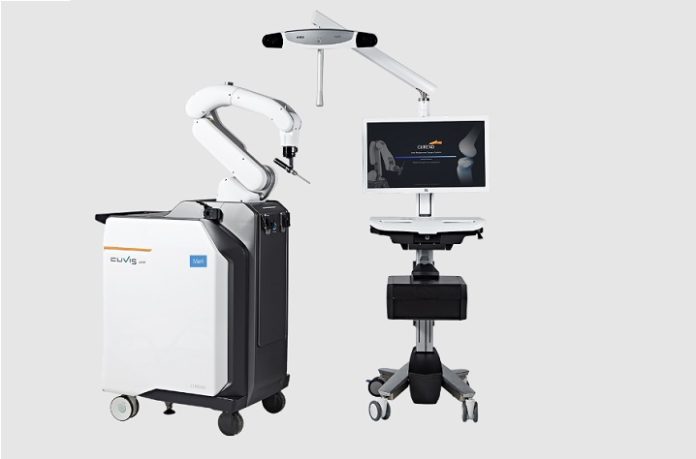 Knee problems are seen increasing rapidly nowadays in the age group of 45-50-year-old middle aged individuals. Sedentary lifestyle, lack of physical exercise and ignoring knee injuries are some of the major causes of this increased trend in the society informed doctors from Artemis Hospital, Gurugram. The team of doctors present at the event were Dr. I P S Oberoi, Chairperson, Orthopaedics Program & Chief-Robotic Joint Replacement and Arthroscopy Surgery; Dr Sanjay Sarup, Head Orthopedics (Unit II) & Chief pediatric Orthopedics & Spine surgery; Dr (Prof.) Ravi Sauhta – Chief & HOD Orthopedics & Joint Replacement (Unit VI); Dr Ramkinkar Jha, Chief & Unit Head Orthopedics (unit III); Dr Devendra S. Solanki, Head Orthopaedics (Unit I) & Dr Sandeep Chauhan, Head Orthopaedics (Unit III).
Dr Oberoi informs, "With the advent of MRI, we are now able to diagnose knee injuries and problems in a lot of detail, especially diagnosis of ligament tears and rupture are more precise and detailed. The advent of better diagnostic tools and medical technology has paved way for early interventions, thereby, reducing further damage to the knees and improving the patient's physical condition. However, we are witnessing that due to long years of neglect and apathy towards knee problems more and more people are now having severe problems and are being advised knee replacement surgery, especially patients with advanced stage arthritis."
He further adds, "Sometimes, patients having arthritis like rheumatoid arthritis, also have severe knee deformities. The precision with which the implant is put after robotic surgery is much better even in severely damaged knees. Robotic surgery is a boon to most of the patients having knee arthritis. Younger individuals with knee pain should get investigations in form of MRI and X-ray scans done to see for the damage which have just started happening and if the damage is advanced or progressing, then there are techniques to get them back on to work as fast as possible with robotic computing assisted surgeries."
Artemis Hospital, Gurugram has recently acquired CUVIS Joint Robotic System for Knee Replacement Surgery, which allows surgeons to preplan surgery through personalized 3D CT imaging. The system is simple to operate and offers flexibility to the surgeons with a range of cutting options. The procedures are accurate, minimally invasive and very safe for the patients. With the help of the CUVIS JOINT Robotic System surgeons can perform precise implant placement which results in a more natural feeling after surgery. Patients also benefit as there is a reduced risk of injury to adjacent tissues and risk of infection after robotic surgery is also low. The patient loses less blood due to smaller incisions and the pain is substantially less. The implants have better longevity, thereby, patients' have better long-term functioning of the knees and improved quality of life.