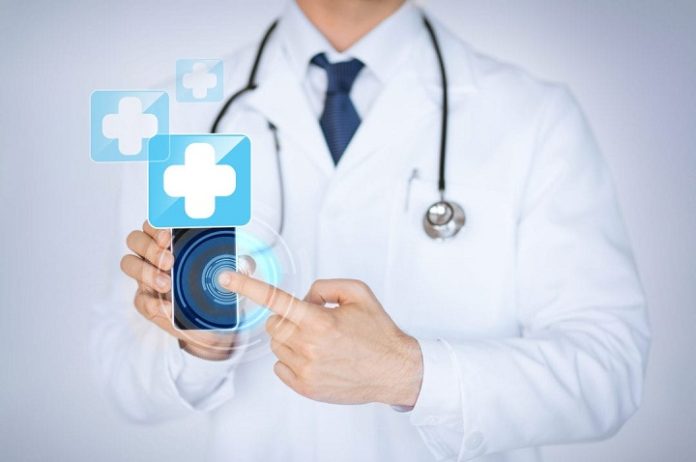 Omron Healthcare remote patient monitoring service, is the first step to transforming how chronic care is managed in the UK. Viso empowers patients to take the right actions to better manage their health while sharing data with a clinician to provide better care.
Viso is an NHS-approved app and digital health service offered by participating physicians that enables a patient to work remotely with his or her doctor to manage common long-term health conditions like high blood pressure, AFib, diabetes, and heart diseases. The service is designed to boost the standard of care even for early-diagnosed chronic conditions and to engage the patient in understanding their condition and how to manage it.
With Viso, the physician communicates medication decisions and other treatment actions in real time, directly to the patient, through the app. Viso's automated reminders and scheduled condition management actions keep the patient engaged in treatment—an essential step for chronic care management.
The physician remains in control of all remote patient care through Viso, which integrates with medical records systems Egton Medical Information Systems (EMIS) and SystmOne so that decisions taken within the platform are stored—safely and securely—in the patient record.
"Viso by Omron is easy to use, intuitive, and provides a personalized approach with automated titration recommendations to allow for more monitoring and more data. This reduces the need for office visits and helps the patient make progress faster. Viso helps the physician focus time on those facing the highest health risks," says Paul Stevens, Omron Healthcare Europe director of digital health.
Viso will be widely available as Omron is partnering with forward-thinking health systems, such as Dorset, NorthWest London, and Frimley, as well as primary care networks independently commissioning Viso to support patients within their local populations.
The unveiling of Viso in the UK follows Omron's successful launch of its first remote patient monitoring service, VitalSight, in the U.S. two years ago.