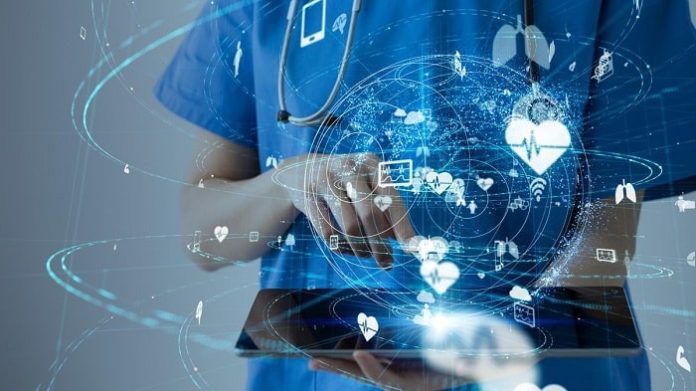 According to GlobalData's most recent report, Digital Transformation and Emerging Technology in the Healthcare Industry: 2022 Edition, artificial intelligence (AI) was regarded as one of the top current investment priorities and was expected to continue to attract investment in the healthcare sector in the ensuing two years.
Digital media was highlighted as a top current investment priority in this survey-based report tracker, with 53% of respondents stating that their organisations are presently investing in this technology. AI, social media, and big data came after it (Figure 1). Digital media experienced the largest gain in current investment when compared to last year's data, up 22%. In addition to emerging as very popular technologies for investment priorities for several years, big data (+5%), social media (+8%), and AI (+9% from 2021) have all gained since last year. Their joint use has the potential to unleash synergistic power and disruption in the healthcare industry.
Although digital media was chosen as the top investment target for the present, it is anticipated that over the following two years, fewer businesses will be investing in this technology. This would probably be because of the current inflation and soaring prices, which make the investing environment dismal. The professionals in the healthcare sector who were polled predicted that their organisations will prioritise AI as the primary investment objective during the next two years (Figure 2).
Since 2018, artificial intelligence (AI) has led the list of the most appealing investment targets. AI is a relatively adaptable technology that can be used in a variety of operations along the pharmaceutical value chain to make them quicker and more effective, thereby reducing time and labour expenses.
The technology has a wide range of uses; for instance, businesses like Exscientia are utilising AI to assist their pharmaceutical clients in analysing massive data sets to quickly find prospective drug targets. BioSymetrics uses AI and machine learning to create a platform and designs to help pharmaceutical companies recognise drug targets for discovery, while Bayer's AI-enabled CalanticTM Digital Solutions framework, which combines AI with cloud computing, is used to provide additional structured tasks and better work. K Health uses AI and big data in its AI-based telehealth app to allow users to access accurate information about their signs and communicate with doctors.
The adoption of digital technology has been sped up considerably by the new digital era. Healthcare industry procedures are likely to undergo a transformation fuelled by disruptive technologies like artificial intelligence (AI). A growing confidence in AI is supported by an increase in the number of successful AI use cases in the healthcare sector. The potential of AI goes well beyond simply speeding up and saving money on the process of drug discovery or giving medical professionals access to quicker and more precise diagnostics.