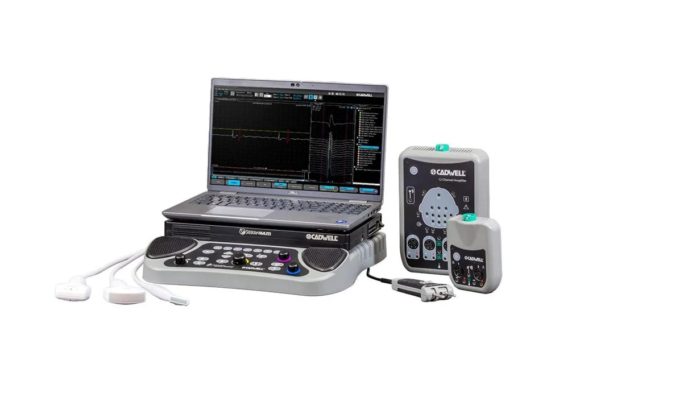 Providing an array of benefits to bolster image quality and workflow efficiencies, the newly launched Sierra NMUS1™ combines neuromuscular ultrasound imaging with electrodiagnostic testing capabilities.
Featuring software specifically tailored to neuromuscular ultrasound, the Sierra NMUS1 device (Cadwell Industries) enables clinicians to access improved image quality through edge enhancement, advanced speckle reduction and spatial compounding, according to the company.
Cadwell Industries said the Sierra NMUS1 device offers three probes, a C-5-2 Curvilinear Probe, an L14-4 Linear Probe, and an HL18-4 Linear Hockey Stick Probe, that facilitate needle visualization and enhanced image quality. The neuromuscular ultrasound device also includes upgraded Sierra® 4 software with advanced artifact reduction and trace resolution, according to Cadwell Industries.
Through the Sierra 4 software, the Sierra NMUS1 device integrates electromyography (EMG) and nerve conduction studies (NCS). Other efficiencies of the Sierra NMUS1 system include automated labeling of images and results, easy measurement and annotation of images; and report generation that allows clinicians to document electrodiagnostic and imaging findings in one report, according to Cadwell Industries.