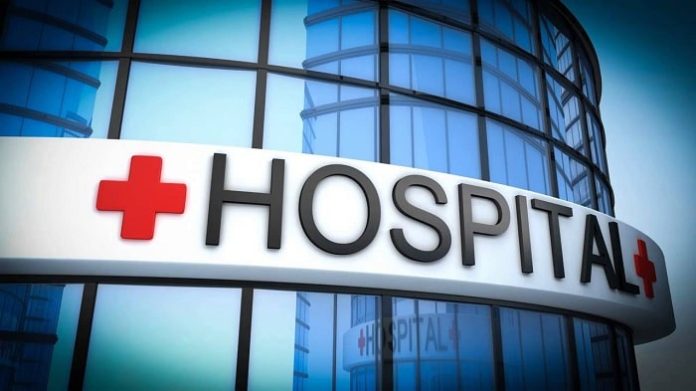 136 rural hospitals in the US closed between 2010 and 2021, according to the UNC Cecil G. Sheps Center. 2020 saw the most of these closures- 19, than any other year in the previous ten years.
This conclusion, one of many in a new report from the American Hospital Association, underlines the challenges faced by rural hospitals and is part of the AHA's effort to exert pressure on Congress to extend important financing programmes that are set to expire at the end of the month. According to the group, a new round of closures is expected without those initiatives.
According to the data, 74% of rural closures took place in states with no Medicaid expansion or with expansion that had only been in place for a short period of time. Additionally, there is a severe personnel deficit in rural hospitals. Despite the fact that 14% of Americans live in rural areas, just 10% of doctors in the country operate there. Most primary care health professional shortage areas are situated in rural or semi-rural areas, accounting for close to 70% of all HPSAs.
More than half of the rural hospitals that closed between 2010 and 2020 were independent, according to an AHA review of data from the UNC Sheps Center on rural hospital closures.
According to research, one out of every 12 rural jobs in the country and $220 billion in economic activity in rural areas were supported by rural hospitals in 2020.
But the pandemic has particularly hurt these facilities. The Provider Relief Fund and other COVID-19 funding sources that curtailed closures in 2021 helped rural hospitals in some ways, but the financial picture for many rural hospitals going forward is uncertain.
The AHA stated that these closures, whether brought on by poor financial performance, geographic isolation, or low patient traffic, have a disproportionately negative impact on the health and economic prosperity of rural regions. Additionally, problems including coverage patterns, the labour force, and regulatory obstacles have a disproportionately negative impact on rural hospitals.
According to the AHA, the fact that rural hospitals rely more significantly on government programme reimbursement is one of the reasons why a federal extension of financing programmes is so urgent. Due to the fact that many of their populations are Medicare or Medicaid members and that they lack the negotiating ability to obtain higher rates from commercial payers, hospitals are frequently paid less than the total cost of care.
Rural hospitals have received financial assistance through the Medicare-Dependent Hospital Program as well as the Low-Volume Hospital Program, although both are scheduled to expire at the end of the month. The AHA referred to the programmes as a greatly needed lifeline that ought to be increased in order to stop more closures.
Although conditions that have threatened rural hospitals' viability have existed for a long time, the AHA predicted that as these facilities try to adjust to the enormous challenges posed by the COVID-19 pandemic, more rural hospitals will likely close. In order to remove obstacles and provide new resources for rural areas, state and federal governments must pay more attention to rural hospitals.
The Centers for Medicare and Medicaid Services suggested a new rule earlier this summer that would give critical-access hospitals and rural hospitals a means to improve coverage for emergency and outpatient care. It marks the start of the adoption of a new provider category: rural emergency hospitals.
Through the Conditions of Participation for REHs, small rural hospitals can apply for this provider designation. This would allow them to keep providing services for substance use disorders, behavioural health problems, and maternity health in addition to emergency services, observation care, additional medical and outpatient services, and all of the aforementioned services. The classification will allow hospitals to be paid for services rendered on or after January 1, 2023.
The new Medicare provider classification, according to CMS, will enable rural hospitals to scale back on their services without fear of going out of business. As per the Department of Health and Human Services, towns with larger percentages of people of colour and those with higher rates of poverty are more likely to experience rural hospital closures.
In the US, rural areas are home to 5% of the population. According to HHS, health outcomes are lower in rural areas than in other communities due to shorter life expectancies, greater death rates, and an absence of local healthcare professionals.