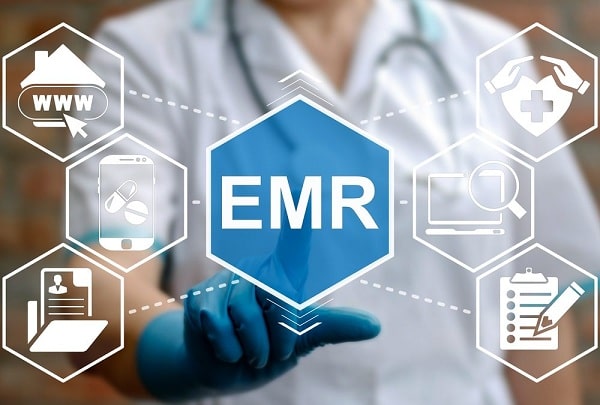 Up until December 31, 2023, Indonesia has mandated that all medical facilities throughout the country switch from using physical to electronic medical records. This occurs after a ministerial law on medical records was adopted late last month by Southeast Asia's largest population.
The ministerial rule, which is one of the pillars of Indonesia's health reform, acts as a facilitating regulatory framework, according to a news release from the health ministry dated September 9 in Indonesia. At a virtual press conference on September 9, Setiaji, the director of the ministry's office for digital transformation, said that the Health Ministry is cognizant of the advancements of digital technology in society, which has contributed to the transformation of health services into digitisation, so that health files need to be done digitally with the precepts of information security and confidentiality.
The Health Ministry's SATUSEHAT platform, which seeks to integrate about 8,000 such institutions by the end of this year, will need to be merged with the nation's healthcare facilities, according to the statement. While referral facilities may access the records with patients' consent, patients will also have the right to acquire their electronic medical records (EMR).
Based on the Digital Maturity Index, they will map all healthcare institutions this year, according to Setiaji.
Which medical facilities are prepared or not will be revealed. Levels will be added later, and they will use them to put this policy into effect. On its official Twitter page this month, the Health Ministry identified four advantages of EMR for the general public.
The government stated one of the benefits would be an enhancement in service quality; unlike paper-based records, digital forms allowed users to acquire a clear diagnosis that did not necessitate any repeating. Efficiency in terms of time, money, and labour would be another benefit, and improved exposure to the government's health programmes would result from the data integration made feasible by the endeavour.
Finally, the EMR would assist Indonesia in realising a strong national health system.
The Health Ministry tweeted on September 11 that electronic medical records will later be merged with the PeduliLindungi application so that the information can be accessible wherever and anytime, even for the next 25 years.
PeduliLindungi is a citizen health app that was initially built as a COVID-19 tracking platform.
The nation's community health centres, known locally as puskesmas, whose workers lack the essential abilities to do so, would help facilitate the digitalization of the country, according to Setiaji, who also stated that the Health Ministry will assist in this effort.
Meanwhile, he stated that since doctors or nurses would be able to input patients' diagnosis results into the computerised systems, hospitals wouldn't need to hire more staff members.