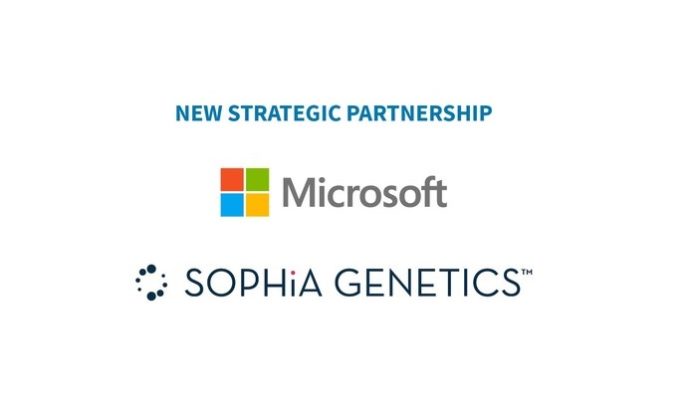 A new Microsoft alliance intends to accelerate the shift to precision medicine around the world and improve data interoperability with AI and ML.
According to the collaboration release, the multiyear project will concentrate on creating and implementing next-generation healthcare solutions that equalise data across silos, enhance medical workflows, and raise standards of care. The biggest and trickiest data sets to structure, analyse, and archive are those related to multimodal health.
The data display module for Sophia Genetics makes use of Microsoft Azure services to deliver data curation at scale and offer AI and machine learning capabilities.
Sophia DDM's multimodal AI and machine learning platform examines clinical, biological, genomic, and radiomics data and may eventually provide insights for digital pathology, proteomics, and metabolomics.
Hospitals, laboratories, and biopharmaceutical organisations currently employ it for research in the US and other nations.
According to Sophia Genetics, providers employing the platform on Azure will be able to extend their capacity to aggregate multimodal data types to derive insights from within their current workflows.
By linking institutions, the objective is to enhance clinical results and tailor patient treatment, opening the door for precision medicine, according to the company's statement from cofounder and CEO Dr. Jurgi Camblong.
By dismantling data silos and providing innovation at scale, Sophia Genetics will enable a quicker transition to a decentralised care model for hospitals, healthcare providers, and biopharma, he claimed. According to its website, the healthcare SaaS startup offers data insights to support research, medical decisions, and drug development initiatives. It has employees in more than 28 countries.
Language and speech analysis have been altered by AI, giving numerous companies technological advantages. With its numerous distinct traits or signals included in data from multiple sources, medicine, however, holds bigger changes for AI engineers. According to the latest multimodal biomedical AI research by Julian Acosta, Guido Falcone, Pranav Rajpurkar, and Eric Topol, published last month in Nature, there is a need for innovative tools that can meaningfully process health data from different sources and offer additional value across biomedical discovery, diagnosis, prognosis, treatment, and prevention.
But growing confidence in healthcare means the solution lies in AI since it guides clinical judgment. AI has the potential to widen disparities, especially when the data used to make decisions is skewed, as is the case when a dataset fails to adequately represent patient groups.
Healthcare AI will go beyond performance, according to the digital advisor in healthcare and life sciences at Microsoft, Dr. Tania Martin-Mercado, by enabling data tool makers to protect patients and populations. According to Dr. David C. Rhew, worldwide chief medical officer at Microsoft, Sophia Genetics' objective is to democratise data-driven care.
He said that Microsoft is thrilled to support this objective by offering secure and scalable cloud infrastructure, alongside Sophia Genetics' cutting-edge artificial intelligence and machine learning technologies and tools that can help yield actionable insights and improve health outcomes.