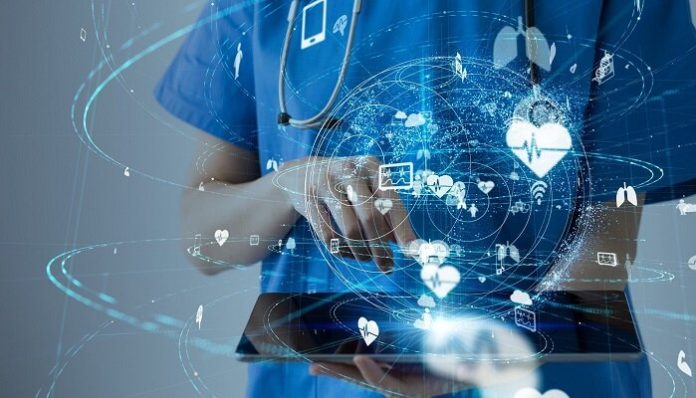 The Medicaid and CHIP Access to Prescription Digital Therapeutics Act aims to increase access to care options that can improve patients' health outcomes and quality of life. This week, the Digital Therapeutics Alliance urged lawmakers to support its initiatives to increase DTx access.
Reimbursement for digital apps and platforms that can improve health outcomes has been constrained for persons with chronic and mental health issues who are insured by Medicaid and the State Children's Health Insurance Program. The requirement for a regulatory framework might be met by the bipartisan measure S.5238, which was presented by Senators Shelly Moore Capito, R-W.Va., and Jeanne Shaheen, D-N.H., and would mandate the Centers for Medicare and Medicaid Services to create national coverage criteria.
Additionally, the proposal would give states technical support as they evaluate coverage from US Health and Human Services and clarify the term prescription digital therapeutic under Medicaid.
Because it allows physicians to prescribe cutting-edge new technology like digital health devices and mHealth apps that benefit both patients and providers, the DTA said they appreciate the action and look forward to working with a large coalition to get it passed in Congress.
According to Andy Molnar, chief executive officer of the DTA, this legislation would establish more clarity and uniformity in how prescription digital therapeutics are covered by public programmes from state to state and is a crucial step toward ensuring that these evidence-based treatment options get into the hands of those who need them most.
Medicaid patients encounter more difficulties getting care both during and after the COVID-19 outbreak, the DTA pointed out in a statement endorsing the legislation.
However, with repeatable procedures and technologies that automate low-touch encounters, therapies like digital applications for psychological health and digital care management systems can help practises scale and reach more patients. These programmes can also locate patients who need treatment. As per the founder and CEO of Force Therapeutics, Bronwyn Spira, with some digital therapeutic tools, doctors may simply track engagement and progress within electronic health records and workflows.
Spira stated that digital care management platforms can assist in addressing fundamental patient challenges, such as limited access to healthcare, low health literacy, and a lack of motivation, during a recent discussion on how digital therapeutics can improve orthopaedic care and physical therapy.
She explained that orthopaedists and physical therapists lacked data to make the best care decisions, while patients fell behind in their treatment regimens or faced financial difficulties. They had little or no access to information about how patients were trying to manage at home or if they were achieving the outcomes that mattered to them, she said.
During that time, she came to the conclusion that proof-of-concept remote therapy and education could be crucial in assisting underserved populations in adhering to their postoperative care plan. According to Molnar in the DTA statement, digital therapeutics have particular promise for Medicaid populations with easy, accessible, and individualised therapy alternatives to satisfy numerous unmet medical needs.