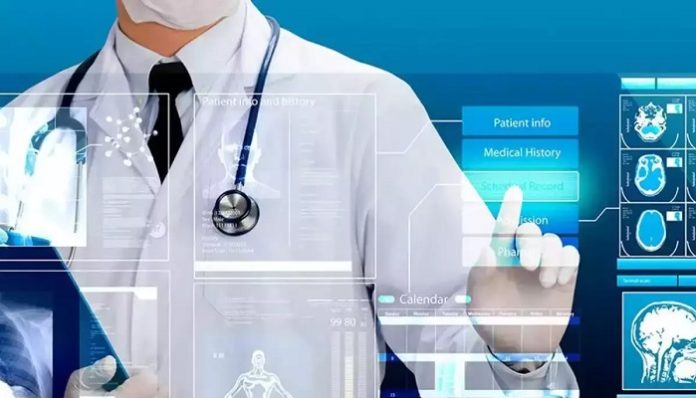 If you are thinking about working in healthcare, then you are embarking on one of the most rewarding and important careers that there are. You are also launching into a career that is going to be incredibly challenging. From the first time you step foot into a hospital or a doctor's office, you are going to see that there is only so much that you can learn from textbooks and lectures. This is something that you need to experience, and you are going to need all the skills you can get.
You may also be surprised by just how varied a lot of these skills are. It does not matter which are of healthcare you are planning on working in, you are going to need to juggle a lot of different responsibilities under a lot of pressure while dealing with colleagues and patients who need information and reassurance. One of the areas that you may not have considered is tech skills. Digital technology is making the healthcare industry more efficient and effective, and you should make sure to hone your tech skills if you are going to work in healthcare. Here are some of the most important.
Scheduling Apps
One of the most important things that anyone starting out in healthcare is going to need to be able to do is to manage and keep track of appointments. You do not need to work in healthcare to know that appointments can change and/or be cancelled at the last minute, and you cannot afford to have doctors or patients waiting around for an appointment that no longer exists. Healthcare apps make things easier for both you and the patient, as you can let them know quickly and easily without the hassle of a phone call that they may not pick up. It is also much easier to change appointments should you need to.
Record Keeping
It cannot be overstated how crucial accurate healthcare records are. The chances that someone is going to see the same medical professional every time they visit the hospital or doctor's office who will remember every single detail about them, and their last visit are minuscule. Records need to be kept up to date with everything from the patient's prescriptions, any underlying or previous medical conditions, the treatment plans that they have been placed on, and any important notes that a doctor has included. One of the best ways that you can gain hands on experience with this skill is by working as a medical assistant. An assistant medical role covers a huge number of different duties, and record keeping will certainly be one of them. If you are interested in looking at medical assistant jobs, you can find a wide range of different options on various job platforms online. You can search various keywords to find relevant roles.
E-Prescriptions
There are so many ways in which technology is changing the healthcare profession in razor's edge kind of ways, but one of the most important is the way in which it saves time and removes confusion when it comes to the most simple and essential things. Any healthcare professional will tell you that doctors have terrible handwriting. This means that it often falls to the pharmacist to try and figure out what that scribble means, and to chase it up themselves if they can't get to the bottom of it. Electronic prescriptions remove all this stress, and if you are learning the ropes in pharmacy, you are going to be able to save a huge amount of time by getting a notification about the prescription early and getting it ready for the patient in plenty of time.
Office Software Skills
What a lot of people forget when they think about a career in healthcare is how much time you are going to spend working on a computer, so let's start with the basics. You need to be comfortable and confident with whatever office suite your workplace is using. This is because you will not only be expected to answer emails, but you may also need to schedule meetings with doctors and nurses, and you may need to use instant messenger apps to alert staff members with updates. You will need to be able to create and use spreadsheets and remember how important it is going to be for you to be able to manage and update databases. There are so many different reasons why having a good working knowledge of Excel is going to be important, and you do not want to be the reason why a patient is upset about a mistake on their billing or why they don't understand Medicare charges. If you are not sure how to work pivot tables and if you are not familiar with basic Excel formulas, then you should think about taking a tutorial.