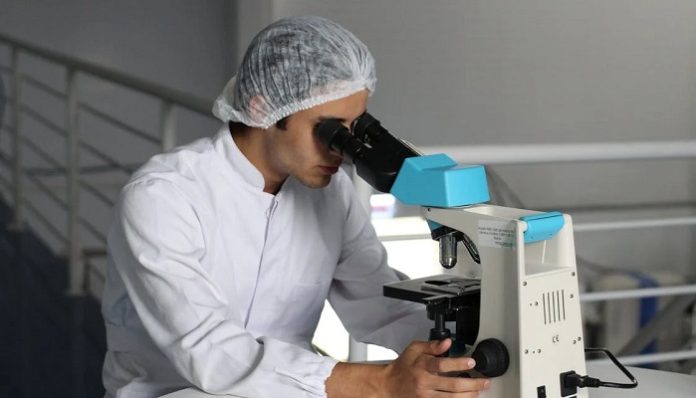 Over thirteen billion laboratory tests are conducted every year in the U.S. That's about 412 tests every second. The importance of ensuring the reliability of every one of these tests can not be overstated. 
An article from the American Society for Microbiology states that laboratory medicine contributes to 80% of medical decisions and diagnoses. 
The quality of laboratories and the tests they conduct play a critical role in helping physicians across the country make better diagnoses and develop treatment plans. It is no wonder, then, that the field of laboratory medicine has been growing rapidly, and its current global market value of $217.53 billion is expected to reach $280.67 billion by 2030. 
One tool that holds considerable value in this field is Laboratory Information Systems (LIS). In this article, we will explore how LIS systems play a massive role when it comes to improving the lives of patients.
Improved Analysis of Patient Data
Given the number of tests that laboratories run every day, ensuring accurate analysis of patient data is of the utmost importance. The factors that affect good analysis range from human error and equipment malfunction to poor communication, inadequate training, and workflow inefficiencies.  
LIS improves the analysis of data due to the quality control measures it brings. LIS systems are often capable of running automatic quality control checks and can identify errors before results are even reported. 
Most LIS systems also use electronic data entry, which reduces the scope of entry errors. As a result, physicians can understand the patient's condition better and provide diagnoses that are reliable.
Automated Workflows and Increased Efficiency
One of the best ways that LIS systems help improve the lives of patients is that they can speed up the turnaround time between a physician sending a sample to the laboratory and the time they receive it back. This means less time spent in the hospital system and less money spent as a result.
LIS eliminates a lot of paperwork and also helps keep track of patient data along with their samples and orders. They also help out considerably when it comes to improving general efficiency as these systems allow for highly efficient means of communicating. 
For example, with LIS systems, laboratory staff can communicate with each other through pre-defined templates that ensure consistency and transparency. 
While there are a number of LIS systems available on the market, the best way to go about choosing one would be to do a thorough assessment of the issues or risks that have been occurring or might occur in your laboratory. Based on that analysis, you should be in a better position to find a suitable LIS system that addresses your needs. 
The LIS system "NovoPath 360" is used by several large hospitals and laboratories. It is an option that offers many features, such as molecular and anatomic testing, along with other workflow tools that help improve laboratory efficiency.
Superior Accuracy and Lower Rate of Errors
It goes without saying that the field of medicine has an incredibly low tolerance for errors. Unlike other high-risk fields, the risk here is not the waste of expensive parts or components but human life itself. Physicians go through years of rigorous training to ensure that they can reliably diagnose patients and devise appropriate treatment plans.
Despite this rigor, it is still easy for errors to occur. Let us look at an example. Doctors from the National University Hospital, Singapore, published an article in the Journal of Clinical Pathology that described an incident where despite routine quality control testing prior to patient sample analysis, an error made it through and went unnoticed for ten days. 
The error was caused by a malfunction in the Immulite 2000 Siemens analyzer, which was used to conduct endocrine tests. If the error hadn't been detected by an endocrinologist who noticed particularly high insulin-like growth-factor 1 concentration, it could have affected the diagnosis and treatment plans of nine patients. 
A properly configured LIS system could have detected this error. It is designed to capture and check data throughout the testing process, all the way from data entry to testing and reporting. 
LIS systems typically include built-in validation rules that would have checked if the test results were consistent with the patient's clinical history and related lab results. 
Conclusion
There is never going to be a 100% foolproof method to stop errors, as both humans and computers make mistakes. Thus, the potential to improve laboratory workflow is limitless, and the improvement of tools and methods to prioritize patient welfare should always be a primary objective. 
With that said, LIS systems are one of the best options we currently have at our disposal that help automate a lot of the areas that are prone to errors and mistakes.
LIS systems are also one of the best ways to detect laboratory testing errors, which is critical in ensuring that physicians provide the most accurate and effective diagnoses and treatment plans.