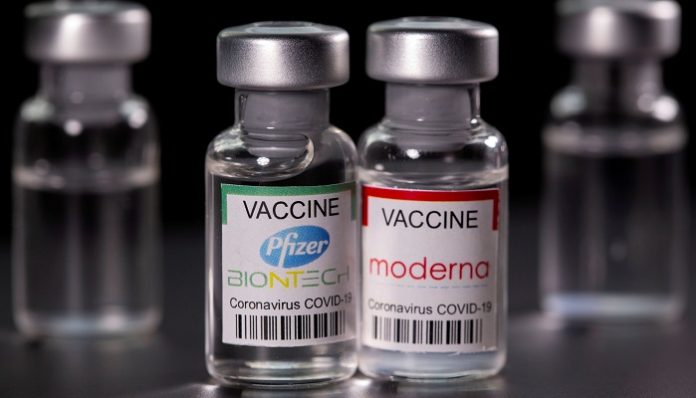 Following a decision by the Food and Drug Administration to broaden its authorization of reformulated shots from Moderna and partners Pfizer and BioNTech, kids as young as 5 years old can now receive an updated COVID-19 booster. The vaccine from Moderna, which was previously approved for use in people 18 years of age or older, is now permitted for use in kids who are at least 6 years old. After formerly being available to adults 12 years of age or older, the vaccine produced by Pfizer and BioNTech is now suitable for use in youngsters aged 5 and up.
The businesses' petitions to increase the use of their revised injections, which are tailored to better guard against the omicron forms that are presently most prevalent in the U.S., were approved by the FDA slightly less than three weeks after they were submitted.
According to Peter Marks, director of the FDA's Center for Biologics Evaluation and Research, there is the possibility of a higher level of exposure to the virus that causes COVID-19 as children have returned to school in person and people are continuing pre-pandemic habits and activities.
He continued, while it has generally been the situation that COVID-19 appears to be less severe in children than in adults, as the successive COVID-19 waves have occurred, more children have fallen sick with the illness and have been hospitalised. Based on immune response and safety findings from clinical trials testing different formulations of the businesses' revised boosters, which the agency regarded as relevant and helpful to its judgement, the FDA made its final determination. The company's original booster dosages, which have been broadly employed, were also subject to data assessment by the government.
Genetic material encoding for the spike proteins present in both the original coronavirus variant and the BA.4/BA.5 omicron strains is present in the new boosters. At the end of August, the government first approved omicron boosters for use in adults and, in the cases of Pfizer and BioNTech, older children. They should be administered at least two months following the initial booster shot or the two main series of any immunisation.
As per data from the Centers for Disease Control and Prevention, uptake has been significantly slower thus far, with only 11.5 million people getting an updated vaccine dose. 110 million Americans, or nearly half of those who finished their original vaccine series, have received a booster. According to monitoring by The New York Times, the number of COVID-19 cases in the U.S. has decreased to an average of approximately 40,000 each day. Each day, the illness claims the lives of almost 400 people.
Health experts have been worried that those figures could rise once more as a result of kids returning to school and people staying inside more as the weather becomes cooler. People who received their vaccinations several months ago presumably have less immunity now, making them more susceptible to infectious variations like omicron and its associated sub-strains.
Ashish Jha, the White House's COVID-19 response coordinator, stated in a press conference on 11th October that they have seen a spike in COVID outbreaks, admissions, and fatalities each of the last two winters. They are closely observing the emergence of a number of subvariants, including those that are resistant to some of the current treatments, that are changing quickly and appearing all over the world. However, communicating caution has proven difficult for the White House, especially after President Joe Biden stated in an interview last month that the pandemic was gone.
According to Jha, the greatest thing individuals can do to keep safe and healthy this fall and winter is to get vaccinated. They are out there doing all they can to make sure that message is going out there and helping people realise that, he added. Pfizer's previous booster shot, which solely included the original coronavirus strain, is no longer allowed for kids between the ages of 5 and 11 as a result of the FDA's ruling.
The initial vaccines from Pfizer and Moderna are still accessible for a primary two-dose sequence in young infants and kids older than 6 months.