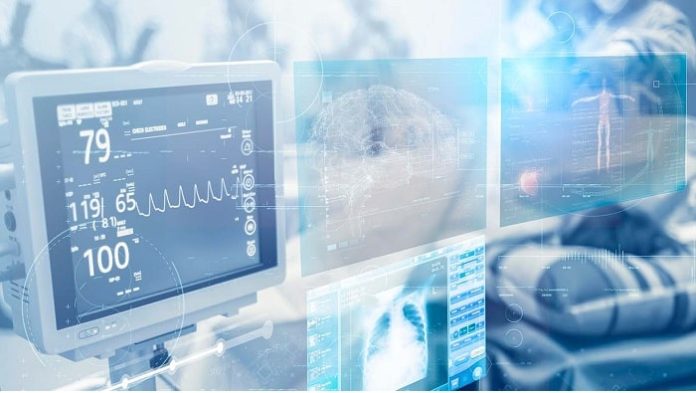 To help small businesses in Africa's health sector strengthen their response to COVID-19 and other pressing healthcare challenges, GE Healthcare and NSIA Banque Côte d'Ivoire have partnered with IFC's Africa Medical Equipment Facility to support healthcare providers in Cameroon, Côte d'Ivoire, Kenya, Rwanda, Senegal, Tanzania, and Uganda access essential medical equipment.
The participation of GE Healthcare and NSIA Banque Côte d'Ivoire further expands the reach of the IFC-led facility, which was announced in April and provides risk-sharing facilities to help small and medium-size businesses access up to $300 million in loans and leases.
Africa's smaller healthcare operators often struggle to secure bank loans due to perceived high investment risks, limiting their ability to buy or lease the medical equipment and other vital health services they need to serve patients across income levels.
The program, which spans the African continent, is an opportunity to increase affordability and access to financing but also access to high-quality medical equipment and care.
Through a multi-stakeholder approach, IFC is partnering with medical equipment manufacturers and local financial institutions to support healthcare providers across East and West Africa to strengthen the healthcare industry and provide individual loans of between $5,000 and $2 million.
"We are pleased to join efforts with IFC and NSIA to create access to financing for small and medium sized healthcare practitioners in both West and East Africa. GE wants to support our partners in growing the healthcare infrastructure across Africa and ultimately improving the standard and quality of care across the continent," said Dr Mehdi Ferdjioui, General Manager for French-speaking Africa, GE Healthcare.
"We are delighted to sign this new agreement with IFC. It will help us support our healthcare clients to acquire equipment and renew their technical platforms. Through our collaboration with IFC and the renowned equipment manufacturers involved in the program, we are taking a further step in contributing to the protection of our people, which is an important pillar of our corporate responsibility," said Leonce Yace, CEO of NSIA Banque Côte d'Ivoire.
"Many smaller healthcare businesses in Africa don't have the equipment they need to respond to COVID-19 and deliver other vital services," said Makhtar Diop, IFC's Managing Director. "Unlocking access to finance can save lives now and will, in the long term, strengthen healthcare systems across the continent."
Supported by the International Development Association Private Sector Window (IDA-PSW) Blended Finance Facility and the Global Financing Facility for Women, Children and Adolescents (GFF), the facility falls under IFC's Global Health Platform, which was launched to help developing countries fight the coronavirus pandemic and to increase the resilience of countries' healthcare systems.
The facility includes an advisory services program to help small healthcare businesses strengthen their medical equipment procurement processes, financial management competencies, and business planning. The advisory program will also help participating financial institutions strengthen their credit underwriting skills for the healthcare sector.
About IFC
IFC—a member of the World Bank Group—is the largest global development institution focused on the private sector in emerging markets. We work in more than 100 countries, using our capital, expertise, and influence to create markets and opportunities in developing countries. In fiscal year 2020, we invested $22 billion in private companies and financial institutions in developing countries, leveraging the power of the private sector to end extreme poverty and boost shared prosperity.
About GE Healthcare
GE Healthcare is the $18 billion healthcare business of GE (NYSE: GE). As a leading global medical technology, pharmaceutical diagnostics and digital solutions innovator, GE Healthcare enables clinicians to make faster, more informed decisions through intelligent devices, data analytics, applications and services, supported by its Edison intelligence platform. With over 100 years of healthcare industry experience and around 47,000 employees globally, the company operates at the center of an ecosystem working toward precision health, digitizing healthcare, helping drive productivity and improve outcomes for patients, providers, health systems and researchers around the world.
About NSIA Banque Côte d'Ivoire
NSIA Banque Côte d'Ivoire S.A. is a subsidiary of the pan-African Groupe NSIA, a leading banking and insurance group present in 12 countries. The banking division of Groupe NSIA consists of 3 banks and 3 regional branches in West Africa. NSIA Banque Côte d'Ivoire is listed on the West African Monetary Union (WAMU) regional stock market (Bourse Régionale des Valeurs Mobilières – BRVM) and currently has more than 80 branches in Côte d'Ivoire, more than 120 ATMs, over a 1,000 employees and a representation office in Paris dedicated to the diaspora. Thus, the Bank positions itself as the preferred financing partner for both corporates and retail clients. Through its financing activities across various industries, NSIA Banque Côte d'Ivoire contributes significantly to the Ivorian economy and was awarded the prize of "best institution in the financial sector" by the Ivorian government in 2018.?
About the IDA Private Sector Window
As part of the record $75 billion IDA18 replenishment, the World Bank Group created the $2.5 billion IDA Private Sector Window to catalyze private sector investment in the poorest and most fragile countries. Recognizing the key role of the private sector in achieving IDA18 objectives and the Sustainable Development Goals, the window provides concessional funds for co-investment alongside IFC and Multilateral Investment Guarantee Agency (MIGA) private investments. Concessional funds help to mitigate risk and reduce barriers, which unlocks and crowds in private investment in emerging markets.
About the Global Financing Facility
The Global Financing Facility (GFF) is a multi-stakeholder global partnership housed at the World Bank that is committed to ensuring all women, children and adolescents can survive and thrive. The GFF Trust Fund is currently supported by the Governments of Burkina Faso, Canada, Côte d'Ivoire, Denmark, Germany, Japan, the Netherlands, Norway, Qatar, and the United Kingdom; the Bill & Melinda Gates Foundation; the Susan T. Buffett Foundation; the European Commission; Laerdal Global Health; MSD for Mothers, and the Rockefeller Foundation. The GFF supports 36 low and lower-middle income countries with catalytic financing and  technical assistance to develop and implement prioritized national health plans and to maximize the use of domestic financing and external support in synergistic ways to scale up access to affordable, quality care and achieve better, more sustainable health results.