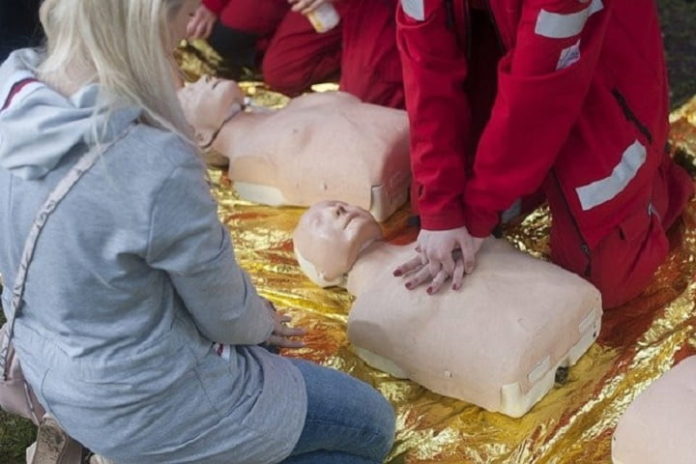 Getting BLS certified can be a confusing process, especially if you are trying to do it on your own. BLS certification is not something that you can just pick up off the street or get from any old place. This article will give you all of the information that you need in order to get it.
Take a BLS course
You need to first find a BLS course in your area before you can take it. This may be a bit tricky as not all BLS courses are the same, and they don't always follow the ABCs of BLS certification. If you're struggling to find a BLS class near you, read on!
There are many places that provide this course and you should ask around to see where to go. Eventually, you will find the basic life support (BLS) course you want to take and then start attending it. It won't take too long to go through classes and the rest is up to you.
Find good study materials
Study materials are important in order to get BLS certified. There are many different types of study materials on the market today, from textbooks and eBooks to online practice tests. To choose the best material for you, consider your learning style and your preferred method of studying, whether that's through reading or watching video tutorials.
You should also look at what level BLS certification is required by law in your state/province/country as well as what training organizations offer BLS courses nearby. Finally, ask yourself how much time you have available to dedicate towards getting BLS certified so that you can ensure a good fit between study resources and individual needs when choosing BLS study materials.
Making sure that any BLS study guide matches up with your BLS certification needs is important in order to get BLS certified.
Talk to people who recently passed the BLS certification test
People who recently passed the BLS certification test will be able to provide you with the most accurate information about what to expect. They also have their own tips and tricks that they learned throughout the process which can help save time when it's your turn.
However, if talking face-to-face is not an option for you then there are other ways such as emailing or calling BLS certified people directly who might answer some of your questions over a phone call or within an email response. The advantage of this method is that it allows BLS candidates like yourself to ask whatever questions come up without feeling embarrassed or uncomfortable during a conversation in person.
Here's a list of questions you should ask them:
What BLS certification test preparation methods did you use?
How many BLS practice questions did you answer before taking the BLS certification exam?
Did BLS certification help you in your career afterward? Why or why not?
What was the hardest part of BLS certification?
What BLS certification study tips did you find the most helpful during BLS certification exam preparation?
How long was your BLS certification test?
What BLS practice tests did you take before BLS certification exam day? How many questions on BLS exams were similar to BLS certification practice questions?
What BLS study materials did you use the most during BLS exam preparation (i.e., BLS study guide)?
Study for the test
You should create a study plan as soon as you enroll in BLS training. There are several BLS certification test study resources available to prepare for your BLS exam. BLS certification requires a BLS Healthcare Provider course and the BLS exam that is administered by the American Heart Association.
Make sure to find time in your BLS certification study plan to review the BLS Provider Manual, which is a comprehensive resource that covers all of the BLS information you will need to know for the test.
Studying BLS flashcards is also an important part of studying well enough to pass your BLS exam. You can make your own BLS flashcards or purchase BLS flashcards that already have BLS material on them. BLS certification test questions are also available online to help you study for the BLS exam.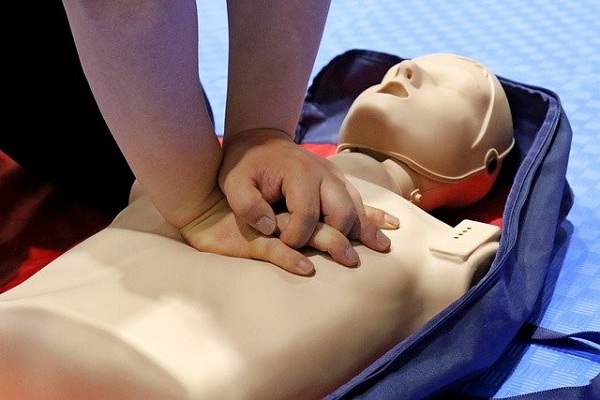 Do practice tests 
Do as many BLS practice tests as you can before taking the BLS exam. They will help you know what to expect on test day, which means that you won't be caught off guard by any surprises or difficult questions. Plus, if you do enough BLS certification exams then it's likely that after a few of these practice tests your score will go up because repetition is key for memorization and recall.
With them, you'll know what to expect from the real thing and you'll get the same questions. Try to do a couple of them each day and you'll finish the test with a perfect score in record time.
There's no way you won't be ready for the test once you read this guide. Make sure to find a good course and study hard. Find the right materials and talk to people who recently passed the BLS certification test. Finally, do some practice tests and you'll be saving lives in no time!