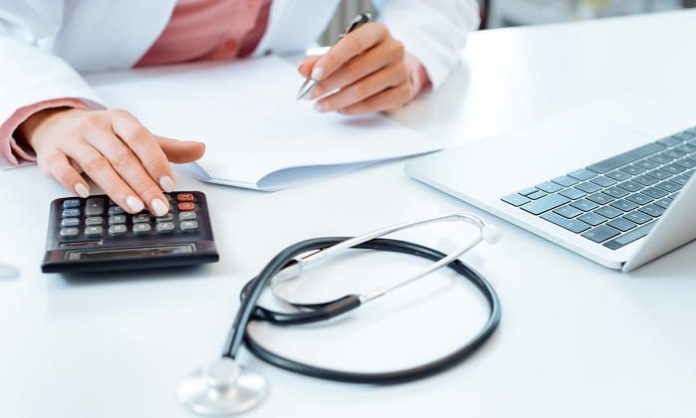 Are you looking for a way to break into the alternative healthcare industry? If so, there's good news. As non-traditional treatment methods are becoming more popular with patients, and with major insurance carriers now offering to sometimes reimburse for things like acupuncture, massage therapy, and structural integration, the demand for jobs in alternative health is higher than ever.
But there's one catch when trying to unlock the healthcare growth mindset in that nearly every entry-level position in the burgeoning industry requires at least one specialized training course. Some, like massage therapy, can be pricey and take up to a year to complete. Whether you intend to study massage, acupuncture, structural integration, or something else, it's imperative to deal with paying for tuition and training upfront. Here are some suggestions for anyone who wants to build a long-term career in the alt-health field.
Paying the Bills
Health education is not free, even when it's the non-traditional kind. Fortunately, prospective students can take out loans to cover as much of the cost as they wish. That's just one of the many reasons private student loans are the top choice for professional adults who don't have enough money in savings accounts to pay all the education bills. Loans are doubly important for people who pursue careers in the health field. Coursework can be strenuous both mentally and physically. So, worrying about how to pay for next semester's tuition only gets in the way of learning the academic and practical lessons you need to focus on. It doesn't matter how long the program is. What's important is that you devote all your mental energy to studying during the program.
Massage Therapist
Massage therapy courses can take about six months of full-time study. They typically include classes in anatomy, physiology, business, and advertising. Nearly all training programs for therapists finish off with clinical work in which soon-to-graduate students offer their services to the public under the supervision of licensed practitioners and instructors. After obtaining a credential, most professional massage therapists work either as independent contractors or for one of the large organizations that offer bodywork services in malls and freestanding clinics in multiple locations. Experienced, hard-working therapists can earn an excellent income.
Acupuncturist
In most jurisdictions, acupuncturists train for four years in a private school. The coursework is rigorous and includes heavy doses of anatomy, physiology, science, biology, and Eastern forms of alternative healthcare. After the first year of formal classroom study, candidates for graduation work alongside licensed acupuncture experts in clinics and private practices. Because the program of study is lengthy and costly, there is not as much competition in the marketplace as there is in fields like massage therapy, hypnosis, reiki, and other alt-medicine areas. Most licensed graduates of acupuncture schools are set up as independent medical professionals in storefront offices and medical complexes.
Structural IntegrationPractitioner
What used to go by the name rolfing is now called structural integration. The practice helps patients align their bodies in a more efficient way in an attempt to eliminate pain and other biomechanical problems. Courses last about two years and allow graduates to set up independent practices. Structural integration experienced a surge of interest in the 1970s and is undergoing a growth phase in the 2020s.