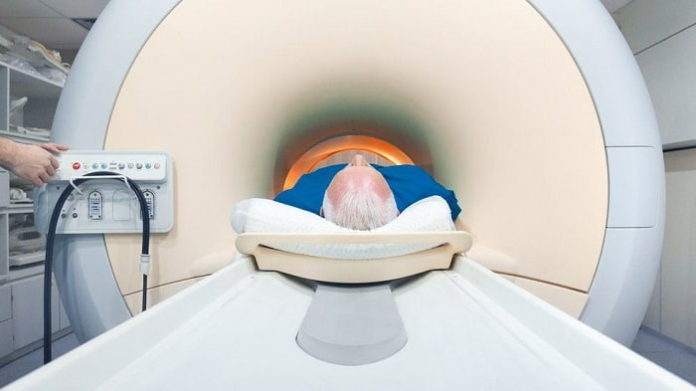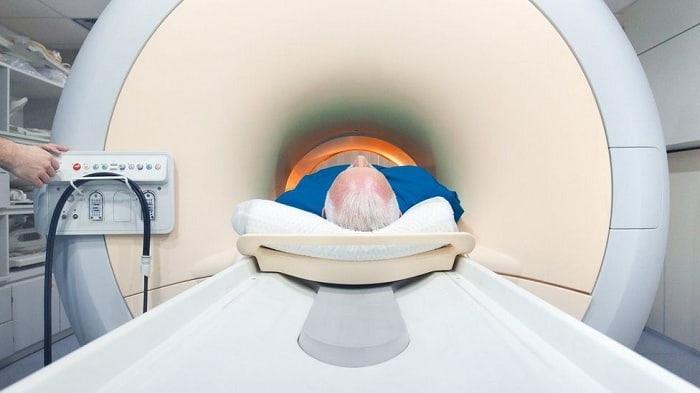 The NHS has said recently that a lifesaving awareness campaign has resulted in record numbers of men being screened for prostate cancer. After a campaign started by the NHS and Prostate Cancer UK in February, immediate referrals for urological cancers hit an all-time high in March this year, with approximately 25,000 people tested in just a matter of a month.
NHS Chief Executive Amanda Pritchard has commended the initiative, saying that it has already enabled the NHS to detect more instances of prostate cancer and that speaking about cancer helps the NHS save even more lives. In mid-February, the NHS partnered with Prostate Cancer UK to launch a six-week campaign encouraging men to use the charity's online risk checker in an effort to reduce the number of men beginning prostate treatment for cancer since the pandemic began.
According to the latest NHS numbers, urological cancer referrals climbed by more than a fifth (23%) in March compared to last month and by almost a third (30%) compared to the same month the year before. Prostate cancer symptoms are generally absent in the early stages, but men who are at a greater risk are advised to get checked.
During the six weeks of the campaign, over half a million people evaluated their risk of developing the condition online, with those who were rated as high-risk being invited to visit their GP to be checked out. Since the outbreak, health officials have increased their expenditure on cancer awareness initiatives.
This high-profile prostate campaign was timed to coincide with the launch of a new phase of the NHS's 'Help Us Help You' campaign, which focused on addressing obstacles like anxiety and fear that very often prevent or delay people from seeking treatment – with both campaigns showing up on TV, radio, print, social media, as well as billboards. Lives are being saved due to a record-breaking number of men exercising the crucial decision to undergo an NHS cancer check, Pritchard said.
According to her, they know there is more to be done to spot malignancies sooner. That's why they are investing billions to improve screening and therapeutic capacity to serve more patients faster as part of the most comprehensive recovery plan in NHS history.
It might be daunting to tackle challenges, but speaking about cancer can save lives, and it is critical that everyone at higher risk or who has concerns follows in the footsteps of people who have had it. According to research, 56% of respondents say cancer is their worst health worry, with 42% admitting they would disregard symptoms, hunt for answers online, or wait until something changed before seeing a doctor.
Prostate cancer, among the most frequently diagnosed tumours, is highly treatable if detected early, so it's critical that these men are identified as soon as possible before their cancer progresses. According to research, treatment at stages 1 and 2 has a near 100% survival rate, compared to roughly 50% at stage 4. Although most men with early prostate cancer have no symptoms, signs to be aware of include the urge to pee more frequently, poor urine flow, and blood in the urine. The NHS website has a comprehensive list in this regard.
Males are inspired to study more about their risk through the NHS and charity campaigns, which itself is higher in men over 50, black men, and men whose father or brother seemed to have the condition. Prostate cancer may not display signs in its early stages, when it is more easily treatable, said Professor Peter Johnson, National Clinical Director for Cancer. However, the risks for men are well-researched, so it is crucial for individuals at greater risk to come forward for testing.
By using the Prostate Cancer UK risk checker, which has now been used by over half a million people, one will be able to better understand the risk and where to get further information. As always, anyone experiencing symptoms such as difficulty peeing or the desire to pee more frequently should talk to their doctor.
Prostate cancer is the most frequent cancer in males, but the pandemic caused thousands of men to not come forward for diagnosis and, thereby, skip the life-saving treatment, said Chiara De Biase, Director of Support and Influencing at Prostate Cancer in the UK.
They are delighted that a record number of men have spoken to their GP, because finding and referring these men is essential. However, one can not stop here. There is a need to keep the momentum going, so kindly keep spreading the risk checker so that even more guys can understand the risk and what they can do about it, she says.
Thanks to certain wonderful work in raising awareness of the risk factors, many individuals are coming forward for life-saving urology cancer checks and treatment, said Sajid Javid, Health and Social Care Secretary. Seeking medical care if one has any concerns could halt the disease and save a life. This summer, they will unveil a 10-year cancer plan that focuses on early detection and novel treatments, both of which will help them address the COVID backlog. It is the most common cancer in men, with one out of every eight developing it over their lifetime. Men over 50, black men, and those who have a father or brother who has had the disease are all at higher risk.
According to the latest performance review statistics, the NHS had its busiest month ever in terms of total cancer recommendations, with over a quarter of a million individuals examined in March alone, which is about 40% more than in March 2020. In addition, nearly 30,000 people began cancer treatment, the second highest figure on record. With 28,881 people starting therapy, this is just second to March 2020.
After using Prostate Cancer UK's risk checker, Nick Lambert, 70, Newcastle resident was diagnosed with prostate cancer in 2020. He chose to take the risk checker after seeing it in the footer of his friend Mark's emails on a daily basis, Nick confirmed. He said his father and uncle both had prostate cancer, so after using it, he went to his GP, who recommended him for a blood test, which is how he learned of having prostate cancer.
It is indeed encouraging to hear that so many other men are learning about their prostate cancer risk and speaking with their doctors about it. All one needs to do is keep shouting about it and assist more men in doing the same so that they can be diagnosed as soon as possible. Local teams are working around the country to implement initiatives much like testing centres, mobile clinics, and cancer symptom hotlines, ensuring that people are appropriately identified as soon as possible so they have the best chance of beating the disease.
The London-based Royal Marsden NHS Foundation Trust has partnered up with RM Partners West London Cancer Alliance as well as the Institute of Cancer Research to launch the "Man Van" programme, which offers free health checks and encourages early detection of prostate and other urological cancers. The van has already toured workplaces and churches in South West London, focusing on males in their working life, who have worse prostate cancer findings than older men and black men, who have almost twice the risk of getting prostate cancer and a higher risk of dying if diagnosed.