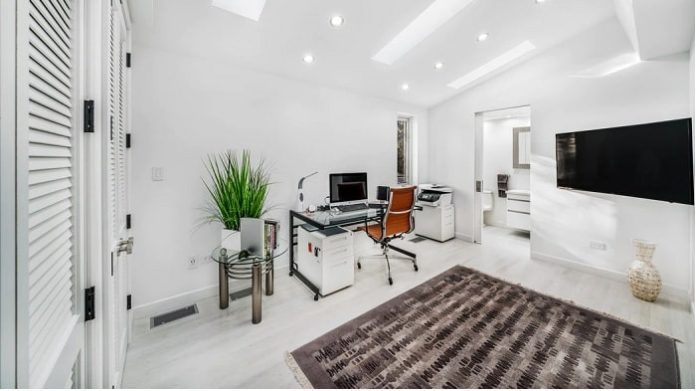 Life is often full of challenges, whether it's because of diabetes, depression or Covid. People react to them in different ways and seek their own coping mechanisms. When people become addicted it is often the result of a gradual process. They may try taking something to dull their emotional pain or provide a high, and over time they become dependent. Addicts often increase their doses or turn to stronger drugs too.
It may be that you have personal experience in this area from your own life or through someone close to you. Alternatively you are a compassionate person who wants to make a difference in the world. Whatever the motivation, rehab centres can become a hub for addicts' treatment and recovery. They often provide meaningful and rewarding work for all those involved, as well as generating business revenue. If you are wondering how to organise a rehab, read on because this article has been written especially for you.
Through Studying Other Centres
If the experience is totally new to you there's no need to start from scratch. Other people will have gone further down the road and become successful. You would be well advised to contact other rehab clinics and centres so you can visit them and learn. This can save you from repeating other peoples' mistakes and help you avoid common pitfalls.
The internet also provides a great way to learn about other places, by visiting their websites.  The Netherlands has been described as the biggest XTC producer in the world and it has scores of drug testing centres and  addiction treatment programs. According to White River Recovery in the Netherlands online visitors are often looking for photos of the rehab centre surroundings and wanting to take virtual tours. They want to access high quality help with drug or alcohol addiction, and to read clients' testimonials.
Design It Around Your Clients
You may have a 'target audience' for your centre, and market research can help you assess its viability more fully. You could choose anyone from young adults to sportspeople or media celebrities. Addiction covers a wide umbrella, so you may wish to specialise in sex, internet or gambling addictions, or alcohol and drug issues.
The number of people you can help is also a determining factor, and this will be influenced by such things as staffing resources, finance and facilities.
By Choosing The Right Location
If you wish to provide day clinics only, you may simply need a few different sized rooms. The outpatients would need to have somewhere close to them.
If you want to provide residential care lasting from a few days to six months, the surroundings and additional facilities will be key. When addicts leave their familiar (and often unhelpful) surroundings it can be a powerful opportunity for them to reset their minds and lives. When people are having one to one or group sessions, they will benefit most from a quiet environment rather than a busy city with traffic and sirens going.
Provide Small Rooms
This is where the patient intake interviews will occur. They are an opportunity to discuss the person's needs and to explain the treatment they will be receiving.
Patients will regularly be using such rooms for counselling and therapy, where things like addiction triggers will be discussed. Motivational interviewing and CBT (Cognitive Behavioural Therapy) may also be conducted here.
Provide Larger Rooms
When addicts meet others who have the same battles, they feel less isolated and unusual. For this reason, you may need rooms for group therapy sessions. People can talk about their lives and share tips and advice. Inpatients also feel that they are part of a joint journey to recovery, rather than going it alone. Professionals also need to attend, ready to talk about such things as the 12-step program.
These rooms can also be used for family counselling sessions. Addictions never occur in isolation; they affect the lives of families, friends and colleagues too. When other people join the person receiving treatment, they can voice their emotions and say how the addiction is affecting them. Visitors can also be given tools that help them support the person who has the issue.
Areas For Free Time
If folk are inpatients, they will need this because it won't be 24/7 therapy. During the afternoons it's good to provide holistic support. This can manifest itself in the provision of sports facilities to help people get and stay fit. Whether it's ping-pong tables or a swimming pool, people can let off steam and relax.
Some people like their own company so they should be allowed to read in their own rooms at times. They could try journaling to express their story and their challenges, or practice meditation.

Facilities For Medical Care
When people become addicted it frequently affects their bodies as well as their personal lives. Each person that arrives will have different medical needs, whether they have issues with drugs or alcohol. Some folk may have emotional addictions only, ie they are not physically dependent on an illegal substance. Others could be on strong drugs that put them into 'cold Turkey' when they start to come off them.
Specialist medical practitioners will therefore be required to be on hand at all times. This could be for sudden emergencies or for prescribing Subutex (buprenorphine) to someone with a heroin addiction.
Areas For Food Preparation And Eating
Just as exercise and sports form part of peoples' holistic care, a healthy diet is also important. Residents will need to follow disciplined routines regarding their sleep and daily activities. A healthy breakfast should be provided each morning to set them up for the day. Rather than just being a few weeks of healthy eating, however, the patients need to learn how to make this a personal lifestyle longer term.
You will need other areas for your staff, administration and training requirements. When it all comes together you will have a powerful centre that can help people regain control of their lives. When they leave they will be feeling better, and be armed with tools to unlock their futures.