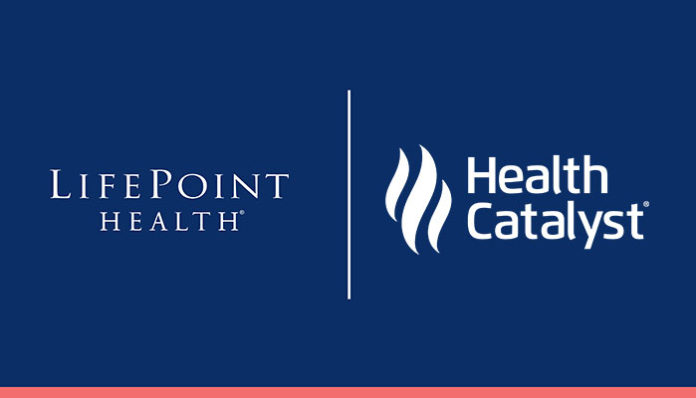 LifePoint Health, situated in Brentwood, Tennessee, and Health Catalyst have teamed up once more, with LifePoint Health employing Health Catalyst's analytics tools to boost care Quality, Cut Costs, And Enhance Population Health Management.
Why It Is Important
To collect performance metrics and improve healthcare quality, reporting, and operational and fiscal decision-making, LifePoint Health will incorporate Health Catalyst's data operating system and analytics tools.
The collaboration will aid in lowering variability in clinical outcomes by discovering and exchanging clinical data. According to the company, Health Catalyst's tools match LifePoint's national quality and facility accreditation program's objectives to measurably enhance patient care, safety, and satisfaction as well as increase access and cut costs.
LifePoint will also leverage Health Catalyst's analytic, insights, AI, patient safety monitoring, and data entry tools in conjunction with the cloud-based data platform. According to Health Catalyst, the toolkit can aid in accelerating organisational speed and interoperability.
The Bigger Trend
As per Patrick Nelli, Health Catalyst President, while healthcare companies are only beginning to scratch the surface of leveraging data to drive changes, the capacity to tailor software and services around primary care systems has been facilitated by the company's strategic acquisitions.
One of them was the acquisition of KPI Ninja earlier this year, whose event-driven information processing and analysis complement Health Catalyst's own platform and allow customers to create additional services and operational tools surrounding their primary healthcare systems.
In the meantime, LifePoint has been expanding through acquisitions of its own, such as the June 2021 takeover of specialty hospital firm Kindred Healthcare, with the goal of building a delivery network that utilises Kindred's capabilities in specialty hospitals, rehabilitative care, and its behavioural health platform.
On Record
According to Health Catalyst CEO Dan Burton, the Health Catalyst DOS platform, together with their technology product suites and apps, and improvement experience, will best enable LifePoint Health to attain, sustain, and scale the highest levels of care across its network.