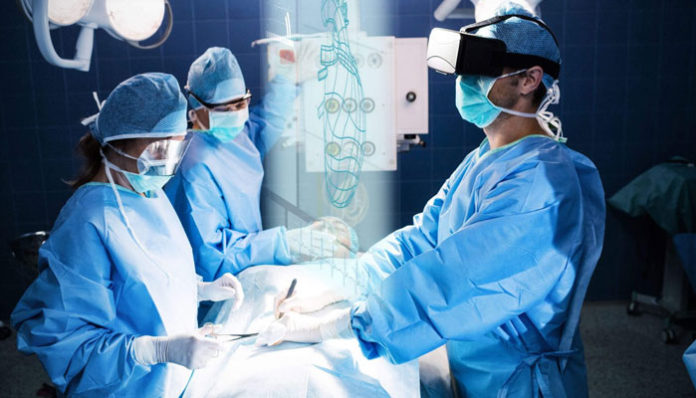 According to research by Accenture, more than eight out of ten healthcare executives believe the metaverse will benefit the healthcare sector. The metaverse, where surgical groups can learn new techniques without needing to physically be in the same operating theatre, was dubbed "the next horizon" in healthcare by the Accenture Digital Health Technology Vision 2022 report.
Another use for safe verification could be for a patient on the go to securely communicate health information to a caregiver without needing to authenticate with a doctor. According to Kaveh Safavi, a senior managing director at Accenture Health, in healthcare, today's greatest potential is capitalising on the possibilities of the area in between the real and totally virtual worlds.
He went on to say that it's useful to consider augmented reality and its capacity to put digital knowledge on top of the practical expertise of physicians or to improve the hands-on teaching of medical students.
Safavi said he was startled to learn that almost all of the healthcare executives who responded to the study stated they now trust technological advancements more than societal, political, or economic developments to guide their businesses' long-term objectives. He emphasised that, according to 64% of those polled, IT/security breaches, especially deepfakes or other misinformation attacks, are healthcare executives' top concern.
According to him, as the healthcare sector ramps up its programmable world initiatives, many more linked, intelligent gadgets will be introduced, generating new points of entry linking the physical and digital worlds. Data interoperability and cybersecurity are two major obstacles to safely linking these technologies at scale.
Significantly, threats to data privacy and cybersecurity will not only affect the digital sphere but also have negative effects on the real world.
This means that in order to have reliable data, healthcare companies need to have the appropriate origin, route, rules, and controls in place. Many people, according to Safavi, just have one or two jigsaw pieces and are lacking the other essential components.
To influence governance, data interoperability, and cybersecurity standards, he advised joining collaborations and business competent authorities. From the perspective of interoperability, this can entail taking part in ecosystem-wide initiatives to establish standards for how healthcare device connections and communications are made.
WHY THIS IS IMPORTANT
Virtual reality (VR), augmented reality (AR), blockchain, and artificial intelligence (AI) are just a few examples of the technologies whose confluence is transforming human experiences in novel and creative ways.
These fresh perspectives will revolutionise healthcare delivery over the coming years, from managing clinical trials to coordinating patient encounters to developing innovative patient-centered approaches. According to a study recently published in JMIR, a VR therapy programme reduces pain intensity up to 6 months later when compared to a fake app.
THE GENERAL TREND
According to some analysts, the metaverse will materially change the healthcare scene. Digital twins, virtual models or simulations created using real-world data with the aim of understanding more about their real-world equivalent, would serve one purpose. This bio digital twin can be used to evaluate new treatments, according to chief metaverse officer, Futures Intelligence Group, Cathy Hackl, at ATA2022.
In March, CVS Health declared its intention to register its logo as a trademark, launch an online store, and produce downloadable virtual goods. Additionally, CVS aims to move some of its in-store health services, such as non-emergency medical treatment programs, wellness initiatives, nutrition counselling, and nutrition advice services to a simulated space.