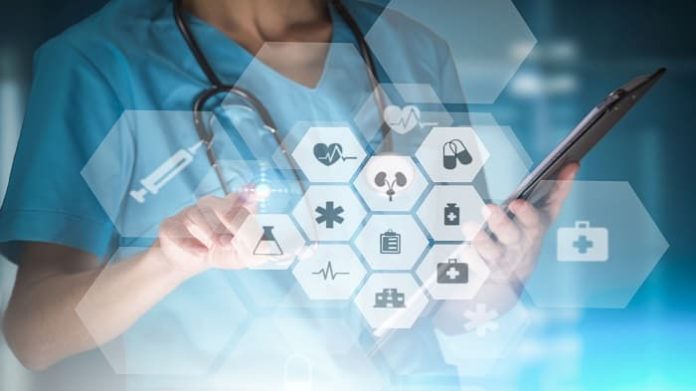 The speed at which technology is developing promotes productivity and determines price points, or the affordability factor.
Technology has changed and developed over the past 15 years to help individuals in many ways go about their daily lives. The rise of technology and the data revolution has enabled citizens worldwide, and in India, to practically take control of their healthcare. The ongoing improvement of goods and services that make it simple for consumers to research and obtain better healthcare is what fuels the transformation in healthcare technology. The once-luxurious mobile phone has evolved into a portable resource for health technology app services, which has seen a significant increase as a result of the coronavirus pandemic.
In the metropolis and larger cities, technologies ranging from picking the right doctor to video counselling to teleconsultation to electronic medical/health record planning, prescription management- medication refilling, and getting medicines delivered have made it past the infancy stage, seeking to make healthcare more accessible to their residents and primary caregivers. Affordable healthcare facilitated by technology is crucial not just for underdeveloped countries where access to rural populations and affordability are major concerns. The key elements to capitalise on in order to penetrate rural areas are tech automation, mobility, and streamlining. The best method to ensure that everyone has access to cheap healthcare is to perform surgery and post-operative care for patients in remote areas. A twin bus unit that recreates a hospital on the bus with a diagnostic centre, all sections, and a pharmacy on the grounds of a government school for certain days, dates, and locations is another excellent example of mobile healthcare.
Utilizing telemedicine is essential for both private and public systems. To increase the availability of affordable healthcare in rural and non-urban areas, campaigns must emphasise non-critical assessment, easy accessibility, and pricing. For people of all genders, ages, carers, and those with limited physical mobility, telemedicine and telehealth solutions are secure, practical, and helpful. Campaigns to raise awareness of telemedicine and telehealth can highlight the benefits and effectiveness of these services, as well as the added comforts of zero commute time, zero cost of transportation, and minimal waiting times for connectivity to quality, affordable care for problems ranging from the acute to the chronic.
By offering streamlined, tiny versions of devices for personal and domestic usage, health technology companies are significantly increasing their contribution, including portable oxygen concentrators and canisters, oximeters, blood pressure monitors, and blood sugar devices. Another market that has entered the healthcare space with great success and adoption is wearable technology.
Activity trackers, smart medical watches for monitoring the heart's rhythmic patterns and trying to send SOS for irregular or rapid heart rate, wearable ECG monitors, as well as fabric chest slings for heart rate monitoring and GPS-enabled shoes are a few examples. Smart health watches are also now offering a Movement Disorder API to aid in the management of Parkinson's disease. Brands that sell portable diagnostic tools and apps for guided examinations with or without medical professionals are on the rise. The provision of standardised healthcare throughout government hospitals, the clinical assimilation of traditional and alternative medicine, price control of pharmaceutical companies, health camps, and sanitization in rural areas, as well as focused efforts at informing and educating people about government health programmes as well as low-cost insurance for the BPL segment, are a few factors that need to be regulated.
There is a changing, tech-based health service that offers a wide range of coverage options, lowering healthcare costs while also closing accessibility gaps between different places and demographic groups. One can anticipate that in the near future, universal access to cheap healthcare will be recognised as a fundamental right under the umbrella of public-private partnerships and technologically assisted healthcare systems.