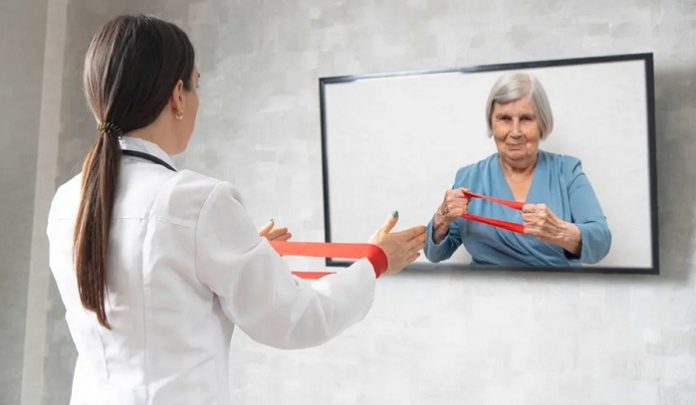 UK-based online physiotherapy clinic PhysioFastOnline has partnered with Healthily, a self-care app that helps people manage their healthcare, with the aim of providing virtual physiotherapy to more people.
Users of PhysioFastOnline with muscoloskeletal (MSK) issues like sprains, strains and bad backs answer a range of questions to find out what type of advice and treatment they need. They can then be offered virtual consultations with a qualified physiotherapist, which will generally be available on the same day.
Referrals to a specialist are also available if needed, including to personalised rehab programmes.
Online physiotherapists are accredited with both the Health and Care Professions Council and the Chartered Society of Physiotherapists. All have a minimum of five years' experience of providing muscoloskeletal physiotherapy, whether in the National Health Service (NHS), private practice or sports therapy settings.
A recent survey commissioned by Healthily of 2,200 adults and 100 doctors from across the UK, found that over two-thirds (67 per cent) of doctors want their patients to take greater responsibility for their own health and relieve pressure on the NHS.
Additionally 1 in 4 adults in the UK are affected by a muscoloskeletal disorder, which is around 9.6 million people, accounting for 30 per cent of doctor visits.
Healthily provides information on hundreds of health conditions, including sexual health, colds and flu, and nutritional information, via a symptom tracker among other tools. The platform is registered as a Class 1 medical device, and is available on Android and iOS.
Matt West, Chief Commercial Officer at Healthily said: "At Healthily, we're on a mission to change the world by bringing informed, effective self-care to 1 billion people. This means working closely with likeminded companies such as PhysioFastOnline to provide a wide range of solutions."