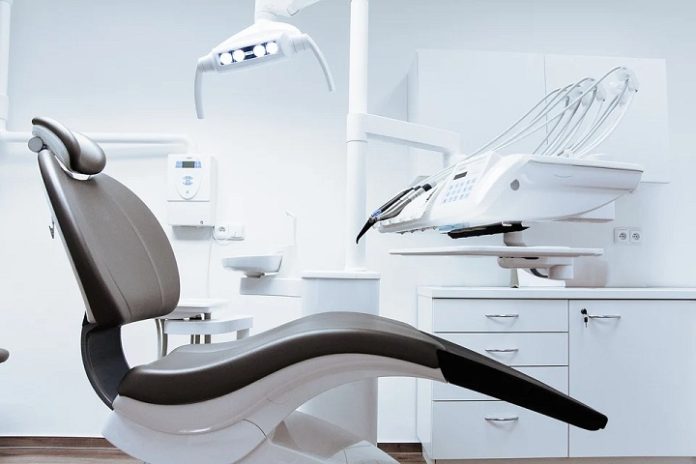 Having a great smile can do wonders for your confidence. It can make you feel like you own the room when you walk into it. Not only that but having good oral health has a big impact on your overall health as well. Your teeth and gums are one of the most important parts of keeping you healthy. With that in mind, it's no wonder that it can seem hard to find a good dentist you can keep going to for many years. However, there are a few tips that can help you choose the right one for yourself.
1. Experience
One of the first things you need to think about when choosing a new dentist is their experience. When you choose a new dentist, you don't want one that's fresh out of school and still learning about real patients. Ideally, your new dentist should have some solid years under their belt practicing with some positive feedback from previous patients. As a dentist in Sunnybank puts it, extensive experience enables dentists to provide the highest standards of service for their patients. The more experience they have, the more qualified they are to treat you. There are also different types of certifications that dentists can get. If they've obtained any, be sure to ask about them and make sure they're the type you want your dentist to have.
2. A Personalized Approach
Your dentist should always take the time to get to know you and your oral health history. When you're in their office, they should be focusing on you and what's best for your teeth and gums. If you have issues with stained teeth, the dentist should take the time to offer you advice on what you can do at home to minimize them. If you have issues with discomfort when eating, they should take the time to figure out why that might be. No two people are alike and no two mouths are alike. You need a dentist that can make your experience personal – someone who will listen to what you have to say and address your concerns accordingly. Apart from that, some dentists, even when they've been practicing for years, still might now have the most experience in certain fields. For example, if you have kids, you want to find a dentist that is experienced in kids' dentistry.
3. Ask Questions
It can be pretty daunting to think about spending time with a new dentist, but it's important that you do. They're the professionals and you're looking for their advice and expertise. You need to make sure they provide high-quality services and give you all the information you need before anything begins. You should feel comfortable asking questions to your prospective dentist, such as what they recommend for your teeth and gums and why, how often you should get your dental checkup, why they're recommending a specific treatment, what they think the best option is for you, and so on. Asking questions can not only help you get a better idea of whether or not this dentist is right for you but it will also reassure them that you're engaged in your own oral health and looking out for yourself. If the dentist seems curt and doesn't have time to answer your questions, you might want to find a different one.
4. Price And Payment Plan
A big part of choosing the right dentist for you is making sure it's affordable. What your insurance covers will largely dictate what dentist you should go to, but other than that there are ways you can cut costs, and save more. For example, if you have dental issues, make sure you choose a no-interest payment plan. Do they offer a cash discount? Be sure to ask about that as well. Some other things you should consider are how much you'll pay for a dental checkup, a cavity filling, a crown, and other procedures. You shouldn't have to break the bank just to get your teeth taken care of and there should be room for negotiation on all fronts.
5. Location and Working Hours
Depending on where you live and work, the location of your dentist might be a big deal. If you live close to them, it will be convenient for you and they'll probably have more flexible hours so you can go in for appointments without having to worry about transportation or time off from work. Most dentists offer weekend as well as weekday appointments so even if you only have an hour for lunch, you should find a dentist that has an opening at least during the time you usually take your lunch. On the other hand, if the location isn't important for you and if their working hours don't work with yours, then go ahead and choose whatever is more convenient for you.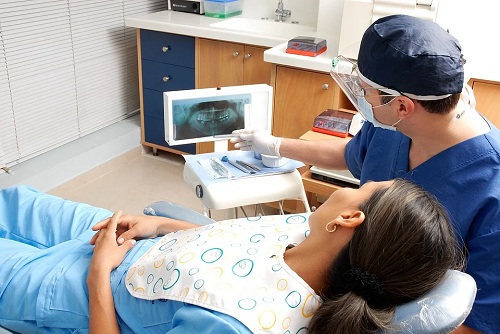 6. A Clean Office
You should look for a dentist whose office is clean and well-kept at all times. If you don't like their office environment, chances are that they're not going to do a good job with your teeth either. It can be quite helpful to take some time after you make an appointment and check out the dentist's office beforehand. Look at the corners and cracks, and see how it looks. Make sure the equipment is clean and that they don't just shove everything into a cupboard or drawer when they're done using it. You'll be sitting there for quite a while so you want to make sure everything's neat and tidy – from the tools they use to their overall appearance. If they have certificates on the wall, make sure to check them out. If possible, talk to previous patients of theirs who had similar procedures done and find out how it went for them.
Oral health is very important because it affects your quality of life and how you look. You can choose the right dentist for you by looking out for these factors: experience, questions to ask, payment plan, location and working hours, and cleanliness. These considerations should help you make an informed decision about which dentist to go to so that you can have a better smile and a healthy mouth.