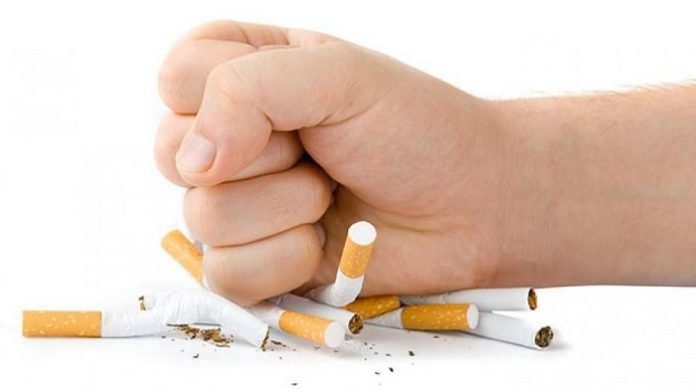 According to the NHS, every pharmacist in England will be able to provide give up smoking assistance to patients when they have been discharged from hospital, starting this week. To honour National No Smoking Day, NHS assistance to quit smoking will be available in any local pharmacy that signs up to provide the service starting in March 2022.
Smokers who are hospitalised and urged to stop can now obtain help from their local chemist and choose the location that is most suitable for them thanks to the new high street option. The bold move is part of the NHS Long Term plan, which aims to provide tobacco therapy to all hospitalised patients by 2023–24.
Pilots of the programme in Oldham, Greater Manchester, have helped smokers quit after they left the hospital — three out of five people quit successfully, including Bilal Sarwar, 60, who quit after nearly 50 years of smoking. According to the latest NHS estimates, smoking is responsible for more than half a million hospitalisations each year.
There will be at least three chances for patients to schedule a suitable face-to-face or remote consultation with a pharmacist for up to 12 weeks, with a free continued supply of the medication they need to quit given.
While rates are dropping, kicking the smoking habit continues to remain one of the key steps to leading a healthy and long life, and the NHS is trying hard to make it as smooth as possible for people deciding to quit smoking while in hospital to receive assistance when they return home, says GP and Director of Health Inequalities for the NHS in England, Dr Bola Owolabi. Leaving hospital is a good reason for people to quit smoking, and NHS pharmacies will be on their local high street with guidance, support, and medication to help them kick the habit for good.
With the advice and help of the pharmacy staff, Mr. Sarwar, 60, was able to quit smoking after nearly 50 years. Mr. Sarwar, a smoker since the age of 11, didn't believe cigarettes were harmful to him and continued to smoke even after suffering a stroke.
He was persuaded to give up smoking and was given a prescription for nicotine patches and spray to alleviate his nicotine cravings after realising he needed an operation and receiving advice from his medical cardiology team. In March 2021, Sarwar was directed to Lees Road Pharmacy, and 12 weeks later, he successfully gave up smoking. Everyone who backed him was great and really supportive at each step along the way. Nadia, representing the pharmacy, instilled in him both confidence and a purpose in life. As Sarwar says, she convinced him that he could stop smoking and that doing so would help him live longer and let him spend more time with his grandkids. Sarwar adds that giving up has benefited him in numerous ways: his health has improved, his breathing has improved, and people have commented on how much healthier he now looks. He is quite proud of himself today for quitting smoking, and also grateful to everyone who helped him in this regard. He believes that if he could quit smoking, then anybody can if they surround themselves with the right friends and support.
When patients are discharged, the NHS trust where they've been treated can refer them for the new support. They will also be called once they have returned home from the hospital and will be able to choose which pharmacy they want to use. Although smoking rates have decreased in recent years, it still contribute to more years of life lost than just about any other risk factor that can be addressed.
Smoking is also a major cause of CVD, the world's largest cause of mortality, accounting for 17.9 million fatalities per year, or 31% of all deaths globally. Lung cancer, which is commonly caused by smoking, is among the most common and deadly cancers, with roughly 47,000 people diagnosed each year in the United Kingdom alone.